Willing to be endlessly open and hospitable, Britain finds itself at a loss when that hospitality is neither respected nor returned.
It is worth asking why British Muslims should have their scripture represented in the coronation of the new monarch, when many will not even pray in their mosques for the well-being of that monarch. Including passages from the Quran in the coronation is a mistake because of the old problem of reciprocity — and at the same time as no Christian (let alone a Jew) can even set foot in Mecca. Then what about also representing Hindus, Sikhs, Buddhists, and atheists?
In synagogues in the UK, British Jews every week in their service have a prayer for the long life and happiness of the Queen. It is a moving and heartfelt moment, not to mention a clear signal that Jews in Britain are utterly loyal to the state. So why should British mosques not have a similar prayer? Because many Muslims in Britain simply do not share the good Lord Harries's kindness, tolerance, inclusivity or indeed liberalism.
What is the answer? Perhaps bit more kindness, a bit more generosity, the offering up of a few more of our treasured traditions. That will do it, we think, surely?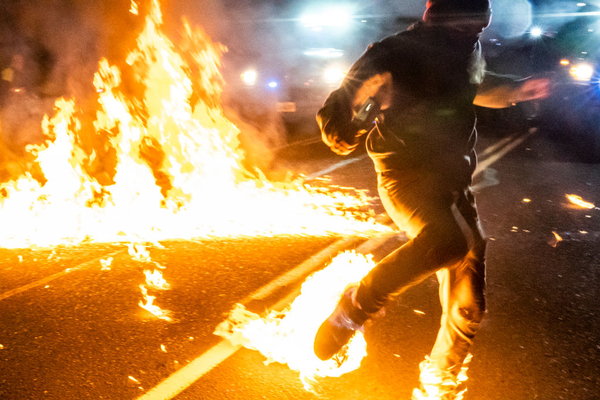 British coronations, then and … now? Left: The coronation of Queen Elizabeth II in 1953. Right: Prince Charles, son of Elizabeth and heir to the throne, demonstrating his inclusivity and multicultural credentials during a recent visit to Saudi Arabia — a country not known for "inclusive hospitality," especially in the realm of religious freedom.
The tradition of liberal tolerance, fostered in Britain, was one of the greatest gifts this country gave to the world. That inclusive tradition of John Locke and John Stuart Mill, however, always leaves itself open to abuse by people willing to use liberalism's flaws — not least its tolerance of intolerance — to end liberalism.
Continue Reading Article