Isn't it interesting that Israel has no wars or attacks on either Iran or Turkey – but both nations can't stop plotting and planning to attack Israel.
Update:
After $385,000 Mercedes, Erdogan Promises His Mufti a Jet …
Less than a week after Turkey's top cleric got an armored Mercedes, President Recep Tayyip Erdogan says the imam should get a private jet, too.
Wherever they are, whatever they do, whatever goes wrong: Mustards always blame the Joooozzzzz:
Muslim clerics gathered in Beirut Wednesday to kick off a conference, where "scholars" discussed the "cancerous tumor of Israel,"– – Breitbart
 Exiled Fatah Terrorist Amna Muna on PA TV: We Will Continue on Our Path until Our Entire Land is Liberated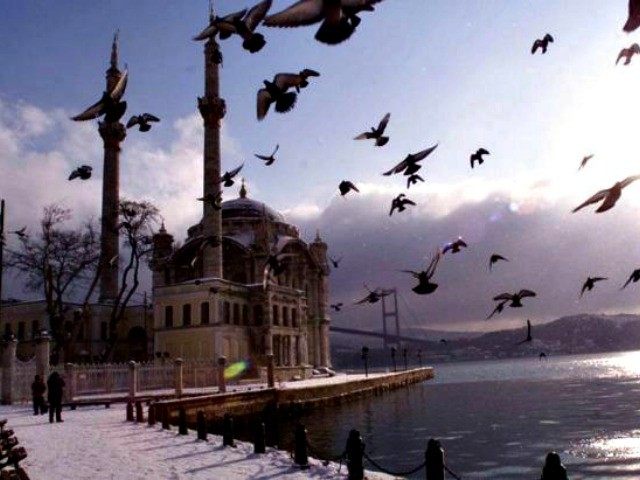 The United Nations' Special Representative on Sexual Violence in Conflict said Islamic State militants burned a 20-year-old woman alive "because she refused to perform an extreme sex act."
Zainab Bangura recently told the Middle East Eye that this is just one of many sadistic sexual acts that she learned of during a recent visit to Syria, Iraq, Turkey, Lebanon and Jordan to gather data on ISIS' war on women.
The youngest, most attractive virgins are taken by force from villages that have been captured by ISIS and auctioned off into sexual slavery, Bangura said. They are stripped naked and the men try to negotiate down their prices "by disparaging girls as flat-chested or unattractive." In some cases, parents will even give their daughters away to the jihadi militants. This act of offering women to Islamic fighters as comfort women as they attempt to establish an Islamic Caliphate is a concept in Wahhabism known as jihad al-nikah, or "sexual jihad."
There is a hierarchy as to how the women are selected. "Sheikhs get first choice, then emirs, then fighters," the envoy explained. After the men grow tired of each woman, after about a month or so on average, they are sent back to the marketplace and resold.
In one case, Bangura said a woman had beed traded no less than 22 times in the marketplace. In another incident, she heard of an enslaved virgin whose master was a sheikh that had written his name on the back of her hand to show that she was his "property."
Women are required to cover their heads under sharia law. But Islamic State militants have reportedly banned the girls from using headscarves, after some of them used the scarves to hang themselves.
Bangura explained that these women are so damaged and traumatized by the brutality they endure at the hands of these ISIS militants, that even if they escape or are release they require medical and psycho-social support that's often not available to them.
In April, ISIS released 216 Yazidi women they had taken hostage in June. The majority of them were in horrible health and relentlessly abused. Among them, was a pregnant 9-year-old girl. She had been raped by no less than 10 Islamic jihadists.
Follow Adelle Nazarian on Twitter: @AdelleNaz