Jewish, Muslim and LGBT communities oppose hate-crime hotline plans
Don't you just hate it when Jewish interfaith healers  join Muslims to  screw the infidel host society out of taxpayer dollars over fake "hate crimes?" The mendacious grievance monger here is -of course-  our notorious 'Tell Mama' clown Fiyaz Mughal, a  UK Muslim who faked evidence of "wave of attacks on Muslims".  Almost in the same breath he calls for speech restrictions…
Mark Townsend, Guardian scribbler
.
Internal emails reveal Boris Johnson, mayor of London, intends to introduce single hotline for capital, but charities say plans will dilute community trust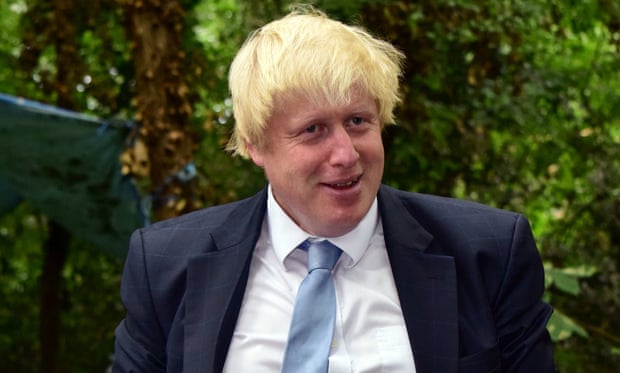 London's Jewish, Muslim and LGBT communities have joined forces to oppose plans by Boris Johnston for a hate-crime hotline, claiming it would dissuade victims from reporting antisemitic, Islamophobic and homophobic attacks at a time of rising attacks.
Not yet officially announced, internal emails from the mayor's office for policing and crime, seen by the Guardian, reveal that Johnson is intending to introduce a one-number hotline for reporting hate crime throughout the capital.
However, the Community Service Trust, a Jewish security charity that runs an incident hotline; Tell Mama (Measuring Anti-Muslim Attacks), which monitors Islamophobic incidents in Britain; and the charity Galop, which records hate crime towards lesbian, gay, bisexual and transgender people, say that Johnson's plans will dilute community trust in the existing hotlines and discourage reporting.
"Reporting relies on trust between organisations and their communities, and a one-number, blanket approach ignores this fundamental principle," said Nik Noone, chief executive of Galop.
The development comes as statistics show that the number of antisemitic incidents in the UK recently reached the highest level ever recorded, with CST reports of violence, property damage, abuse and threats against Britain's 291,000 Jews more than doubling last year. Last year some of the UK's biggest police forces recorded a rise in the number of violent homophobic crimes.
Similarly, Muslims in Britain are consistently the target of hate crimes in retribution for global terrorist attacks, with noticeable spikes observed in the immediate aftermath of high-profile terrorist attacks in Paris, Sydney, and Copenhagen in the past year.
New figures reveal that pattern was repeated during the aftermath of the shootings in Tunisia that killed 38 including 30 British nationals last month. During the week before the attack, Tell Mama recorded 11 incidents of offline and online Islamophobia, rising to 23 in the week following the terror attack in Sousse.
Richard Benson, former chief executive of the CST for 12 years until 2013, said: "It is quite clear that communities feel more comfortable when they are victims of a hate crime to report the issue to somebody within that community who understands them.
"That's why the CST and Tell Mama have both been successful in providing a level of support to their communities, but to have a one-stop shop that covers every single community will be confusing and, secondly, will dilute the existing successful work currently carried out by those groups."
A similar proposal by the Metropolitan police, said Benson, to introduce a hate crime monitoring hotline was defeated around five years ago after resistance by experts and anti-discrimination groups.
Noone said the mayor's plans risked undermining the existing schemes that meant London was a world leader in its approach to hate crime.
"If London wants to retain its place as a world-leading city in tackling hate crime they need to retain and invest in the community-built solution, not impose a new generalist service that will push away direct access to the specialist services which are at the heart of why London is currently the world leader."
She added: "These community-led approaches have made the UK the world leader for hate crime reporting. A quarter of all anti-LGBT hate crime reports in UK are made in London and the city has more hate crime reports each year than the whole of the US."
Fiyaz Mughal, who founded interfaith group Faith Matters, which runs Tell Mama, said: "There is a real problem with this, since singular reporting points do not work well and where implemented, anti-Muslim hate figures are extremely low. Furthermore, another number will confuse members of the public and, in relation to anti-Muslim hate, it is already difficult to report and this will add another layer of confusion. It will also segment data-collection."
According to the emails from Johnson's office, the launch of the hotline will be announced during Hate Crime Awareness Week in October. A spokesperson for the mayor's office for policing and crime said: "While there has been an increase in the reporting of hate crime, we know that these offences are still significantly under-reported and that is why the mayor is committed to making it easier for victims to come forward".