Its no longer your country, copper:
A London cop has accused the capital's police force of "oppressive political correctness" after it investigated him for racism for telling an abusive pro-Kurdish demonstrator: "You don't tell me what to do in my country".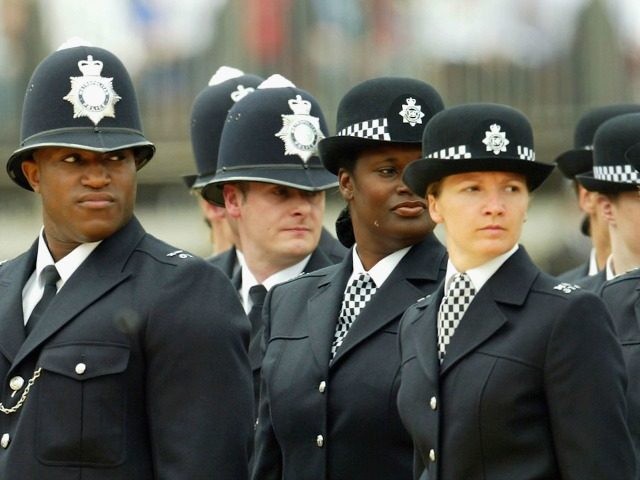 Marcus Tyson was supervising a demonstration last month when he was abused by screaming demonstrators shouting "fuck the police" and "get out of here". He then confronted a female activist and made the statement for which he is being investigated.
The officer has now been placed on "restricted duty" by the force's directorate of professional standards (DPS) while it investigates whether his actions constitute "gross misconduct". He faces losing his job if he is found guilty.
Speaking to the Sunday Times, Mr Tyson said the actions of London's Metropolitan Police were akin to "Stalinist thought police", and demanded: "I would like to know upon what basis they regard my statement as being racist — it is purely a statement of fact that this is my country."
"The action the DPS have taken against me is so wildly over the top, it discredits the investigators and brings their judgment into question," he added.
Mr Tyson said in his notes taken at the end of the protest that some protesters were expressing support for the PKK – a proscribed Kurdish terror group – and were deliberately blocking traffic.
He says that the activist to whom he made the comment had been blocking the path of an ambulance and became "irate" when asked to move, repeatedly shouting "get out of here".
She made a formal complaint to the Metropolitan Police, although the wording of the complaint does not match the wording of Mr Tyson's comment, which can be heard on a video posted on YouTube.
The complaint alleges that he said: "You can't teach me what I can do in my country." However, in the video he says: "You don't tell me what to do in my country."
Mr Tyson commented: "The investigators can't even get the most basic wording right and there's even a video to prove it."
Upon placing him under investigation, the police force told him: "Based on the information available at this time, the conduct described above, if proven or admitted, has been assessed as amounting to… gross misconduct."
"It is considered that placing PC Tyson on restricted duty will protect the reputation of the [Metropolitan Police] and ensure public support," the statement added.
Mr Tyson remarked: "The complainant is entitled to make a complaint if she feels there has been some inappropriate behaviour towards her by police or others, then the DPS are duty-bound to investigate that.
"But the problem then is it would appear to be as if political correctness has completely overtaken the decision-making process as to how this investigation is to proceed. It is highly prejudicial to have put me on restricted duties."
The Metropolitan Police confirmed the investigation into Mr Tyson but would not be drawn on his comments.