In Europe, the governments are the enemy:
by Geert Wilders   (2 links from Gatestone Institute)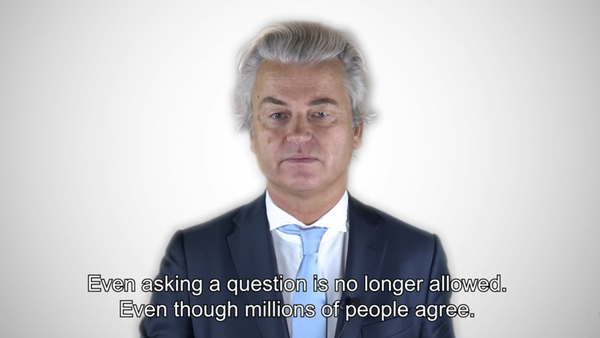 I just heard the penal sentence demanded by the Public Prosecutor: a penalty of 5,000 euros.
Speaking about one of the biggest problems of our country – the problem with Moroccans – is now punishable, according to the elite. And, hence, we are slowly but surely losing our freedom of speech. Even asking a question is no longer allowed. Even though millions of people agree. And Moroccans have suddenly become a race. So if you say something about Moroccans, you are now a racist. Nobody understands that. It is utter madness. Only meant to shut you and me up.
While in other countries the people send the elite home, here they want to silence an opposition leader. The Netherlands is running the risk of becoming a dictatorship. It looks like Turkey. The differences between the Netherlands and Turkey are getting smaller. The opposition is silenced.
Continue Reading Article

Are European Countries Now Police States?
by Judith Bergman
According to New Europe, in Leeuwarden, "about twenty opponents of the plans [to establish asylum centers] in the region received police visits at home." In other words, the Netherlands are engaging in state censorship, thereby raising the question: Is the Netherlands now a police state?
In the town of Sliedrecht, police came to Mark Jongeneel's office and told him that he tweeted "too much" and that he should "watch his tone": his tweets "may seem seditious". His offense? One tweet said: "The College of #Sliedrecht comes up with a proposal to take 250 refugees over the next two years. What a bad idea!"
In September 2015, Die Welt reported that people who air "xenophobic" views on social media, risk losing the right to see their own children.
While ordinary European citizens risk arrest and prosecution for "xenophobic" remarks, a German EU Commissioner, Günther Oettinger, called a visiting Chinese delegation of ministers "slant eyes" ("Schlitzaugen"). European Commission President Jean-Claude Juncker has promoted Oettinger to be in charge of the EU budget.
Clearly, the law is not equal. EU Commissioners can make "xenophobic" remarks and get a promotion; European citizens, for exercising their right to free speech, are arrested and prosecuted.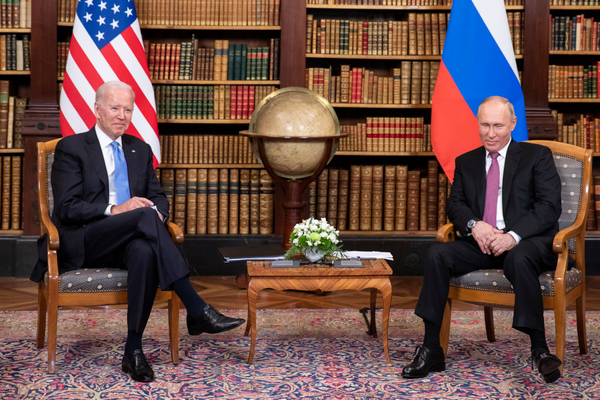 While European citizens are arrested and prosecuted for exercising their right to free speech, an EU Commissioner such as Günther Oettinger (left) calls a visiting Chinese delegation "slant eyes" and is rewarded with a promotion by European Commission President Jean-Claude Juncker (right).
.
In Europe, is the enemy now the governments? Evidence is mounting that expressing even a mild opinion that runs counter to official government policy can land you in prison, or at least ensure a visit from your friendly local Kafkaesque police. Has Europe effectively become a police state?
Several European governments are making it clear to their citizens that criticizing migrants or European migrant policies is criminally off limits. People who go "too far," according to the authorities, are being arrested, prosecuted and at times convicted.
Continue Reading Article

More:
"White men with no college degree" are the problem
ABC presenter, in attempting to come to terms with what was clearly a rude shock, repeated several times the line that "the highest cohort of Trump voters were white men with no college degree". Listeners called in to express their disbelief – one spoke of how a lack of education was to blame, another wrote off millions of people as essentially stupid and ignorant in a single sentence.
"They're sick of being shouted down as racists and sexists." One Anglican Bishop, at least, gets the Trump Revolution. 
Brad Billings is right
 – it's in large part a revolt against the smug and patronising media class.
.
Vlad Tepes has this:
"Open Censorship of Disliked People"
There are fan sites for companies, products, bands, artists, clubs, parties or politicians. Beatrix von Storch has such a thing. If someone is a fan of a page, and presses the "like" button, he gets the messages of the page displayed in his messages. Von Storch has currently – as of 11.11.2014, 2 pm – 3,939 fans. The number of possible fans is infinite and is not limited by anything.
Messages cannot be sent with a fanpage. An advantage from a marketing point of view, however, is that fanpages like "normal" websites are public – and thus also relevant to search engines. Private profiles can only be viewed by people who are registered on Facebook.
The message from the profile-blocking now provides for lively discussions on the Von-Storch-Fanpage. "I feel like it's Democracy à la CDU", writes a Joachim Klockhaus. A Dennis Lehmann says: "Open censorship of disliked people."[they are being censored]
And a "Valentina Icannottellyou" tries to uplift the "dear Beatrix von Storch"and give her courage: "You are a citizen and a human like everyone else … everybody has the right to open an FB account … you too have family, friends and acquaintances with whom you would like to stay in touch .. in this case you use FB. "