The WALL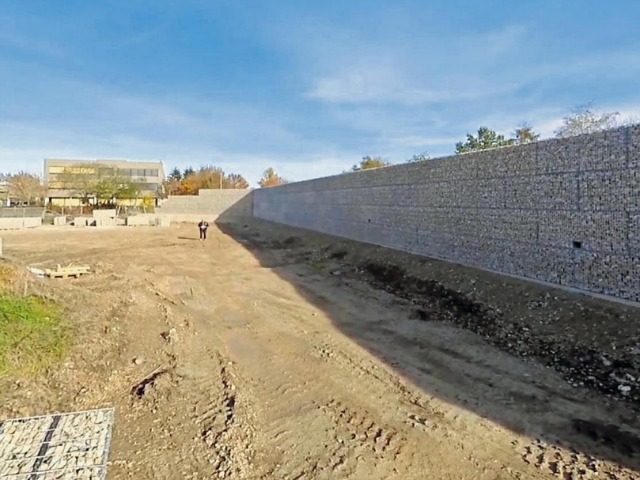 A 12 foot wall is being built in Munich to separate a housing estate from a new migrant centre that will house 160 unaccompanied minors.
A town in Germany is erecting an enormous wall to separate its residents from "refugees" housed at a local migrant camp. The controversial 4-meter (13.1ft) barrier will stand higher than the Berlin Wall.
.
Located in the Munich suburb of Neuperlach Sud, the stone wall is aimed at dividing the town's families from around 160 unaccompanied child refugees soldiers of allah  who are set to move into a nearby shelter currently under construction.
An October poll found that four in five people in Bavaria have a negative attitude towards Muslims. Only 27 percent of those surveyed were found to have no negative feelings towards refugees.
100 beheaded bodies discovered in mass grave near Mosul – Iraqi military
A mass grave containing 100 decapitated bodies has been discovered inside a school south of the Islamic State-held city of Mosul, according to the Iraqi military, which is conducting a US-backed operation to retake the jihadist stronghold.
'Anyone caught leaving Mosul, will be executed by ISIL'
The massive offensive is expected to displace up to one million residents from the ISIL-held city.
As battle for strategic Iraqi city gets under way, hundreds of thousands of residents face imminent displacement.
The story of Somalia's decline from stability to chaos and the problems facing its people at home and abroad.
  Hundreds of families fleeing Mosul fear they might be easy targets for ISIL artillery.
Kokejli, near Mosul – Along the main road connecting Mosul city centre with Erbil, hundreds of families could be seen fleeing Mosul in an attempt to reach Hasan Sham camp in Al Khazir – almost 40km east of Mosul.
The younger and fitter would walk carrying whatever they laid their hands on – mainly food and water –  before leaving the city. Elderly people and children were put in wooden carts and pushed by young boys all the way to Al Khazir. "We had to walk for almost 30km. We had no car to use while we fled," said 26-year-old Ali Hussein when asked how he left Kokejli.
Since the Iraqi army took control of Kokejli on November 1, the town has come under heavy bombardment from Islamic State of Iraq and the Levant (ISIL, also known as ISIS) artillery. At the break of dawn, families begin their march out of Kokejli. They avoid leaving at night so as not to become easy targets for ISIL artillery.
Uday Riyadh, 41, said that he was trapped in Kokejli with his wife and three children and when the Iraqi army captured the area, they fled to Al Khazir.
"We were short of food, clean water, and medical care. The bombing was heavy. I couldn't risk staying there," said Riyadh. "If ISIL launched a counterattack, they would kill anyone who remained in Kokejli. We walked the whole day till we arrived here, but at least I know that we are safe now."
Kokejli has turned into a gathering point for families fleeing from Mosul after it was taken by Iraqi forces. The families that manage to leave the city arrive first in Kokejli and from there they start walking towards Al Khazir camp.
The Iraqi forces announced Kokejli as a command centre from which operations to retake the eastern front of Mosul are being launched, forcing families to leave because of ISIL's heavy bombardment of the town.