It appears the "17 yr old Afghan refugee" who raped and murdered a girl in Germany was "over 20 years old"
WHEN WILL YOU PEOPLE LEARN?
Afghan Migrants Brutally Rape Underage Boy and Film the Attack
Five Afghani migrants in the Swedish city of Uppsala brutally raped an underage boy for over an hour in the woods and reports claim they filmed the attack on their mobile phones.
The boy, who is said to be under the age of 15, was assaulted in the woods in the Swedish city by the five Afghans aged 16 and 17 at knifepoint for well over an hour. The ordeal took place in the early morning hours of October the 25th and the five migrants have all been charged with sexual offences on a minor, Aftonbladet reports.
And another one:
Iraqi Migrant Arrested for Suspected Rape and Attempted Murder
A 31-year-old Iraqi migrant has been arrested in Germany on allegations that he attempted to rape a young woman, raped another, and tried to kill one of his victims.
10 year old Mandy is looking forward to school in the UK:
Getting used to mass-migration (invasion)
"You must, you must help me", pleaded Angela Merkel in her long speech at the last CDU-party assembly, while demanding that they all support what the majority of European nations reject: mass-migration of unassimilable  Mohammedan migrants. Curiously, she was reelected. Even by those of the once conservative Christian Democratic Union who reject Merkels politics re Islamic mass-migration. That should have been expected, because party-soldiers do what is expected of them.
Germany: Muslim migrant, 16, plotted Islamic State jihad bombing in Cologne
Merkel's glorious new multicultural Germany at its finest.
"The teenager will face punishment by the German Juvenile Justice law because he is only 16."
That means he will be out plotting a new jihad massacre in Germany in just a few years, or maybe even just a few months.
"Syrian migrant, 16, who had links to ISIS charged with plotting bomb attack in Cologne," by Laura Mowat, Express, December 6, 2016:
A TEENAGE Syrian migrant has been charged with plotting a bomb attack in Cologne, Germany.
The 16-year-old received instructions on how to create bombs from online chats and investigators believe that the Syrian migrant wanted to build a bomb and cause multiple deaths in Germany.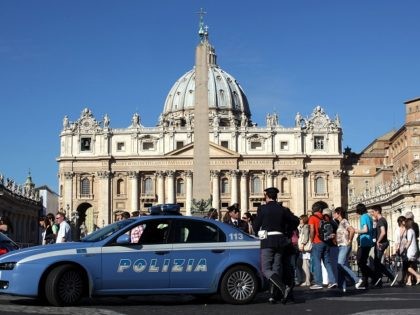 Wouldn't life be boring without these Mohammedan savages?
German translation from an article above:
So flehte Angela Merkel in ihrer langen Rede am CDU-Parteitag die Delegierten an und meinte damit vor allem, dass man sie weiter bei ihrer von der Mehrheit Europas die längste Zeit als schlecht empfundenen Migrationspolitik unterstützen solle. So geschah es und sie wurde wiedergewählt. Offenbar auch von jenen in der CDU, die Merkels Haltung in der Migrationsfrage ablehnten. Das war natürlich zu erwarten, denn Parteisoldaten tun, was man von ihnen verlangt.