Looks like the usual Mustard on Mustard thing. "My Allah is better than yours" will keep them quite busy for some time to come.
Latest update:
Quebec City court clerk Isabelle Ferland named the suspects as Alexandre Bissonnette and Mohamed el Khadir.
Here, from the excellent BCF:
Update: Sainte-Foy Mosque shooting One suspect of Quebec origin and the other of Arab origin
One of the two men arrested in connection with the terrorist attack in a Quebec mosque would be of Quebec origin and the other would be of Arab origin, according to information obtained by Félix Séguin from our Investigative Office.
One of the two suspects would be 27 years old, according to TVA News.
The two men, detained by the police, are to be questioned shortly.
What we know is pretty sparse, 6 dead, 2 suspects in custody. No names of the suspects given but the authorities are treating it as a terrorist act.
From La Presse
Quebec Four people died in the shooting at the Sainte-Foy mosque.
Quebec murderers: "Allahu Akbar!"
Trudeau calls it "terror attack on Muslims," leaves out, "by Muslims." Anyone surprised?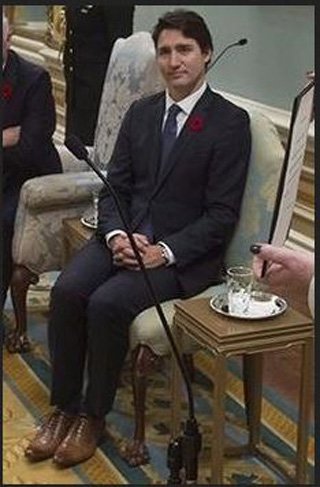 At approximately 9:15 pm, a suspect was surrounded by police officers on the Île d'Orléans bridge. The Tactical Intervention Group had just arrived.
The traffic is closed on the bridge in both directions.
There would be two suspects in the shooting. One would be 27 years old and would have a Quebec name. One of the two suspects had an AK-47 weapon
Montreal Gazette – 5 reported dead in shooting at Quebec City mosque
Police in Quebec City say shots have been fired at the Centre Culturel Islamique de Québec on Sainte-Foy St. and five people are reported dead.
Information is sparse, 2 arrests, possibly a 3rd suspect at large.
Latest…  A witness, who asked to remain anonymous, told CBC's French-language service Radio-Canada that two masked individuals entered the mosque.
"It seemed to me that they had a Quebecois accent. They started to fire, and they they shot they yelled, 'Allahu akbar!' The bullets hit people that were praying. People who were praying lost their lives. A bullet passed right over my head," said the witness. 
More from Robert Spencer:
The shooters could be "Islamophobes" who screamed "Allahu akbar" mockingly. Or they could be Muslims who were firing upon other Muslims whom they deem heretical: a Sunni-Shia dispute, or adherents of the Islamic State versus opponents of it.
In any case, this is being covered as if it were an "anti-Muslim hate crime," and it may be. However, this story that notes that the gunmen were screaming "Allahu akbar" is notably free of the laments about "Islamophobia" that were in earlier stories about the shooting. There is no certainty at this point that it was an "anti-Muslim hate crime," and the screams of "Allahu akbar" open up the possibility that this was yet another "anti-Muslim hate crime" committed by Muslims.
"Multiple dead, 2 arrested in shooting at Quebec City mosque," CBC News, January 29, 2017:
Quebec City Police say several people are dead after shots were fired inside a Quebec City mosque on Sunday night.

Multiple people are also feared wounded. Their condition is not known at this time.

A few dozen people were inside the Islamic cultural centre of Quebec in the Sainte-Foy neighbourhood when the shooting began just after 8 p.m.

Quebec City Police Constable Étienne Doyon said mostly men were gathered at the mosque for evening prayers.

The director of the centre said at least five people were killed, but that information has not been confirmed by police.

Two suspects have been arrested, one of whom was apprehended after a chase that ended near l'île d'Orléans.

A large perimeter has been set up around the mosque.

'A Quebecois accent'

A witness, who asked to remain anonymous, told CBC's French-language service Radio-Canada that two masked individuals entered the mosque.

"It seemed to me that they had a Quebecois accent. They started to fire, and as they shot they yelled, 'Allahu akbar!' The bullets hit people that were praying. People who were praying lost their lives. A bullet passed right over my head," said the witness.

"There were even kids. There was even a three-year-old who was with his father."…