In 2015 Muslims tried to deceive authorities by  asking permission for an artistic exhibit in an old church but then creating a mosque. When authorities realised they'd been duped they closed it down:
A historic Catholic church that was converted into a mosque for Venice's Biennale art fair has been ordered to close down by the city's authorities.
Now, Muslims in the town of Mestre are threatening to shut down Italy's largest shipyard and commence street prayers after authorities shut down a dangerously overcrowded mosque with links to terror incidents.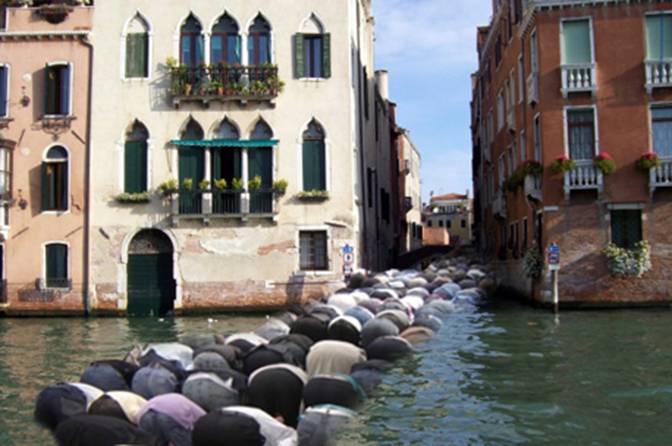 ANSA reports:
Venice, April 7 – A Mestre mosque frequented by three Kosovars allegedly planning to bomb Venice's Rialto Bridge has been given three days to close, sources said Friday.
The order was handed to the Bangladeshi clerics who run the mosque, informing them that its activity did not comply with its official use.
The Kosovar jihadists, who lived in central Venice, were arrested last month after a probe in which they were taped allegedly saying it would be easy to find paradise by bombing Venice "because of all the Christians here".