Police at the University of Texas at Dallas say they're searching for the person who dumped several copies of the Quran in campus toilets. Why are police searching for the pranksters or Muslim hoaxers? What law was broken under American law?  We do not live under sharia law (Islamic law). Police are calling the incident "shocking" and "unusual." "Shocking"? Are the policemen devout Muslims? I find it shocking that the police would call this shocking. What is "shocking" about books in a toilet? When did police at the University of Texas convert to Islam?
Police at the University of Texas at Dallas say they're searching for the person…

Stop being 'racist' to Muslims or we kill you:
The website and social media accounts of Britain First have been hacked and the group's far-right supporters warned that they had better "stop being racist to Muslims" or they will die.
Unnamed hackers took over Britain First leader Paul Golding'spersonal website and Twitter account, swapping his bio for the words "racist f****** chav." His personal details, including his home address, were also divulged online.
Chechnya: Muslim clerics call for "retribution" against journalists who revealed persecution of gays
"'It is obvious to us that this resolution is pushing religious fanatics to massacre journalists,' said Novaya Gazeta's editorial board."
Yes. Specifically, Islamic jihadists.
When have you ever heard Jewish or Christian clerics, cheered on by an enthusiastic crowd of 15,000, calling for "retribution" against anyone? Yet moral equivalence allegations abound.
"Novaya Gazeta: Religious leaders encourage retaliation against journalists at Grozny mosque meeting," Novaya Gazeta, April 14, 2017:
The newspaper Novaya Gazeta has urged the Russian government to respond to calls for retaliation against journalists voiced, the editors claim, by Islamic theologians in Chechnya on April 3.
Karzai doesn't like it when infidels send Talibandits to the virgins:
The former Afghan President Hamid Karzai angrily reacted at the US forces move for dropping 'Mother of All Bombs' on the hideouts of the Islamic State of Iraq and Syria (ISIS) terrorist group in Afghanistan.
"I vehemently and in strongest words condemn the dropping of the latest weapon, the largest non-nuclear #bomb, on Afghanistan by US military," Karzai said in a Twitter post.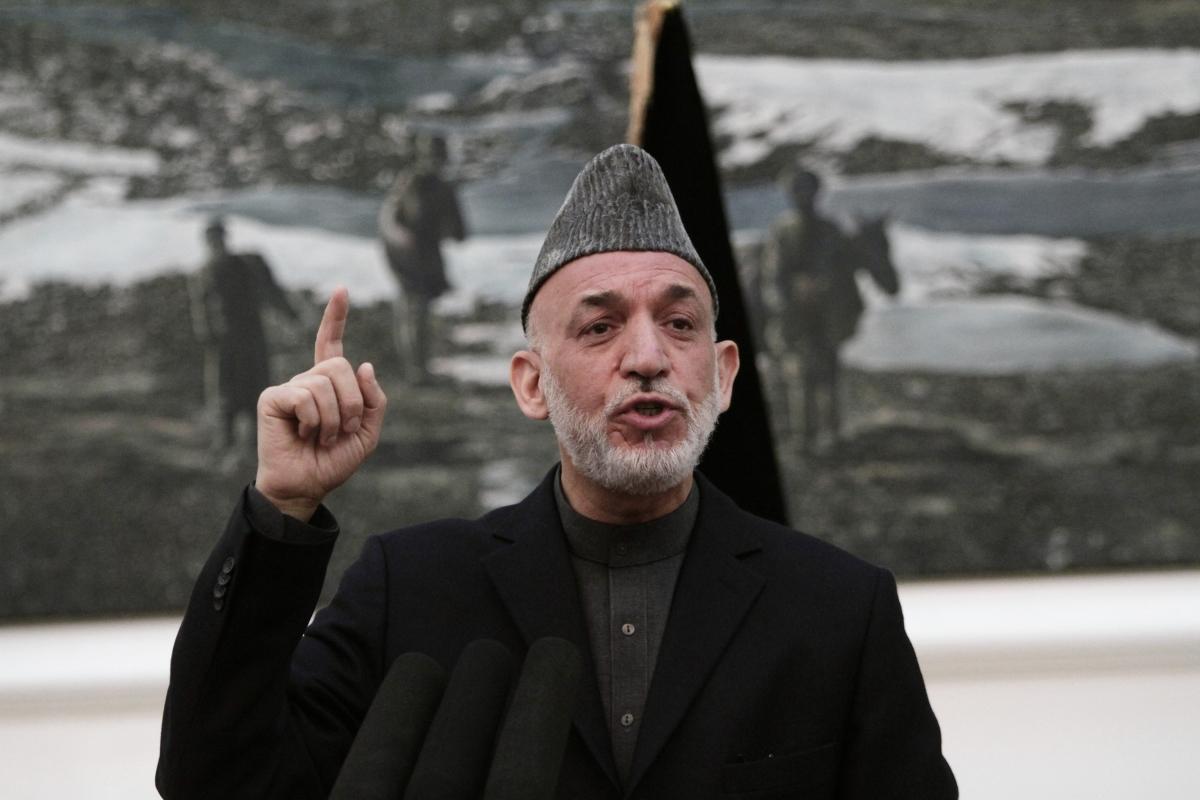 No Escape: Escaping abuse, Saudi Dina Ali was handed back to her  abusers
The Case Of Dina Ali And Why Business Will Determine The Future For Women In Saudi Arabia
"My name is Dina Ali and I'm a Saudi woman who fled Saudi Arabia to Australia to seek asylum," she said in one video, adding she feared violence from any relatives who came to bring her back home.
"Please help me. I'm recording this video to help me and know that I'm real and I'm here."
Activists have expressed concern after a Saudi woman claiming she sought asylum in Australia was stopped on a layover in the Philippines and returned to Riyadh yesterday.
Dina Ali Lasloom said in self-recorded videos the Philippine authorities had held her at Manila airport and confiscated her passport. The videos circulated widely on social media over the last two days.