Bomber stayed at Calais migrant camp and was allowed to enter UK as "unaccompanied refugee"
Update: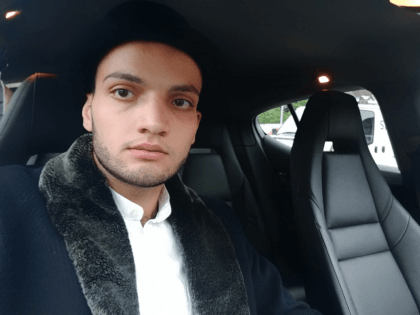 Thanks to JW & TROP

London subway jihad bomber held by police two weeks ago but freed
Just too many jihadis to keep track of. And many, many more are coming, courtesy of the weak and feckless immigration policies of UK leaders, who are much more concerned about keeping out foes of jihad terror than keeping out jihadis.
"'Refugee foster boy', 18, arrested at Dover port over Parsons Green bucket bomb 'was first held by police two weeks ago but freed' as detectives raid home of the caring pensioner couple who took him in," by Martin Robinson, Richard Spillett, Rory Tingle, Amie Gordon, Katie French, Stewart Paterson, Joe Sheppard and Scott Campbell, Mailonline, September 16, 2017:
The suspected Parsons Green bomber was a 'problematic foster child' who was allegedly arrested two weeks ago near to where the attack took place before being freed.
The teenager arrested on suspicion of planting a bomb on the Tube is reportedly an Iraqi orphan who moved over to the UK as a refugee three years ago, a community leader said today.
Couple Who Harbored Terrorist Lobbied UK for More Refugees…
Since yesterday, there's been some very interesting turns in the hunt for those behind the Parsons Green tube train bombing that occurred on Friday morning. Firstly police have arrested an 18 year old at the ferry departure port in Dover in connection to the bombing, and secondly police have raided the home of a couple well known for fostering 'refugee' children, who have allegedly agitated for more help to be given to these 'refugees'.