Canada's Twit of a PM to Haitian Refugees: Sorry, Guys, You're Not Abject Enough
You see, Canada has certain "standards" when it comes to huddled masses yearning to be breathe free, and, sorry Haitians, you simply don't have what it takes:
OTTAWA – Would-be Canadians need more than just a desire for a better economic future if they expect to be granted refugee status in this country, Prime Minister Justin Trudeau said Thursday.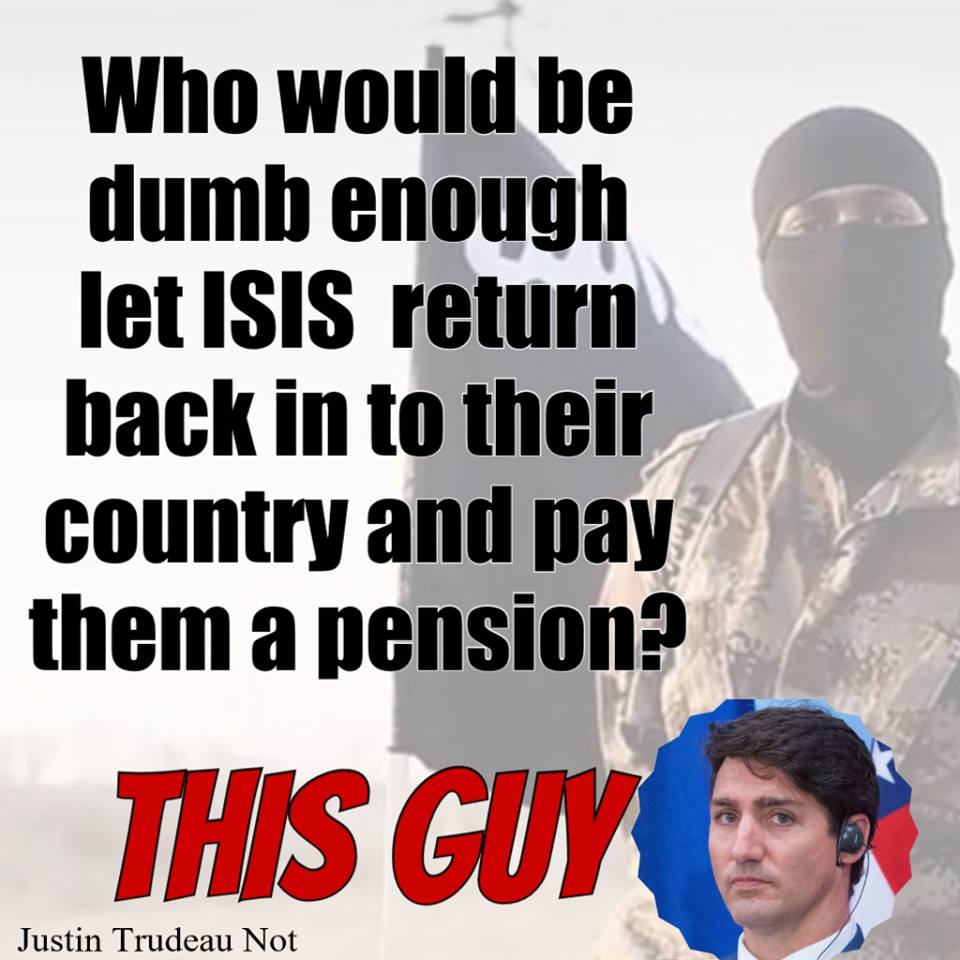 Full post below the fold.
In other news:
The effete fat-head who once served as Obama's Secretary of State claims that–wait for it–the Palestinians have done an awesome job at sticking to their promise of non-violence.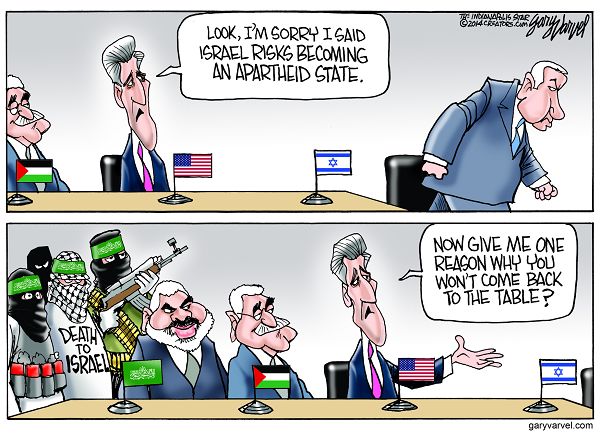 Saudi Arabia's Crown Prince Mohammed bin Salman described Iranian leader Ayatollah Ali Khamenei as the "new Hitler of the Middle East" to New York Times columnist Thomas Friedman in an interview published Thursday.
"[Iran's] supreme leader is the new Hitler of the Middle East," the prince, commonly referred to by his initials MBS, said in the lengthy interview. "We learned from Europe that appeasement doesn't work. We don't want the new Hitler in Iran to repeat what happened in Europe in the Middle East."
Iran has a long history of sponsoring or promoting terrorism across the Middle East, dating back to the country's 1979 Islamic Revolution.
MBS's comments come amid escalating tensions between the two countries after Saudi Arabia says its forces intercepted a missile fired from Yemen targeting one of its major airports, which authorities have described as a "blatant act of military aggression" by Iran, acting through its Yemeni proxies.
Trudeau Welcomes ISIS Terrorists Back to Canada
The good news is that civilization has struck back; ISIS has been losing big in Iraq and Syria. The bad news is that many of the terrorists who brought hell to earth in that region are actually citizens of Western nations, i.e., products of Islamic colonization. Now they are headed "home," battle hardened, experienced, and even more radicalized than they were when they set off to murder and rape on behalf of the caliphate. Islamophile leftists like Justin Trudeau welcome them with open arms:
Opposition leader Andrew Scheer declared "ISIS terrorists are criminals who fought against our country, but they are now being welcomed back to Canada by the prime minister with the promise of reintegration services to help them."
"Canadians are shocked and alarmed that their government is not taking any steps to protect them. This is the No. 1 job of any government," Scheer said. …
Conservative lawmaker Pierre Paul-Hus called it "downright insulting" that "60 ISIS fighters have returned to Canada, after having fought Canadian soldiers and our allies."
No worries; Trudeau explains how he has it all under control:
"We have launched the Canada Centre for Community Engagement and Prevention of Violence, which helps to ensure that resources are in place to facilitate disengagement from violent ideologies."
Barring known terrorists from entering the country would no doubt be Islamophobic.
Ezra Levant has more on the seeds of terrorist atrocities that moonbattery has helped to plant in Canada: