Pure genius. We must not talk about Islamic terrorism and the jihad because that might make Muslims angry. Lets not expose the ideology because that might radicalise  Muslims and make them kill us. If that doesn't work what will?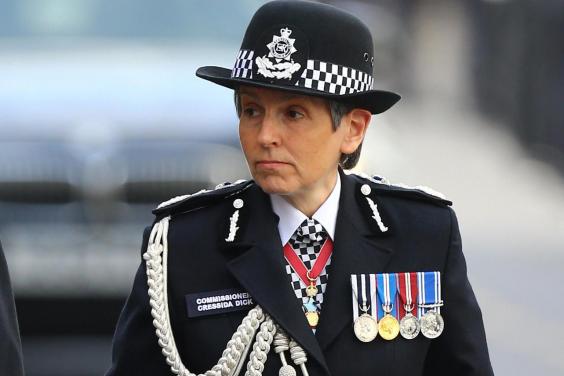 UK Police: Media Must 'Rein Back' Islamic State Terror Coverage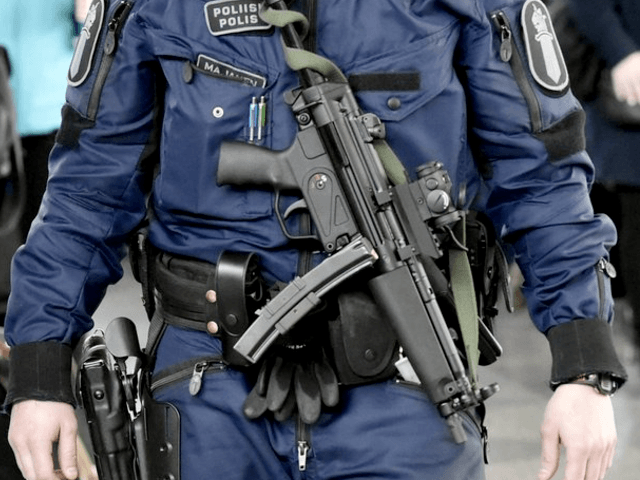 The media must avoid some reporting on Islamist extremists as they could be helping to spread their ideology, the UK's most senior terrorism police officer has claimed.
Some news reports were "helping the cause", acting to "radicalise and influence", and publishing images of terrorists makes them martyrs, Mark Rowley, the head of national counterterrorism policing, said, The Drum reports.
Speaking at the Society of Editors conference in Cambridge, he said editors tread a "fine line", adding: "I do think there are some ways that you can rein back what you do.
"There is a fine balance. If [Islamic State] are looking to influence, you have to ask, are you helping them to influence."
Update:
Prevent Counter-Terror Strategy 'Discriminatory And Counter-Productive' In Focus On Muslims, Runnymede Trust Report Says
A major report on Islamophobia calls for an inquiry.
Islamic terrorism must not be investigated or publicised because it is "discriminatory, disproportionate and counter-productive" — seriously, is this weapons grade stupidity or what?
The Government's key anti-radicalisation strategy is "discriminatory, disproportionate and counter-productive" and should be subject to an inquiry over its focus on Muslims, a landmark report on Islamophobia has said.
Prevent should be investigated over whether frontline staff's "existing biases and stereotypes" were contributing to how much more likely Muslims are to be referred to its de-radicalisation programme, race equality think tank The Runnymede Trust has said.(More below the fold)
Related:
Specifically, Mr. Rowley said he was worried about sites publishing quotes from the terror group's official Amaq propaganda arm and reprinting detailed guides on how to carry out truck attacks.
"You need to think about how you [report terror] without helping the cause of those doing it," he continued, The Times reports.
"You don't need to be copying that material out, that's not necessary. You can report the generalities, you don't need to help them and do their work."
It was a decision for editors whether they ran names and photos of terrorists after atrocities, he said, but warned that publishing such images risked giving martyr status to murderers.
Cressida Dick, the London Metropolitan force's commissioner and Britain's most senior police officer, appeared to agree and also called for restricted coverage of terrorist attacks.
"You must inform but not glorify and provide the platform this evil craves," she said.
"You must investigate but not in a dangerous way which disrupts the extensive efforts of the police and security services.
"You must comment but not in a way that creates excessive fear and multiplies the terror."
Continued:
Runnymede Trust by the PuffHO
Its findings are a follow-up to its first report on anti-Muslim racism 20 years ago.
Prevent, which places a statutory duty on local councils and public sector bodies to prevent people from becoming radicalised by referring those they suspect are at risk to authorities, has been criticised before for its focus on Muslims.
In the wide-ranging report, the trust said the concepts behind Prevent are vague and "permit varied individual interpretations, including those infected by prejudice".
"While the guidance states that Prevent is intended to deal with all kinds of terrorist threats, it is difficult not to read into it a clear targeting of Muslims," authors Barbara Cohen and Waqas Tufail write.
"Noting that 'terrorists associated with the extreme right also pose a continued threat', the guidance nevertheless places particular emphasis on the dangerous ideology of Islamist extremists."
They write that Prevent's definition of extremism – the "vocal or active opposition to fundamental British values" – was "unclear and problematic".
They note the numbers of Muslims referred to Prevent's sister "Channel" de-radicalisation programme shows they are "grossly over-represented".
The report also said the uneven training about Prevent across the public sector was making discrimination and the "over-zealous reporting of supposedly 'suspicious' individuals" – for acts as mundane as the book they check out at a university – more likely.
One NHS trust said 94% of its employees had completed Prevent training but this turned out to be an information leaflet followed by a quiz.
Cohen and Tufail write: "There is a public debate that is yet to take place about the fact that the majority of these so-called 'suspicious' individuals, behaving perfectly lawfully but deemed vulnerable to radicalization, are Muslim schoolchildren, left traumatised after being wrongly regarded as potential terrorists."
The Runnymede Trust is calling for an independent inquiry into the Government's counter-terror strategy, saying it was failing to recognise its statutory equality obligations with its policies.
The think tank said: "There is substantial evidence that among the government's four counter-terrorism strands, the current Prevent policy is discriminatory, disproportionate and counterproductive.
"Given the mounting evidence, the independent review must answer whether the Prevent strategy should be withdrawn and how to better separate the state's security apparatus from wider safeguarding or social policy strategies."
A Home Office Spokesperson said: "Prevent is about safeguarding vulnerable people at risk of being radicalised. It is not discriminatory and it is not concerned with religion or ethnicity.
"As last week's publication of Prevent data shows, the strategy deals with all forms of terrorism whether Islamist or Far-right. For instance over a quarter of individuals supported on the Channel programme were due to far-right concerns.
"In light of the recent terror attacks in Manchester and London, and the lessons learned, we are reviewing our counter terrorism arrangements.  The findings of this review will feed into a new counter terrorism strategy, of which Prevent is a key part."
American NGO The Open Society Justice Initiative called Prevent "badly flawed" last year and noted one example where information was apparently gathered from Muslim primary school children without their parent's consent during an art workshop.
Responding to that report, security minister Ben Wallace told The Guardian: "The threat from radicalisation, both Islamist and extreme rightwing, is very real.
"Helping to protect those vulnerable to radicalisation is challenging but absolutely necessary work. It is disappointing to see conclusions that risk damaging work that is essential to keeping vulnerable people safe from extremism and terrorism."