Victoria's acting chief commissioner Shane Patton reminds us that Mohammedan savages have "rights"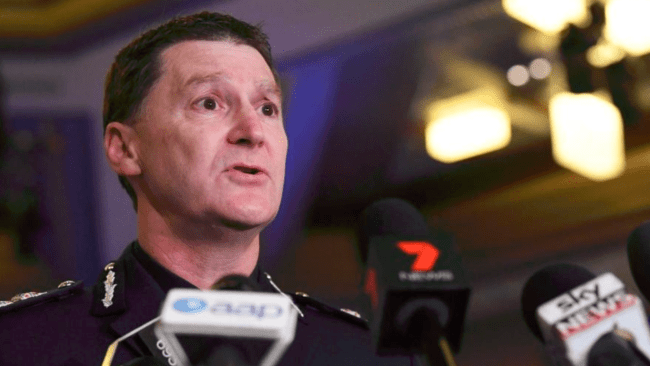 "This is not about ethnicity, it's not about people's background, it's not about religion, it's about their behaviour, so any conversation that goes on around ethnicity needs to be squashed"–Inspector Marty Allison said.
Too soon to call it terrorism:
AT LEAST 16 pedestrians have been struck by an out-of-control car on Flinders St between Elizabeth and Swanston streets this afternoon.
The driver of the car has been arrested by police.
Two people taken to hospital so far. One is a toddler with serious head injuries.
All the bollards put up after six people were killed in Bourke St Mall in January have not stopped this.
Up to 19 people have been injured after pedestrians were mown down by a car near the corner of Flinders and Elizabeth streets in Melbourne's CBD.
A white SUV showed no signs of slowing as it mowed down a number of people at the busy intersection.
Police have arrested the driver of the car. An officer at the scene has described it as a terrorist incident, but this has not been confirmed.
Police are asking any witnesses to go to the Melbourne West Police Station at 313 Spencer Street, Melbourne and all vehicular and pedestrian traffic to avoid the area.
A pre-school aged child is among the injured.
The child who a head injury has been taken to Royal Children's Hospital in a serious condition.
Paramedics are assessing 12 other people at the scene.
Two other people have been taken to hospital, an Ambulance Victoria spokeswoman said.
Another person has been taken to The Alfred hospital but their injuries and condition is not yet known.
http://www.theage.com.au/…/serious-situation-unfolding-at-f…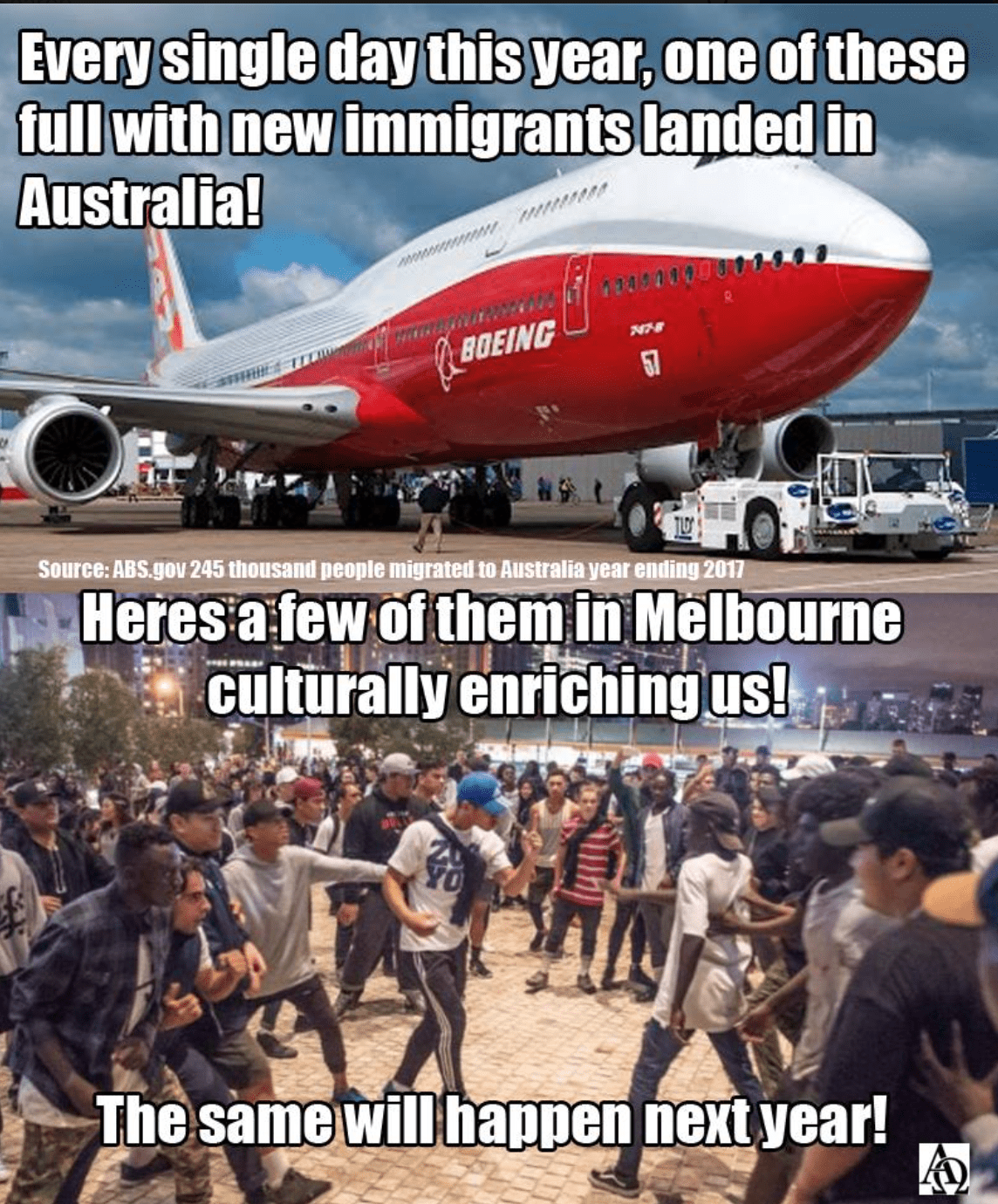 "WE HAVE TO BALANCE PEOPLE'S HUMAN RIGHTS"
A mob of unruly young people recently turned up at Werribee house party, where they trashed the place before rampaging through nearby streets. When police arrived, they were pelted with rocks.
It was quite a night in the old home town:
Pepper spray residue, blood splatter, graffiti and broken glass were left in the extensively-damaged three-bedroom property, while some walls had holes kicked in them.
Terrified neighbours cowered in their homes at the height of the violence, trying to avoid the gangs, who used poles to smash car windows and tried to kick down doors.
"It was terrifying … I grabbed my young daughter and went to the back room so that way, if they got in, we'd be harder to get to," neighbour Kristy told AAP. "They were looking for trouble."
Friday dawned to reveal cars along the street with smashed windows and rocks littering the road.
Neighbours say up to 40 youths from the house started roaming the streets, throwing rocks and smashing cars.
This is terrible. Who are these youths? Where did they come from?
It's understood two gangs of African youths, one known as Westside Crew and another as Menace to Society, were involved in the riot.
Interesting. Despite the attendance of eight officers with additional support from tactical police and helicopter and dog squads, no arrests were made:
"The behaviour that was displayed this morning is unacceptable and intolerable," Inspector Marty Allison said …
Inspector Allison said the cultural backgrounds of those involved in the violence was irrelevant, after suggestions from residents that youths with African backgrounds were being protected by police.
"This is not about ethnicity, it's not about people's background, it's not about religion, it's about their behaviour, so any conversation that goes on around ethnicity needs to be squashed."
Inspector Allison defended the initial police response to the incident, and the fact that no arrests were made.
Instead of being arrested and jailed, the rioters simply wandered away:
Residents said they were staggered many of the youths involved could be seen at a bus stop less than 100 metres from the carnage shortly after being dispersed by police.
Victoria's acting chief commissioner of police Shane Patton has since defended his force's gentle approach:
"Victoria Police is not soft, we do use the appropriate force, but we have to balance people's human rights," he said.
Mr Patton also said "different sections of the community" would oppose Victoria Police using water cannons to handle similar riots in the future.
That "different section of the community" would be rioters, who presumably oppose any punitive or preventative response.
The house was scrawled with tags linked to the notorious Apex gang and new African youth group called "Menace to Society", but Mr Patton repeated police claims that Apex no longer exists and dismissed the MTS gang.
"Well they (brawlers) are a menace to society in the way they've conducted themselves … but we have no intelligence that such a gang exist," he said.
Apart from the ruined house, all of those smashed windows and the accounts of witnesses. No evidence at all.