He should say that to his mother & father.
Latest update:
African thugs armed with hammers and knives robbed two Melbourne petrol stations within minutes of each other, hitting one of the cashiers in the face…
DAILYMAIL.CO.UK
.
In other news: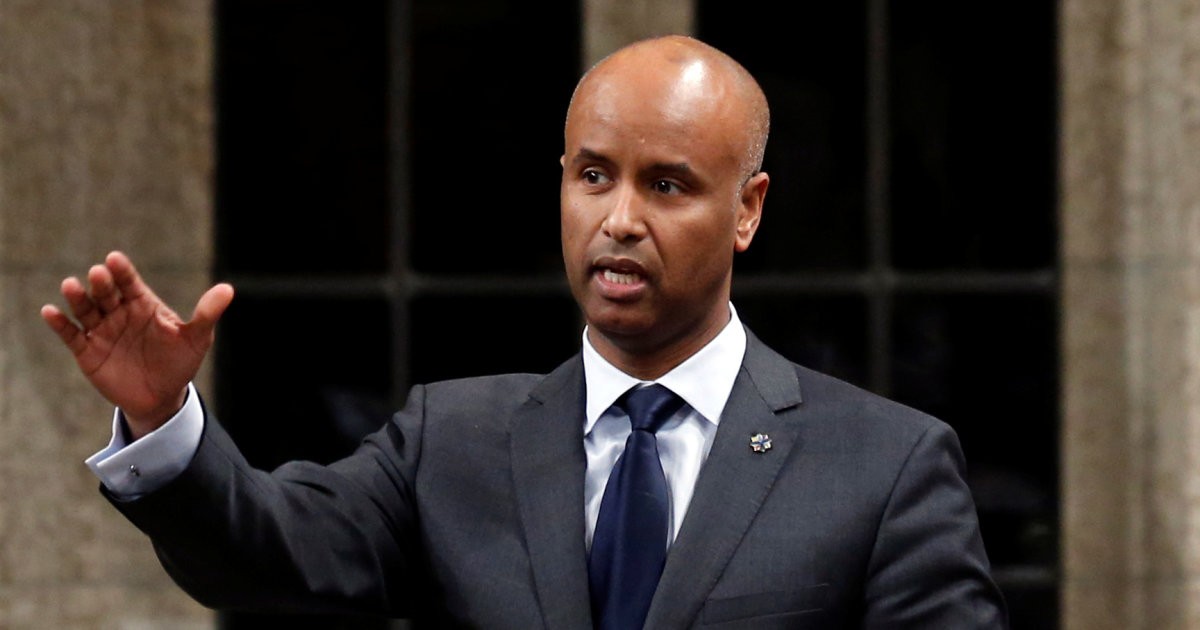 Ahmed is a Mohammedan. A soldier of allah. He believes that the infidels must submit to Islam or else… His religion allows him to deceive, to lie and to do whatever is in his powers to further the cause of Islam. Is there anything you don't understand about that?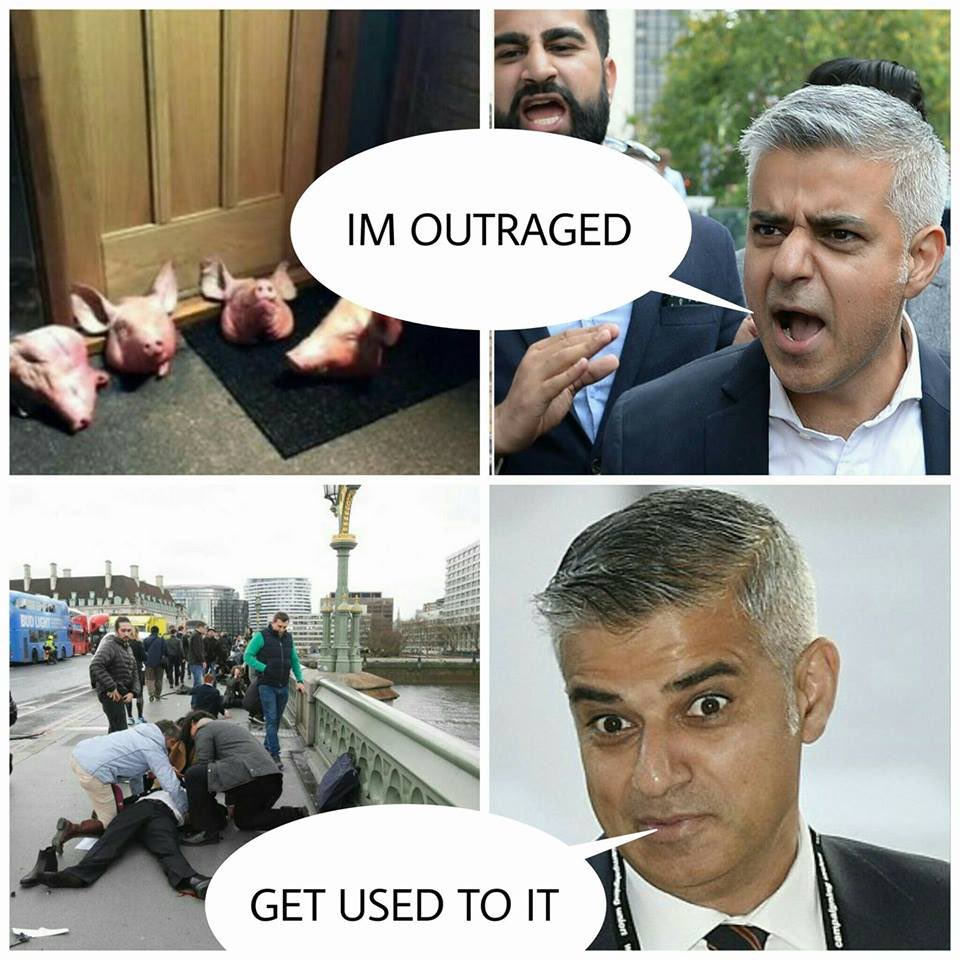 UK: Muslim tells teenage army cadets "Better be careful because me and my ISIS brothers will kill you all"
A problem too tiny to mention: Top cop slams African gang fears
Community taskforce to combat street gang violence in Melbourne
Police chief Graham Ashton has rubbished claims that Victorians are too scared to go out at night, slamming as "complete garbage" claims that Melbourne isn't safe.
At a joint media conference this afternoon, Chief Commissioner Graham Ashton unveiled a new, dedicated community taskforce made up of African community leaders as its next step in battling a wave of violent crime committed by street gangs.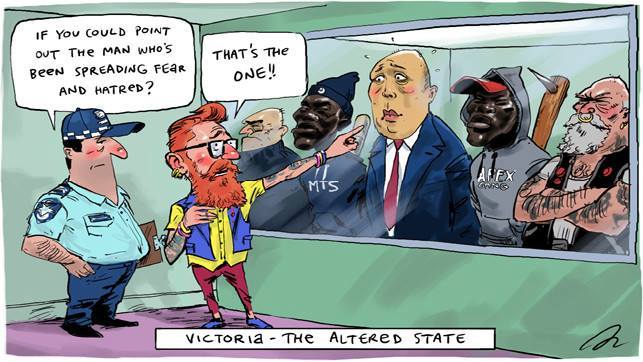 Mr Ashton said Victoria Police had been working with its African community for some time to get a handle on issues including drug use and crime, but escalating public disorder in December had warranted a new approach. He described the new development in street crime as "public misbehaviour in large groups" by young people.
"I've heard people say that Victoria is not a safe place to live, that's complete and utter garbage," Mr Ashton said.
"What's changed over recent weeks has been further, I guess an increase in public disorder and public misbehaviour in public by groups of young people."
Senior police, including Mr Ashton, met with more than a dozen African community leaders this morning to discuss a new strategy to combat the street gang issue, with a taskforce made up of community members deemed to be the best way to combat crime, as well as negative perceptions within the African community.
"We know that the vast majority of African-Australians in Victoria are decent, law abiding people," Mr Ashton said.
We don't know that. We don't know that at all.
"They are suffering as a result of the actions of a small cohort of young offenders. The African-Australian Community can, and want to, play a role in providing solutions.
"…a small cohort of young offenders" that is steadily increasing.
"Whilst we are already working collaboratively at the local level, this community taskforce will further strengthen these efforts."
Translation: some of the older thugs will get more money in the hope they will keep an eye on the younger offenders.
The meeting came at the end of a fraught six week period in which Melbourne has been rocked by a string of violent events, committed by a small group of thugs — some of which are from Melbourne's African community — said to be behaving like street gangs.
Mr Ashton, who has just returned from six weeks' leave, was briefed over December and January on the events and requested a meeting with the community leaders as a priority on his return.
Mr Ashton rubbished claims made by Home Affairs Minister Peter Dutton that gang crime had made Victorian residents too scared to go out to residents, and said that Victoria was still among the safest states in the world.
Community leader and personal injury lawyer Kot Monoah said members of the community were among the best placed to deal with issues of youth disengagement within their own community.
"We are in a position where they will listen," Kot Monoah said. "We have that extra connectivity with the family, we can be culturally appropriate."
Earlier in the day, community leader Haileluel Gebre-Selassie told The Australianthat the meeting had been "very positive, very productive" and that Mr Ashton had been receptive to the group's input.
"Our main message this morning was that we are concerned about the way many of our community's achievements, the good stories, the good people are being overlooked because of the actions of a very small group," Mr Gebre-Selassie said.
"Members of our are worried for their own safety because there is a perception this [gang] issue has caught up the whole community."
Yesterday, Mr Gebre-Selassie said that the delegation would demand tough penalties for young thugs who keep reoffending and more support to help families and teen­agers settle, integrate and find jobs.
The group also wanted to raise the issue of economic and social disadvantage affecting the community, and high unemployment rates among its younger members.
Members of Melbourne's African community are now preparing for a four hour community forum on Saturday in inner Melbourne to canvas more of the issues facing migrant families, and to get a better idea of multicultural service initiatives that are working and those that need improvement.
Acting Premier James Merlino this week has said the government would "throw the book" at young thugs to keep Victoria safe, as he stared down Coalition calls to recall parliament early to rush through bail reforms.
The Andrews government has thrown its full weight behind the police to tackle the gang crime wave, which escalated last month with a string of violent events including an out-of-control house party, a mugging rampage at St Kilda and the bashing of a policeman at a shopping centre.
"This is a serious issue and there are communities who do fear the level of safety," Mr Mer­lino said. "We are going to tackle these crimes where they occur, we are going to tackle these gangs where they occur, we are going to throw the book at them."
"While the vast majority of the African community are law-abiding people, a small number of youth are operating as street gangs. As a result, some communities are feeling threatened and fearful," the spokeswoman said.
"Victoria Police is committed to working hand-in-hand with the community to … make these ­offenders accountable."
REMEMBER THIS ARTICLE – FROM 2006
RICHARD KERBAJ
TheAustralian
POLICE in Melbourne fear the emergence of militant street gangs of young African refugees who have served in militia groups in their war-ravaged homelands.
.
A growing gangster mentality among young African men is worrying community leaders, who blame boredom, unemployment and drugs for turning young immigrants living in Melbourne's inner north towards violence and crime.
Police sources have told The Australian that while gang-related activity had not reached epidemic proportions, "it is a serious concern".
Young African leader Ahmed Dini said some Somali, Sudanese and Eritrean men, predominantly aged between 16 and 25, felt disconnected from mainstream society and were either forming or joining ethnic groups for protection and also for a sense of belonging.
He said they mainly lived in housing commission estates in the city's inner north – Flemington, Ascotvale and north Melbourne – and some had trained with heavy-duty military weapons while they were serving in militias overseas.
"Some of them have used rocket launchers and grenades," said Mr Dini, who is chairman of the community-based youth network Saygo.
He said the migrants were haunted by childhood images of killings, torture and rape, and were constantly on edge.
"Violence is not something new for these young people," he said. "And sometimes memories trigger them to do stupid things.
"Sometimes they do some bad things … like probably pick on other people, other groups, pick fights (with other ethnic groups).
"They pick fights with Turkish, Lebanese, even with the African communities.
"You have the Somalians from Flemington usually pick on Somalians from Carlton, so it's like a territorial kind of thing."
Mr Dini said some of the young men wielded baseball bats during the brawls.
"They do have bats and stuff like that, and when they do hear there's a fight they turn up with their bats."
He said while he was not aware of any structured African community gangs in the city's inner north, he was aware young Sudanese men from the western suburbs were becoming more established and organised in their gang activities.
But a police source told The Australian the street gangs were not usually structured or organised. "There isn't necessarily a leader and so on."
The source said the hierarchy and leadership often comes into play when the gang is faced with some kind of adversity such as a territorial brawl.
Mr Dini, who set up Saygo with 12 other young African leaders in September to tackle unemployment, education and criminal issues being faced by his community, said the state and local governments were largely responsible for the street gangs.
This was because they had for years ignored the problems of unemployment and the lack of facilities, failing to devote enough resources and initiatives towards alternative activities.
"There's no service-providers that help out the young people in the area," he said.
"And the population of the youth is growing. And the more boys you have doing nothing, just hanging out, the more likely you're going to have problems that are going to arise."
Mr Dini warned that gang and crime-related problems within the African communities would eventually lead to "race riots" similar to those in France if governments continued to ignore the problem.
"It could lead to deaths," he said.