First to Germany, where a top representative of the nationalist AfD party has launched a scathing attack on Chancellor Merkel. He told a parliamentary session on Thursday that her policies are a failure, and that she is part of a push to impose multi-culturalism not just on Germany, but on all of Europe.
Merkel walks out of parliament after AfD leader lambasts her support for migrant quota system
In other news:
Caller to the FBI warning about Nikolas Cruz, the florida high school gunman, more than a month before his rampage: "He's going to explode."
The FBI, of course, did nothing.

Long overdue!
Spooky Dude: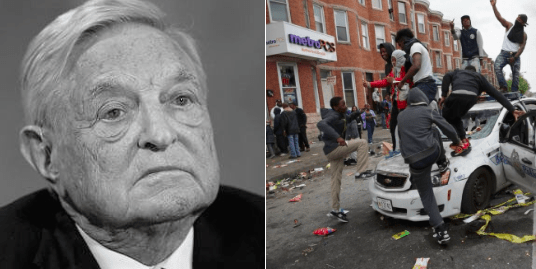 The well ORGANIZED effort by Florida school students demanding gun control has GEORGE SOROS' FINGERPRINTS all over it. It is similar to how he hijacked and exploited black people's emotion regarding police use of force.
Sheriff's deputies were called to Cruz's home 39 times. Countless warning signs ignored.
Second Accuser: Parkland Student's Father Says CNN Only Interested in 'Certain Narrative'
Klein's and Haab's allegations are seen by many as credible due to CNN's previous scandals. On numerous occasions the last-place network has been caught using left-wing plants. The far-left CNN is also facing a  credibility crisis due to multiple fake news reports — only some of which have been retracted or corrected.
The #FBI ignored the Tsarnaev Brothers, Omar Mateen, Stephen Paddock, Nikolas Cruz and other threats hiding in plain sight! AND they colluded with the Obama administration AGAINST President Trump and the American voters.. Whose side are they on?
Deputy who didn't stop Florida shooting thinks he 'did a good job'
This should tell you everything you need to know about Sheriff Israel: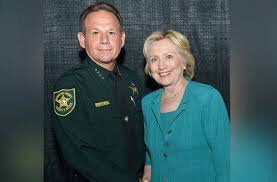 The FBI failed. The sheriff's deputies failed. Shouldn't we correct these human failures before blaming inanimate objects like the gun?
If you outlaw guns, only Broward County deputies will have guns.
School resource officer Scot Peterson, who resigned in disgrace from the Broward County Sheriff's Office, was "distraught" about the shooting that killed 17 people — but believed he did his duty, according to the president of the Broward Sheriff's Office Deputies Association.
"He believed he did a good job calling in the location, setting up the perimeter and calling in the description (of Cruz)," said the union official, Jim Bell.
The left: give up your guns so we don't have any school shootings. Don't worry, the government will protect you. Turns out the government cop cowered and hid while Cruz shot up the school. Also the government forced the school to be a gun-free zone. Until it wasn't.