The thought police have finally caught up with Tommy Robinson. His account is gone.
Journalist, Tommy Robinson, has been banned from Twitter. Once again, social media companies are doing all they can to censor those who do not share their agenda.This is not the first time Tommy has been suspended from Twitter, there have been multiple occasions where Mr Robinbson's account had restricted access.
This seems to be the first time that Tommy's account has been permanently removed without the ability to appeal.
Swedish Government Pushes To Ban Anonymity on Social Media
Sweden's "hate speech laws" to be used more widely and forcefully.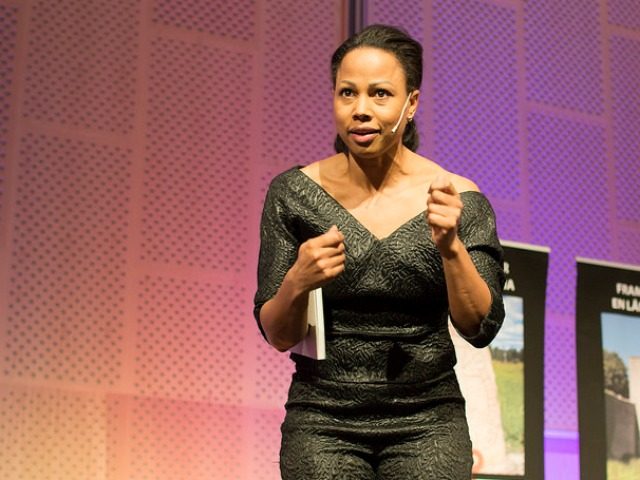 The Swedish government is planning to put more pressure on tech giants Google, Facebook, and Twitter to end anonymity for 'online trolls' and those accused of posting hate speech.
Minister for Housing and Digitisation Peter Eriksson said that he and Justice Minister Morgan Johansson were working together to put even more pressure on the social media companies to deal with so-called hate speech online, Expressen reports.
"So far, it has been too easy to be able to say anything on the internet," Eriksson said and added that individuals should be held responsible for what they say.
"The troll accounts that exist today – as well as in Sweden – must end. You have to point out to the big platforms and tell them you have a responsibility, you have to clean up and get rid of this," he added.
And here's where these traitors are taking us:
Islam in America: "We Bring Everything… and the Quran!"
Gates of Vienna
Zvi Yehezkeli is an Israeli journalist and filmmaker who is fluent in Arabic. In the following documentary about Islam in America, he created a false identity for himself as a Palestinian so he could gain entry to places where infidels are normally not allowed, and hear things that are normally hidden from the kuffar. He visited the Dar al-Hijra Mosque in Falls Church, Virginia, where Anwar al-Awlaki used to be the imam. He went to Dearborn, Michigan and was given a tour by the Arab-American police chief, Ron Haddad. He visited CAIR headquarters in Tampa and talked to its director, Hassan Shibly. And he had some interesting conversations with Muslim taxi drivers in Miami.
Many thanks to the anonymous translator, and to Vlad Tepes for the subtitling:
Video transcript:
Warning to Berlin Schoolchildren: If You Don't Believe in Allah, You Will Burn
It makes sense in the queer & twisted worldview of Mohammedans. "Humanity" means  Muslims only; resisting  the Islamic expansion project is a crime.
The creeping Islamization of London is almost complete, with hundreds of official sharia courts operating in the capital, and mosques opening where famous Christian churches stood.
.
Burnside is despicable.
Jewish groups have condemned barrister Julian Burnside for sharing a picture on Twitter depicting Peter Dutton as a Nazi.
Not sure if this news can be verified.
Whites in South Africa are being denied jobs and will soon have their land taken away without compensation. As a result, more and more people are finding themselves living on handouts in white squatter camps because they are routinely denied help from anywhere else.