Melbournistan
Here you can see how bad leftoids are fucked in the head: Avi Yemeni brings out the best in them:

Yesterday I attended a massive pro-refugee rally in Melbourne, hoping to attract thousands of signatures for our petition to save the persecuted white South Africans. We got 2 signatures….
Peter Dutton: Being called a racist or a fascist or a Neo-Nazi, some of that mud sticks and it angers me because that's not the person I am.
Pauline Hanson asked question time in the senate to ask for reasons why Australia's government financially supports the United Nations Relief and Works Agency for Palestine Refugees in the Near East in financing Palestinians given their anti-Jewishactivities and funding the families of terrorists.
And he means every word of it.
This Muslim explains, "Jihad is a holy war against infidels in order to force them to convert to Islam."
Victorian police have conceded Melbourne has a problem with African street gangs, after earlier insisting there were no gangs in the city….
.
.
@
PeterDutton_MP
: We're not going to discriminate against people from South Africa based on their skin colour. The fact is if they are persecuted – as we know at the moment they are – if they meet the criteria they can apply to come here.
.
Police officers to undergo 'Muslim sensitivity training' to better understand Islam and combat the radicalisation of home grown terrorists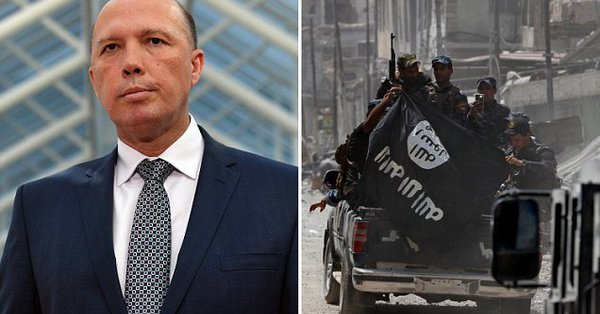 Australian Federal Police officers will undergo 'Muslim sensitivity training'
The agency will work to target Islamic extremism and prevent radicalisation
The AFP is tendering for a new provider to conduct the courses for its officers
Comes as police prepare to tackle terror threats at the Commonwealth Games 
The agency will work to target Islamic extremism and prevent the radicalisation of young people in Australia. 
Good luck with that. These unfortunate police officers will need more than luck to cope with that nonsense.
.
Sweden: The Muslims have won
This Swedish expat tells the story of how Muslim migrants rendered her country unsafe for its citizens.
Obviously this rat should be deported or executed, he is worthless & beyond rehabilitation.
Paul Golding was attacked by a pair of inmates at HMP Elmley earlier this month.
"Muhsen, who was jailed for being part of a group who looted during the 2011 riots, is reportedly serving another sentence for a brutal attack on a prison officers that ended the victim's career."
Nearly 300 are interested in attending.
The stupid gets stronger by the day.
You won't be seeing this on ABC or SBS. No violence of course. Because Left wing and ANTIFA didn't show up…..
More links from the Religion of Peace: