An extremist who attempted to build an army of child jihadists has been jailed for life with a minimum of 25 years for a range of terrorism offences. Umar Haque was convicted of attempting to groom children as young as 11 at the Ripple
…Read More… From the Guardian
VOTE rigging in Muslim communities has gone unchallenged because "politically correct" police and other bodies are scared of causing offence, a…
THESUN.CO.UK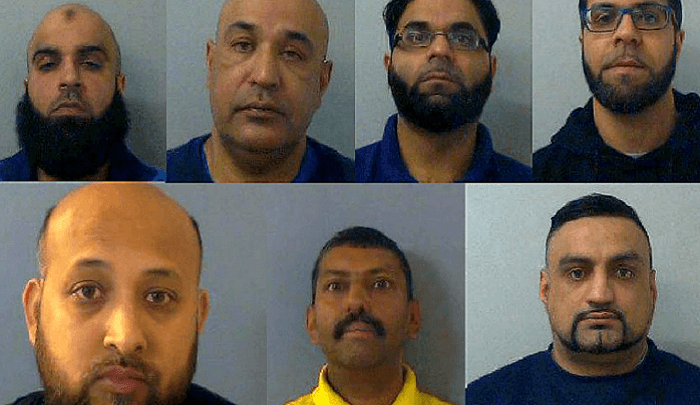 UK: Muslim rape gang subjected non-Muslim girls to "unimaginable cruelty"
Seven "Oxford men" have been found guilty of grooming and raping underage girls aged 13 to 17, plying them with drink and drugs and abusing them at sex "parties" and in a van know as the "shag wagon".
The seven-man grooming gang was described as "predatory and cynical" by a judge…
A photo of a veiled woman in Landau, Germany leaving a Mercedes in front of a food bank went viral
ENGLISH.ALARABIYA.NET
Celebrate diversity! Our diversity is our strength! Perhaps the political elites…
The United Nations has set Europe on notice and told powers-who-be to prepare for yet another wave of refugees — or mostly Muslim refugees, to be specific.
Call it the total collapse of European culture and society.
World Food Programme executive director David Beasley said in a recent interview with the Associated Press that ISIS is currently moving from the Middle East to North Africa.
And that means those in the countries' crosshairs have to prepare for a population fall-out.
The risks of terror attacks have just jumped in Europe, it seems.
The Daily Caller News Foundation has more:
Europe should prepare for another wave of refugees, a United Nations official claimed Monday.
It is possible Europe might receive a second wave of refugees due to Islamic State militants moving from the Middle East to North Africa, United Nations World Food Programme Executive Director David Beasley said in an interview with The Associated Press. Islamic State fundamentalists are now coordinating with other terrorist groups, such as al-Qaida, al-Shabab and Boko Haram to wreck havoc on the Sahel, a region located in north-central and western Africa, Beasley claimed.
"What they're now doing is coming into an already fragile area, a very destabilized area because of climate impact and governance, and they're infiltrating, recruiting, using food as a weapon of recruitment to destabilize so that they can have mass migration into Europe," he added. Providing ample food might create more security and stability in the region as well as offset another mass exodus of refugees to Europe, Beasley asserted.
"Mother after mother will tell you that 'My husband did not want to join ISIS or al-Qaida, but we had no food,' and if you haven't fed your little girl or little boy in two weeks and the alternative is signing up with ISIS, you sign up," Beasley said. The Sahel region is known to have frequent food shortages.
Eight-hundred-fifteen people go to sleep hungry every night, according to the World Food Programme's website.