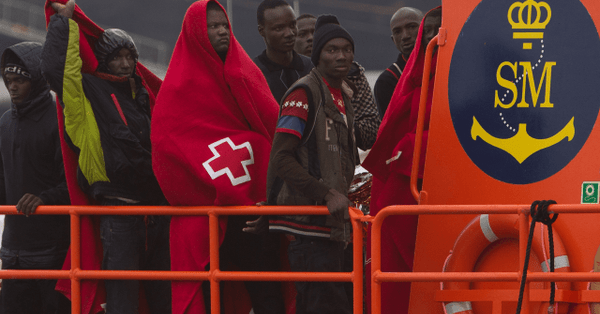 Ten Algerian migrant men were arrested in eastern Spain this week after they were alleged to have sexually abused three underage girls by luring them to an apartment offering drugs and money.
The ten migrants were brought to court on charges of sexual abuse in the city of Alicante, where they are believed to have sexually molested and assaulted three girls aged 14, 15, and 17, Le Point reports.
The men are said to have met the young girls and offered them both drugs and money to come back with them to an apartment in the city. All three of the girls, according to the Spanish police, had run away from a boarding school for troubled young people shortly before they met the group of migrant men.
A police statement about the affair stated that one of the girls "was locked up for 24 hours, during which group members assaulted her and sexually abused her repeatedly."
In other news:
I have been trying to keep up with this trial since last year. I could hardly believe when the cause list showed the jury going out, then legal submissions, then they went out again and so on for weeks. I knew there was a reporting restriction but it this was completely outside my experience. However
…Read More…
The police also said they were still looking for one of the victims, the 17-year-old, who had yet to come forward and noted that the Algerians, two of whom are supposed to be underage themselves, are also suspected of robbery.
The case bears some similarity to that of Italian teen Pamela Mastropietro, who was brutally murdered in Italy earlier this year, allegedly by a Nigerian migrant drug dealer. The Nigerian is said to have lured 18-year-old Mastropietro with the promise of drugs after she had run away from a rehabilitation clinic for young addicts.
Spain has become a major entry point to Europe for illegal migrants in recent months, after the decline in numbers arriving via the central Mediterranean route to Italy last summer.
Earlier this year, Fabrice Leggeri, head of the European Union border agency Frontex, warned that "especially the western Mediterranean route is under scrutiny," and noted that "the irregular migration pressure on the southern borders in the Mediterranean will remain at a very high level" in 2018.
Some reports have even claimed that people-traffickers are offering "all-inclusive" trips to Spain from various locations in Africa.