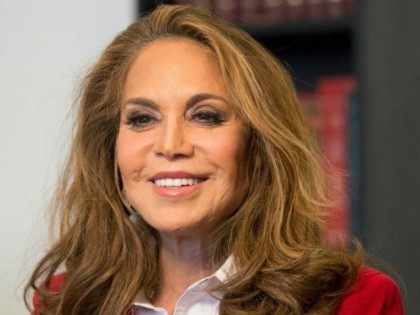 If Congress is looking for a pattern of bias against conservatives, they don't have far to look.
Pamela Geller posted an accurate news story, accompanied by a genuine photo of two niqab-wearing Muslimas carrying a sign saying "God Bless Hitler" — a vivid, and sickening, illustration of Islamic antisemitism. For doing this, she has been blocked from posting at Facebook yet again, in what is just the latest indication of the social media giant's determination to silence all voices that dissent from its hard-Left agenda.
Mark Zuckerberg recently claimed, risibly, that Facebook's censors had no political bias. He actually had the audacity to say this in a Congressional hearing. No one asked him why Facebook's Vice President Joel Kaplan traveled to Pakistan in July 2017 to assure the Pakistani government that it would remove "anti-Islam" material. That endeavor had already started before Kaplan's trip. In mid-February 2017, traffic to Jihad Watch from Facebook dropped suddenly by 90% and has never recovered. And there are so many other sites that have experienced a similar dropoff.
This was no accident. It has happened to counter-jihad sites and others that oppose the hard-Left agenda across the board. Either Zuckerberg perjured himself, or has no control over his company.
If Facebook is not broken up by anti-trust initiatives or stopped in some other way, the First Amendment freedom of speech will soon be a completely dead letter.
"Facebook Blocks Pamela Geller (Again!) for Reporting on Muslim Anti-Semitism in Germany," by Allum Bokhari, Breitbart, April 27, 2018:
Days after Facebook, along with Google and Twitter, refused to attend a congressional hearing on social media censorship, the social network banned the account of author and free speech activist Pamela Geller for 30 days after she posted an article about Muslim anti-Semitism in Germany.
In other news:
"Human Rights Nothing But Mumbo Jumbo"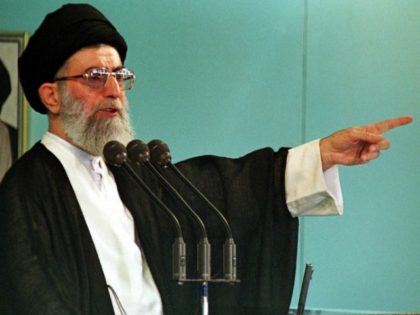 "For us the Universal Declaration of Human Rights is nothing but a collection of mumbo-jumbo by disciples of Satan". — 'Ali Khamene'i, Iran's current Supreme Leader.
The United Nations Human Rights Council (UNHCR) itself has become a prime motivator and enforcer of the rejection of human rights.
 Anything that falls within Islamic shari'a law is a human right; anything that does not fall within shari'a is not a human right.–Continue Reading Article
Germany:
A study conducted by the German Federal Police (BKA) on migrant crime has found that African asylum seekers are far more prone to criminality than their Middle Eastern counterparts.
Hugh Fitzgerald: In Germany Now, Wearing the Kippah Can Be Dangerous
Jews in Germany now are so worried about assaults by Muslims that some — many — of them are afraid to wear their kippahs in public. It has come to this.
More from the Religion of Peace: