Britain should be 'proud' of the country's £14billion aid bill, says new foreign aid minister Penny Mordaunt
Foreign aid minister said Britain should 'be proud' of the billions invested abroad
Reaffirmed commitment spending 0.7 per cent of national income on foreign aid
Many critics believe the cash is wasted, but Miss Mordaunt vowed to continue
Critics pointed out that ministers have previously pledged to stop funding India
The country can afford its own space programme but still benefits from UK cash 
In other news:
Islamopandering Maine Democrats Allow Female Genital Mutiliation
House Democrats passed a toothless bill that wouldn't actually ban FGM.
If you're having a difficult time comprehending how any legislators could be against banning Female Genital Mutilation, the opposition has made their reasoning very clear. They fear offending the immigrant community and being labeled "racist."
"Racist" in this context means "Islamophobic." It is used as a euphemism, because it would be Islamophobic to admit that FGM is prescribed by Islam.
UK: Mosque application attracts " Islamophobic rabble rousers"
Despite heavy opposition from residents and campaigners, councillors approved the proposal
More than 700 objections were filed
Residents were represented by Gavin Pearce, a lawyer who specialises in the opposition of mosques.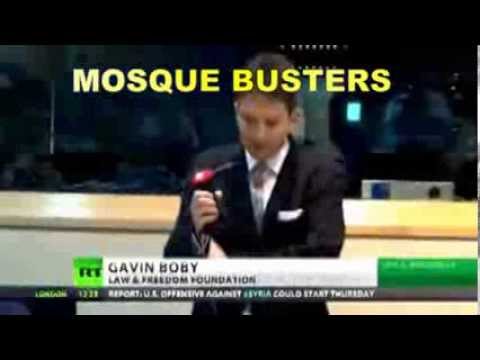 He goes by the name of 'Mosque Buster' on social media.
Cllr Ricky Duveen, ward member for Tilehurst, accused Mr Pearce, otherwise known as Gavin Boby, of stirring hatred by distributing leaflets and organising a protest.
He added: "It appears as soon as word spread that it attracted the Islamophobic rabble rousers.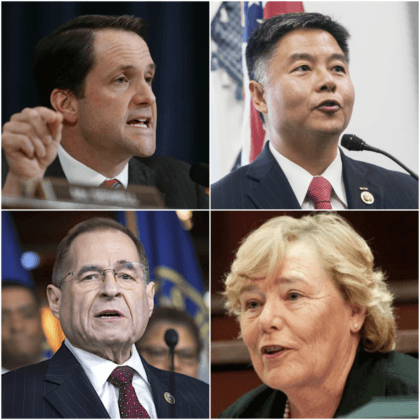 Congressional Democrats launched an all-out war against conservative concerns about censorship on social media today, calling the concerns a "conspiracy theory," even as they defended tech giants' right to censor content on the basis of political viewpoint.
Rep. Jerrold Nadler (D-NY), the ranking Democrat on the House Judiciary Committee, made the claim during a hearing Thursday on "Filtering Practices of Social Media Platforms" after accusing fellow Republicans of having "no time for substantive oversight of the Trump administration, or election security, or privacy policy, or even a discussion about the wisdom of regulating social media platforms."
Calling the invitation of Diamond and Silk to testify on social media censorship a "spectacle," Rep. Nadler said that the idea of a "Silicon Valley plot to censor conservatives" was "baseless."
"The notion that social media companies are filtering out conservative voices is a hoax," said Rep. Nadler.
Nadler takes in a substantial amount of money from the tech giants he was defending. His top donor in 2017 was Alphabet Inc, the parent company of Google and YouTube.
Rep. Steve King (R-IA) contested this point, stating that the documents he entered into the record of proceedings "do establish" a pattern of discrimination and that he hoped Rep. Nadler would "pay attention to that."
One of the witnesses at the panel, Rep. Jim Hines (D-CT), also attacked Republicans for talking about censorship.
"Today this committee meets to promote a false narrative," said Hines. "It meets to continue the hoax, now fully rebutted, that Facebook and other social media have mounted a deliberate crusade to filter out conservative opinion."
"Assuming that roughly half of Facebook's users lean right, what possible business logic is there in alienating half of your customers? There is none."
Hines seems to have missed the rise of the corporate culture wars, which has seen businesses as large as Citigroup deliberately and publicly take positions in opposition to their conservative customers.
Rep. Hines compared allegations of social media censorship to "pizzagate, and stand-down orders at Benghazi, of Obama wiretapping Trump, and the Vince Foster murder, and all of these conspiracies that sprout around here like spring flowers."
Other Democrats on the committee continued to belittle censorship concerns. "I think there are important issues to be examined when it comes to social media platforms … I don't know that the topic of today's hearing is really one of them" said Rep. Zoe Lofgren (D-CA).
She then proceeded, like the Democrats on the committee, to focus on "the influence of the Russians" and "bots" on social media. (Even anti-Trump researchers have concluded that the impact on voters from such activity was virtually nil.)
Rep. Hank Johnson (D-GA) also complained that the committee was "giving a platform to Diamond & Silk" instead of "looking into the manipulation of Facebook by the Russians to help Donald Trump get elected, looking into the Russian interference with the presidential election … [and] Russian hacking into state election processes."
Rep. Ted Lieu (D-CA) called the hearing "stupid and ridiculous" and said the "notion that social media is somehow censoring conservative folks is ridiculous."
He went on to call the regulation of social media "unconstitutional," and said that Facebook and Twitter are "not like UPS or FedEx [but are] like publishers, like the media," and do not have an obligation to promote certain content.
Even as they mocked conservative concerns over tech censorship as a fantasy, congressional Democrats defended tech companies' right to do it if they wanted to.
"How do we even write a bill about how we force Facebook to carry certain people or not?" asked Lieu. "I don't even know how we could write a bill like that. This entire hearing makes no constitutional sense to me."
"Let's say that Google has decided, we're just not going to carry people that talk about PizzaGate anymore. Can the government say 'you can't do that'?" asked Lieu.
Rep. Jamie Raskin (D-MD) compared the regulation of tech giants to the regulation of the press. "Is there anybody on the panel who thinks the government should be compelling Fox News to allow for the use of the words 'climate change' or for stories about climate change if they don't want to run it?"
"Is there anybody who thinks it's the role of the government to be compelling Facebook to follow some kind of ideological or political policy?" he continued.
He went on to describe Facebook as a "media entity" whose right to censor content is "protected by the first amendment."