"Radicalisation" & "Extremism" are annoying  weasel words for jihad.
France: 60 Per Cent Rise in Extremism Jihad Terror Since Bataclan Terror Attack 
At the time of the November 2015 coordinated assaults at the French national stadium and the Bataclan theatre, the FSPRT contained 11,400 cases. Less than two years later, the file contains 18,550 cases with Le Figaro commenting: "The file is constantly growing."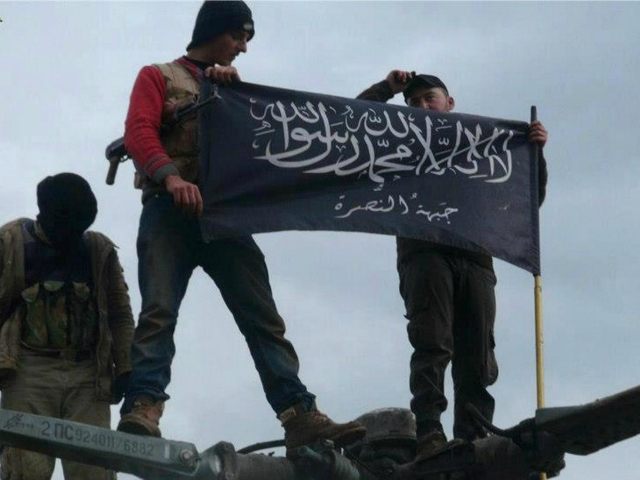 Sociologist Olivier Galland has slammed many of his fellow academics for having a myopic view of radicalisation in France, saying that the effect of Islam is more important than social factors like poverty.
After the Bataclan attacks in 2015, Galland launched a survey of high school pupils on the subject of radicalism and found that Muslim students, in particular, were the most tolerant of violence committed in the name of religion Libération reports.
The results of the study, which were published earlier this week, showed that Muslim pupils were often much more illiberal than their non-Muslim counterparts and Galland has claimed that it is the effect of the religion of Islam, rather than simply social factors that drive radicalisation among them.
Sociologist  Olivier Galland is living dangerously. To tell the truth about Islam has become very dangerous in France.
"We find a divergence and the existence of a cultural divide between young Muslims and their comrades. For them, religion dominates the secular world: this is what we have called 'religious absolutism'," Galland said.
"This conception of religion is linked to cultural anti-liberalism, which we measured with several questions, including one on homosexuality: more young Muslims than others do not see it as a normal way of living one's sexuality," he added, but stressed: "This does not mean, of course, that all are ultra-radical or that they are potential terrorists."
According to Galland, the migrant-heavy suburbs of Paris contained the largest amounts of radicalism.
"In some institutions, the proportion of 'absolutists' rises to more than 40 per cent. There is also a 'segregation' effect: when the rate of Muslim students is very high in a high school, they are more radical than elsewhere. But everywhere, Muslim students are more religiously radical than others," he said.
Galland also added that only 8 per cent of Christians in the survey advocated any form of religious violence, while the number of Muslim students was 20 per cent.
The study falls in line with what other radical Islamic experts in France have warned, including top scholar Gilles Kepel, who has warned that Europe could be heading down the path to civil war because of the formation of radical Islamic parallel societies.
In an interview with Breitbart London last year, Kepel described many Muslims as identifying only with their local neighbourhoods and Islam, describing such people as having, "their feet on the ground and their head to the skies."
According to the Terrorist Prevention and Radicalisation Reporting File (FSPRT) last year, there has been a 60 per cent increase in radicalisation in France since the Bataclan attacks.
 Too much truth is unwanted & punishable in France:
Prosecutors Demand €5,000 Fine Against French Politician for Telling Truth About Replacement Migration
Europe survived the Black Plague, repeated attempts at Muslim conquest, and the millions killed during the World Wars, but it may not survive the lethal combination of feminism, the entitlement state, and multiculturalism. Feminism has resulted in a declining population. The entitlement state is a Ponzi scheme that requires a constantly growing population. Multiculturalism is a form of insanity that makes it seem sensible to import the next generation from alien lands rather than raise babies. The result is what the malign United Nations approvingly calls "replacement migration." Europe is to be replaced. Ideologically depraved, the progressives in charge want this to happen.
Even after decades of P.C. brainwashing, the instinct to protect their own society from extinction is strong enough that Europeans would resist if they knew how many others feel the same way. That's why it is illegal not only to oppose what is happening to them, but even to talk about it:
The prosecutor's office in Paris on Wednesday ordered a fine of €5,000 against Nicolas Dupont-Aignan, the president of Debout La France, who was tried for calling for hatred or discrimination, for evoking a "migratory invasion".
Dupont-Aignan is a Member of the National Assembly and the Mayor of Yerres, a Paris suburb.
On January 17, 2017, the MP for the Essonne, then a candidate for the presidential election, tweeted the following words: "In 2016 the socialists compensated for the decline in birth rate by the migratory invasion. "The [Great] Population Replacement is [happening] now!"
For this "racist speech" he was reported to authorities by the International League Against Racism and Anti-Semitism. The prosecution describes the €5,000 ($6,136) fine as "a first and, I hope, last warning."
Throughout human history, noble souls have laid down their lives to defend their societies. If people today can't even brave being denounced by liberals as "racists," then the coming extinction is deserved. But the desperation to shut up Dupont-Aignan, who received almost 5% of the vote when he ran for President last year, indicates that there is still hope.