BS on steroids. Genocidal Jew-hatred is part of the Mohammedan DNA. Muslims suck the hatred in with the mothers milk, something that goes back to the days of Muhammad. Nothing 'new' about it. And no Muslim is a 'refugee'. All Muslims are soldiers of allah. (SY)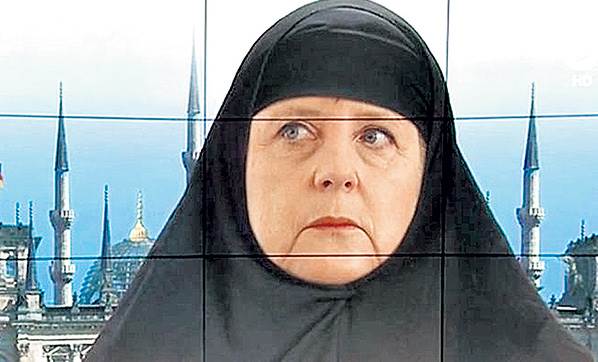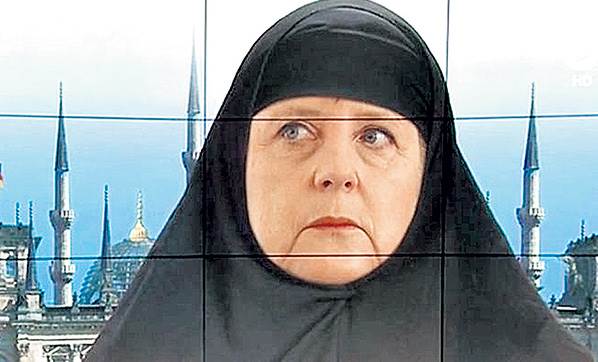 Merkel admits 'a new form of anti-Semitism' has emerged among Germany's Arab refugees and admits she is 'dismayed' that Jewish schools and synagogues require police protection
German Chancellor made remarks in interview on Israeli television on Sunday  
An alleged anti-Semitic attack by refugee in Berlin on Tuesday provoked uproar
The German government has appointed a commissioner to fight anti-Semitism
Angela Merkel has denounced the emergence of 'another form of anti-Semitism' from refugees of Arab origin in Germany.
The German Chancellor made the remarks in an interview with Israeli television on Sunday after an alleged anti-Semitic attack in Berlin on Tuesday provoked uproar.
According the German tabloid Bild, the main alleged perpetrator, who surrendered to police, is a Syrian refugee who lived in a centre for migrants near Berlin.
'We have a new phenomenon, as we have many refugees among whom there are, for example, people of Arab origin who bring another form of anti-Semitism into the country,' Merkel told the private Channel 10 network.
In the interview, Merkel said the German government had appointed a commissioner to fight against anti-Semitism.
Merkel also reiterated Germany's support for the continuation of the Iran nuclear deal, which provides for curbs to Tehran's nuclear programme in exchange for relief from international sanctions.
There never was a deal to begin with. Nothing's been signed. The only thing is that the Iranians managed to screw Hussein Obama out or hundreds of millions of US dollars, which they plowed straight back into the jihad. (SY)—Read more
Update:
French Leaders Demand Muslims Denounce Anti-Christian And Anti-Jewish Verses In Quran