These teachers either never knew of Gary Smith or are ignoring what happened to him 10 years ago. Probably the latter. The comments are the great thing and show how far we have travelled these last 10 years. Every single one is in support of the parents, and critical of left-leaning teachers and their
…Read More…
.
A few months ago, Tariq Ramadan was the golden boy of Islamic apologists, offering his suave taqiyya to audiences throughout Western Europe. He held a prestigious post as a professor at  St. Antony's College, Oxford, with a chair funded especially for him by the Emir of Qatar.
…Read More…by Hugh Fitzgerald
.
A cell phone video that was posted on 2 April on YouTube has turned up at Gates of Vienna as part of an entry entitled  Enforcement of Sharia by the Metropolitan Police — It Doesn't Get Any More Blatant Than This.  Baron Bodissey says: The following video is difficult to watch. For one thing, it
…Read More…
.
Ever since 9-11, the US and its governments have searched desperately for so-called "moderate Muslims" who advocated peace and coexistence among religions and an end to terrorism. I myself have found the search daunting having listened to "moderates" like Reza Aslan, Tariq Ramadan,
…Read More…by Gary Fouse
.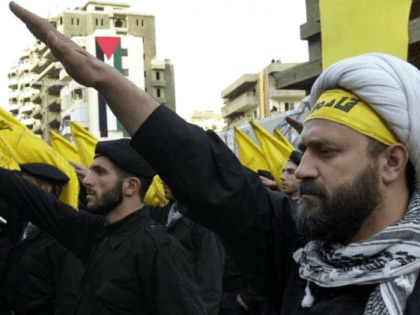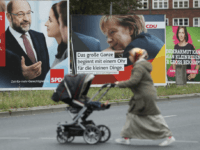 This is huuuuge!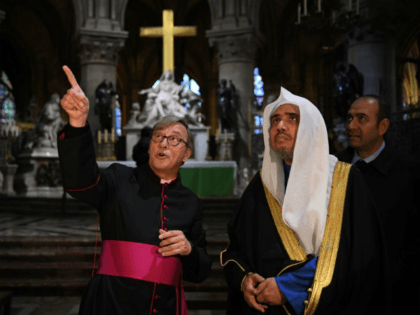 Snipers deployed to deal with riots as thousands take part in Gaza's March of Return; soldiers prepare for hundreds of attempts to breach and sabotage security fence, as rioters burn tires, Israeli flags and fly burning kites into Israel.
.
Elior Levy and Yoav Zitun
Thousands of Gaza residents began assembling on Friday at the border with Israel to stage another protest as part of their "March of Return" for a third consecutive week.
As in the last two weeks, Palestinians demonstrated in five different gathering points next to the security fence spanning the north-south border, with emphasis this week being on burning Israeli flags and tires.
To that end, the Palestinians have prepared thousands of flags to be burned, along with tires. The protesters trampled on a giant Israeli flag spread on the ground. In some areas, high flagpoles were installed for the flags to be raised and then burned.
According to the IDF, soldiers responded with live rounds against central ringleaders after rioters began hurling rocks at soldiers and burning tires