Turncoat weasels out: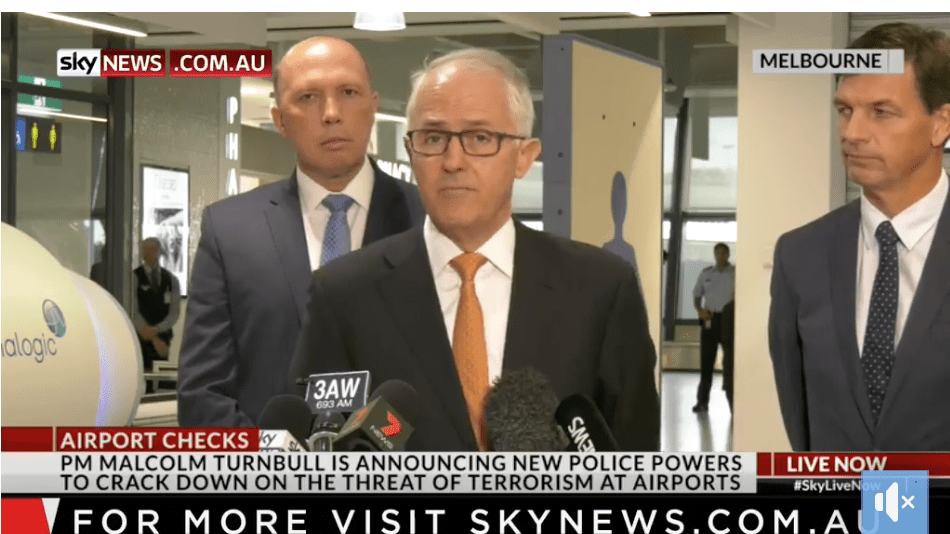 PM Malcolm Turnbull has rejected Tony Abbott's call to move the Australian embassy in Israel, taking the view it's 'more conducive to the peace process to keep the embassies in Tel Aviv'.
But then comes typical Turncoat double-speak:
AUSTRALIA BLAMES HAMAS FOR GAZA RIOTS DEATHS
Mr. Turnbull said the loss of life was "tragic" but Hamas had to be held responsible for pushing people – including young children – to attack the border in violent confrontation with Israel.
ISIS leader Saddam al-Jamal is one of four captured using fake messages
He was responsible for execution of Jordanian pilot Muath al-Kasasbeh in 2015
Video of al-Kasasbeh being burned alive in a cage shocked the world 
Saddam al-Jamal is one of the most senior ISIS commanders to be detained so far and was tipped as a future leader of the death cult.
He gained a reputation for brutality as an ISIS commander with a taste for personally beheading prisoners. 
He calls on dumb fanatics to get themselves killed in jihad. He himself has no intention to do that.
The mad mullahs of Iran have been making similar noises for several decades now.  Obviously, they have never heard of the boomerang effect…..
Fanatical Muslim Killer Zombies Are Cheap:
Hamas had offered $100 to every rioter. During previous violent assaults back in April, the Muslim Brotherhood terrorist group had been offering $200 to anyone shot by Israelis, $500 for severe injuries and $3,000 to the dead.
$100 a day may not seem like a lot, but the Israeli teen soldiers they're trying to kill, earn $13 a day.
 Behind the Smoke Screen

From inside Gaza, the reality of the so called "peaceful demonstrations". Watch Hamas hate speeches. See how they build their propaganda at the expense of brainwashed, deceived and manipulated unfortunate people. Understand why Israel has no choice but to protect itself using lethal force
Islamic Jihad has published a death notice for three of the members of its Al Quds Brigades who were killed yesterday.
The one on the right is  Ahmed Adel Mousa Al-Shaer, who was 16 years old. Yes, at least one of the "children" killed yesterday was a member of a terror group.
Here we have photographic evidence that Gaza terror groups recruit children for terror. And that terror groups are hiding in the middle of the protests to prepare acts of terror.
And that Israel isn't killing people randomly.
Which means – more evidence that the media will ignore.
 More from the Religion of Peace: