Australians are being warned of an increased threat of terrorist attacks in the wake on bombings in Indonesia.
"We will work very closely with Indonesia to prevent anymore attacks." – Julie Bishop
Australians travelling to Bali and other parts of Indonesia are being urged to take extreme caution in the wake of 5 terror atrocities in as many days.
Every kuffar is a target….
For supposedly indiscriminate killing, Israel sure randomly hit a lot of terrorists.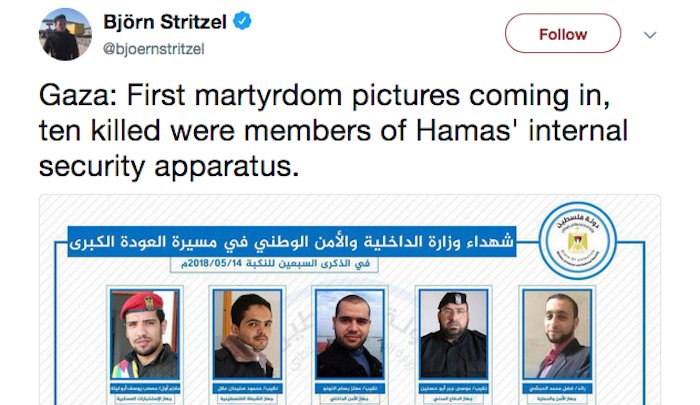 Defence is not "aggression"
Turkey, South Africa Recall Envoys to Israel, Blaming Jewish State For 'Genocide,' 'Violent Aggression': In the wake of violent protests over the U.S. move of its embassy to Israel from Tel Aviv to Jeruslam, governing officials in Turkey and South Africa…
Media Takes Side Of Pali Terrorists Against U.S.
As protests turned violent on the border of Israel and the Gaza Strip, mainstream media proved it is no friend to America's staunchest ally in the Middle East.

"This week, tens of thousands of Gazans are expected to converge on the border to protest a blockade imposed by Israel and Egypt and to press for a right to return to lands in what is now Israel," wrote the Los Angeles Times.
Liberals can't tell the difference between a man and a lady but you expect them to know the difference between a terrorist and a protestor?
Jeanine Pirro: Trump fulfilled a "biblical prophecy" by moving the US embassy to Jerusalem
TomiLahren: "Every nation has the right to enforce their border. Every nation has a right to protect its citizens."
U.N. Amb. Nikki Haley, after dozens were killed in mass protest along Gaza border: "Who among us would accept this type of activity on your border?…No country in this chamber would act with more restraint than Israel has."
"Moving our embassy to Jerusalem… reflects the reality that Jerusalem is the capital of Israel."
"The Hamas terrorist organization has been inciting violence for years, long before the United States decided to move our embassy."
"Today in Israel, the president kept a major campaign promise. Ivanka Trump, Jared Kushner, Steve Mnuchin, other top administration officials, unveiled the new embassy in Israel's true capital: It's called Jerusalem."
—Sean Hannity
Donald Trump's tweets are causing anti-Muslim hate crimes
Blah, blah, blah…
Cry your heart out: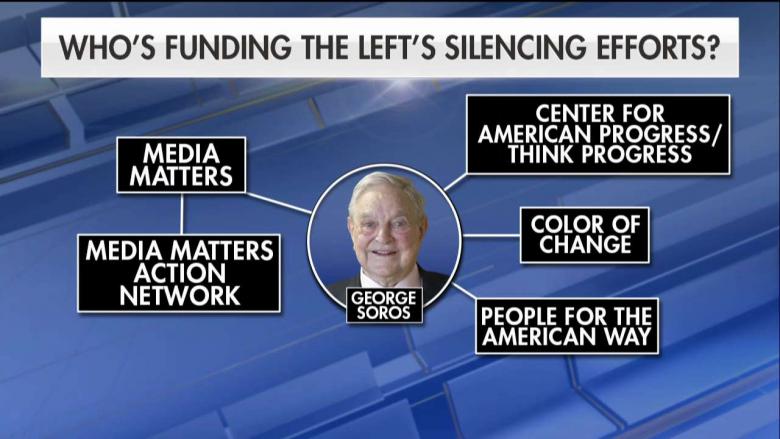 A foundation founded by billionaire George Soros is closing its Budapest operations following the Hungarian government's crackdown on civil-society groups .
Malcolm Turnbull: We have been able to reduce ISIL's 'so called' caliphate to just a relatively small amount of territory in the Middle East. But the threat remains, it remains at home and it remains in the region.
The Turncoat gov't boycotts the moving of the USA embassy from Tel Aviv to the capital of Israel, Jerusalem.
Israel is at the front of the battle between Islam and civilisation.
Please join the resistence. Support Q Society and help stop the Islamisation of Australia.
Islamic UK media platform displays shocking level of hatred, violence, bigotry and religious intolerance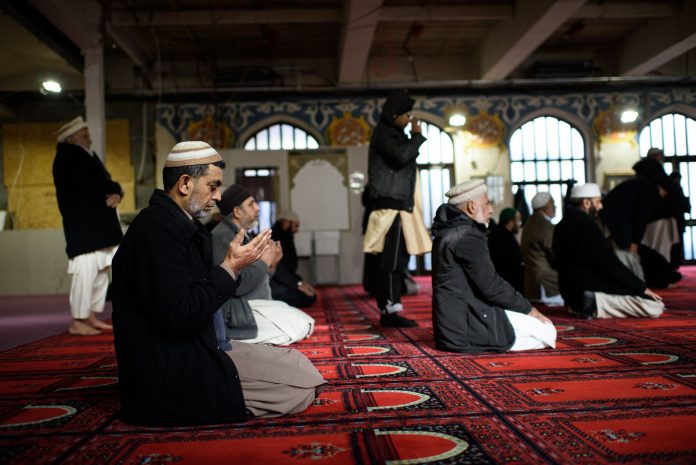 5pillars was set up in April 2013 and calls itself "Britain's biggest Muslim news and opinion website" having amassed a sizable 12,000 Twitter followers and more than a quarter of a million 'likes' on Facebook. They recently agreed to be externally regulated by press regulator IMPRESS and instruct users of its social media pages that there should be no "racism, fascism, anti-Semitism and Islamophobia" as well as stating that "anti-Islamic posts will be removed".
But an investigation by AltNewsMedia has shown widespread anti-British sentiments, homophobia, anti-Semitism and racism across its social media platforms and website, as well as comments advocating violence and expressing sympathy with the killers of Drummer Lee Rigby.
Douglas Murray: The Suicide Of Europe
"The civilization born of Judeo-Christian values, ancient Greek philosophy and the discoveries of the Enlightenment is staring at the abyss, brought there by its own hand."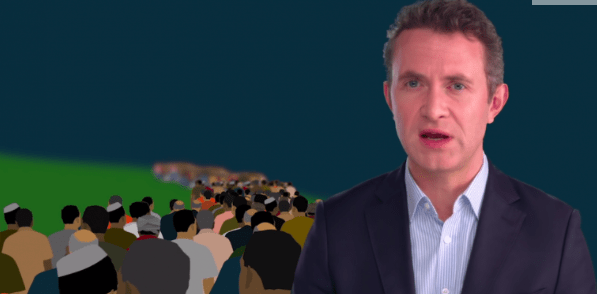 "The civilization born of Judeo-Christian values, ancient Greek philosophy and the discoveries of the Enlightenment is staring at the abyss, brought there by its own hand," says Douglas Murray, author of "The Strange Death of Europe," in a new PragerU video. "To put it starkly: Europe is committing suicide."
But the real problem is "Islamophobia", as always:
….there are some who hide behind "criticism of Islam" as they attempt to legitimise their bigotry, such as author Douglas Murray's theory that less Islam is a solution to terrorism. While using the term "Islam", what that implies is that we need fewer Muslims to keep British shores safe. It is difficult to understand how such a goal could be achieved other than through some form of ethnic cleansing or mass deportation. This is not "criticism of Islam" and falls well within the scope of Islamophobia.