WELCOME TO THE BRITISH POLICE STATE where Muslims are free to break the law and British citizens are arrested for pointing it out to police.
Young British girls were being raped by Paki Muslim gangs.
– Some of their fathers tracked them down and tried to save their daughters. – Police arrested the fathers.
– No action taken against the rapists. Tommy Robinson gets sent to jail for reporting on it.
UKIP Peer Lord Pearson has written to Sajid Javid after the arrest of Tommy Robinson saying: If Tommy is murdered or injured in prison he & others will mount a private prosecution against Mr Javid as an accessory or for misconduct.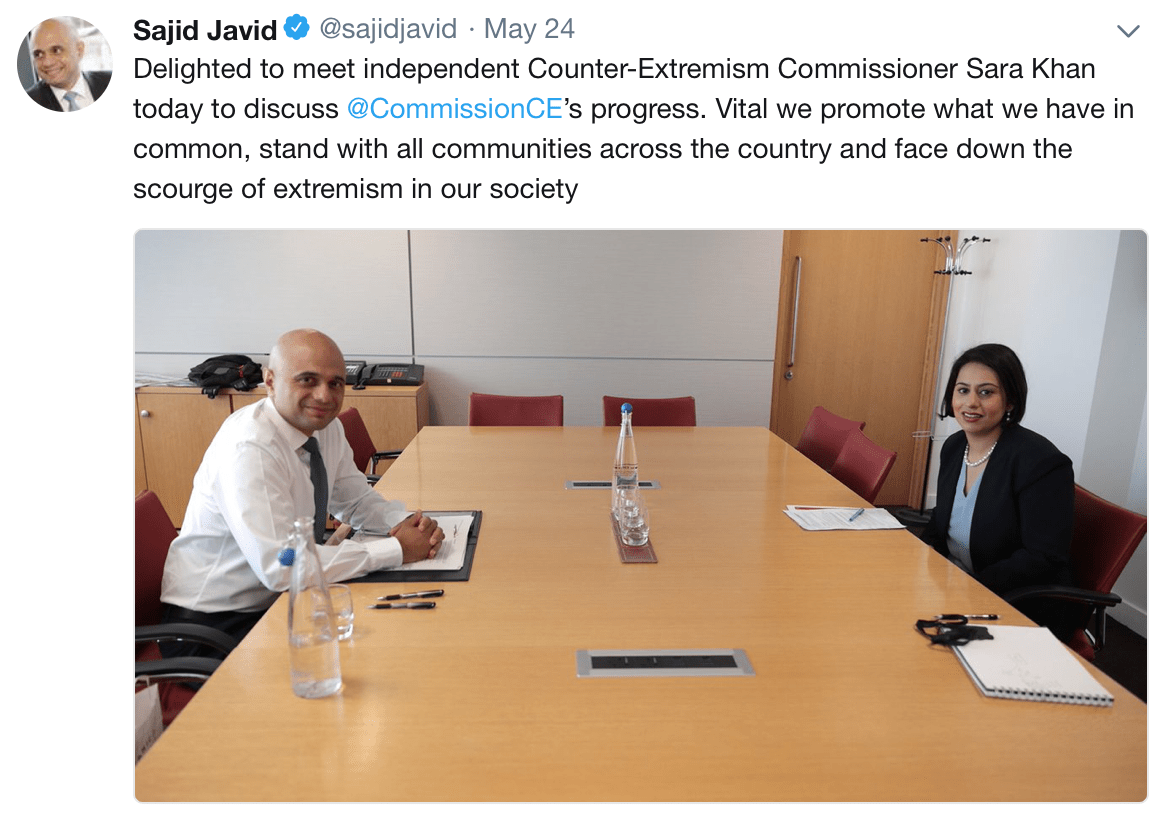 Curious, is it not, that the Mohammedan Home Secretary employs a coreligionist, in this case "independent Counter-Extremism Commissioner" Sara Khan…..(Their idea of "extremism" is very much different to ours.)
The Judge Geoffrey Marson threw Tommy in jail for 13 months, and tried to ban anyone in the UK from talking about it by issuing a 'media-ban'.
In other news:
.