We are governed by imbeciles.
.
Following a Turnbull and Bishop meeting with Prime Minister Sheikh Hasina of Bangladesh, Australia will provide an additional $15 million to the Rohingya humanitarian crisis bringing our contribution since September to $46.5 million. This is a crisis of their own making and we are now footing the bill.  We should spend that money on needy Australians.
.
Please remember: these are Mohammedans from Bangladesh who waged jihad in Burma, by raping & murdering the native Buddhists. Now that the Buddhists  are pushing them out we should be footing the bill?
Real bad craziness in Canuckistan:
Prime Minister Justin Trudeau called the chemical weapon attack in Syria shocking and appalling.
Trudeau said in order to find and hold the perpetrators account for their actions, Canada is supporting evidence gathering and will provide $840 million worth of life-saving humanitarian and development assistance.
Yep, they have abandoned the natives long ago, to cater exclusively to the ruling Paki Muslim proletariat:
Victims of crime who do not speak English could be given priority by the Metropolitan Police, a senior officer has suggested.
What's wrong with deporting illegal immigrants?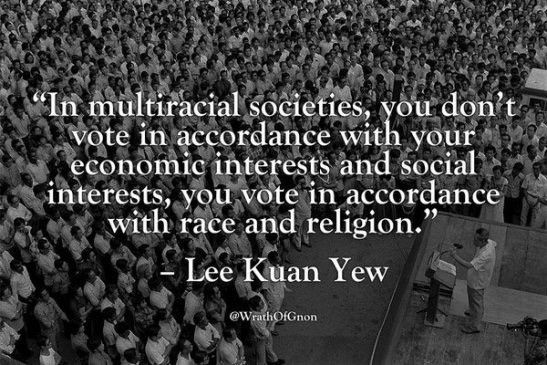 Lee Kwan Yew, the brilliant founding father of Singapore, put it best when he said:
"In a multiracial society you don't vote according to your economic interests and social interests, but in the interests of your race or religion"