Islamic State threatens World Cup with video of burning stadium
The Islamic State terrorist group on Wednesday released a video threatening an attack at the World Cup, a day before the global soccer tournament kicked off in Russia.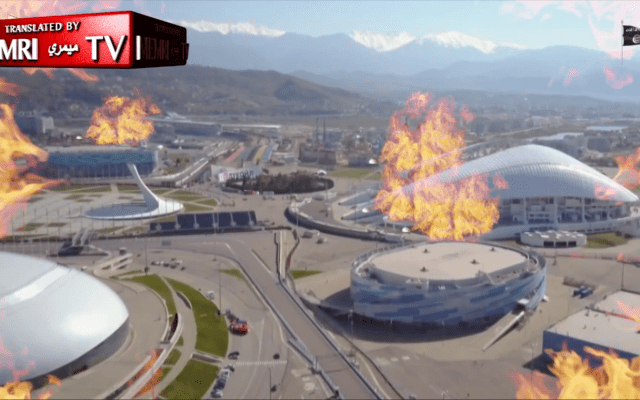 "We are lying in wait for you, and we know everything about your moves, Allah-willing. So watch out for that moment, watch your cars, watch your homes. The brothers are going to hunt you down, Allah-willing." …
In other news:
Pope on (Mohammedan)  migrants: "We must move from considering others as threats to our comfort to valuing them as persons"
"Threats to our comfort"? Really? Is that what motivates the opposition to mass Muslim migration into the West?
The message that the Pope is sending to non-Muslims is simple: drop dead.
'Amateur jihadi hunters' uncover terrorist plot at Queen Victoria Market
Go back to sleep, infidel. Nothing to see here:
A family of "amateur jihadi hunters" have reportedly uncovered a terrorist plot to blow up the Queen Victoria Market in Melbourne. The British family pretended to be willing recruits and sent their findings to the Australian Federal Police and Victoria Police. ..
More on the successful jihadi hunters at International Business Times
"I will do everything possible so that the barbed wire at the borders of Ceuta and Mellila with Morocco are removed (…) it is a priority", said Interior Minister Fernando Grande-Marlaska to radio station COPE.
Spain is perhaps trying to dispute with Germany the title of the most migrant-friendly country; the statement made by the Interior Minister comes after the Spanish offer to accept the Aquarius migrants rejected by Italy's new government, and also to give them a monthly welfare payment of 495 euros coupled with free healthcare.
DELINGPOLE: SHOCK! ANTARCTICA STILL DOING JUST GREAT
More videos below the fold….