Italy's Salvini Jets to Libya, Negotiates Deal to Stop Illegal Migrants at Country's Southern Border
EUSSR's foreign minister Federica Mogherini is calling for member states to put more money into a rescue-Africa trust fund. Meanwhile, the European Parliament's Civil Liberties Committee voted to punish Hungary for its migration policies. (GoV)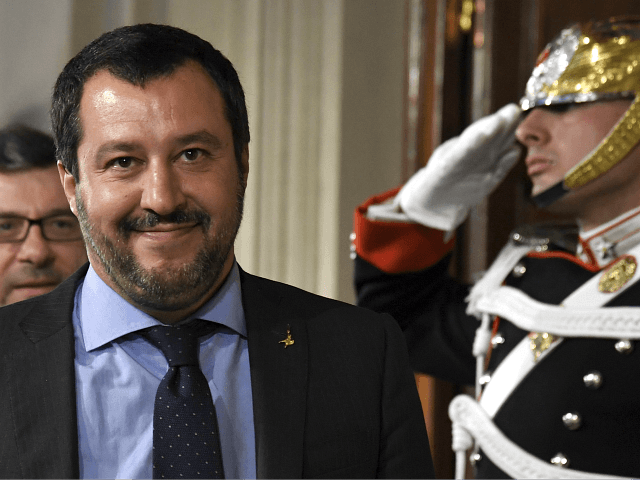 Italy's new anti-establishment Deputy Prime Minister Matteo Salvini jetted to Libya to strike a deal with the UN-backed government to combat people-smugglers and illegal immigration Monday.
Salvini, who leads the Lega party which forms one half of Italy's new populist coalition government and acts as its minister of the interior, shared the details of his visit on his Facebook page, which he uses to reach millions of supporters directly.
"I am proud to have chosen Libya as the first official overseas visit as the Deputy Prime Minister of Italy… to confront the whole problem of undercover illegal immigration from Libya to Italy," Salvini declared.
Erdogan's success 'meant for all Muslims'
Of course. A win for Muslims only. Nothing  for the kuffar. What were you thinking?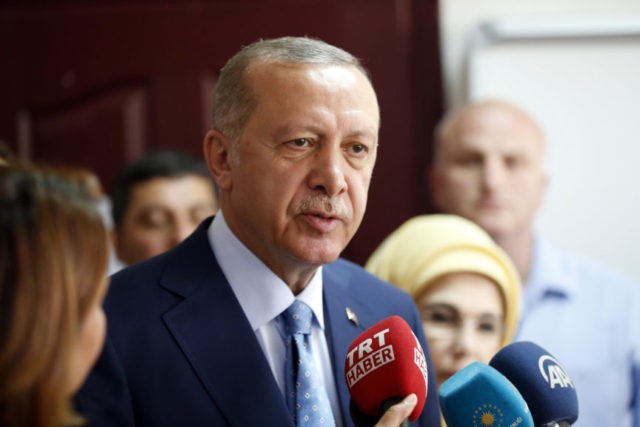 Millions of anti-Erdoğan Turks are now terrified of the prospect of further torment under an Islamist-nationalist coalition show run by a president with effectively no checks and balances.
Christianity is on the brink of extinction in Nigeria, Leaders warn
Nigerian Christian leaders have warned that if the current rate of massacres continue, with hundreds of believers being killed each month, Africa's most-populous nation is on the brink of decimating its Christian population by 2043.
The warnings echoed as 86 more people were killed by the largely Muslim Fulani herdsmen in attacks on Christian farmers.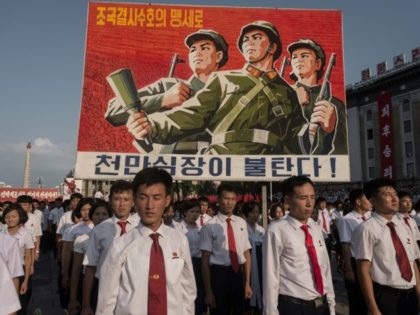 French President Emmanuel "Toy Boy" Macron referred to the resurgence of nationalist sentiment in Europe as "populist leprosy", in a specific reference to the new Italian government. In response, Italian Interior Minister Matteo Salvini described Mr. Macron as "a polite young man who drinks too much champagne", and Labour and Industry Minister Luigi Di Maio said that the real leprosy is European hypocrisy. Meanwhile, Italian Prime Minister Giuseppe Conti said that the EU needs to rip up its existing migrant system.
In other news, Spanish Prime Minister Pedro Sanchez accused Italy of being "anti-European".
ABC: SAUDI ARABIA JUST "CONSERVATIVE', NOT 'MUSLIM'
They've been doing that for ages. Surprised that Andrew Bolt took so long to pick it up:
The ABC reports on Saudi Arabia lifting its ban on women drivers. It is described not as a Muslim country but merely a "conservative" or "deeply conservative" one, even though the ban was driven by religious edicts. But the ABC isn't biased, of course.