Boatloads of Illegal Migrants African Savages Storm Spanish Tourist Beaches and Scatter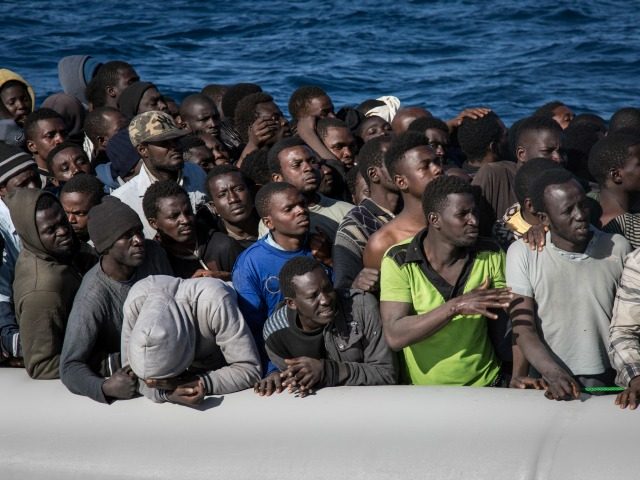 >Pressure on Spain's maritime border is increasing, with videos showing boatloads of illegal migrants crashing into busy tourist beaches circulating online as the country overtakes Italy and Greece as the EU's major weak point.Footage shared by Diario de Cádiz on Twitter shows an entire boatload of migrants landing in the middle of the packed tourist beach of Zahora on Saturday, July 28th, and disgorging onto the sand, before scattering into the interior unregistered and unvetted.Where are the babies & the women?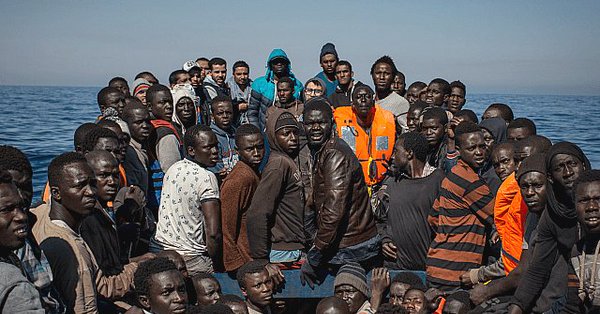 Migrant sea crossings to Europe in 2018 have broken 55,000, with Spain outstripping Italy and Greece as the number one point of arrival for the first time following the installation of a Socialist government in Madrid.
Numbers overall are down from 2017, 2016, and 2015, when German chancellor Angela Merkel's open door invitation to 'refugees' from Syria saw hordes of illegal migrants from a host of different countries surge across Europe's poorly guarded maritime and internal borders.
The measures which have been deployed to bring the external border under control — namely deals with the Islamist government in Turkey and Libya's precariously positioned authorities to stop more boats from departing — do not offer long-term solutions to the migrant crisis, with the EU's security depending largely upon the goodwill of erratic and unstable third countries.
There are significant signs of strain on the Western Mediterranean Route through Greece and, less often, Bulgaria — where the border is patrolled aggressively by both the state and civilian militias — as migrants exploit the Greco-Turkish land border marked by the Evros river.
This border was not included in the multi-billion euro EU-Turkey deal, and migrants who cross it are not included in the UN Migration Agency/International Organization for Migration totals above as, while people-smugglers do generally bring migrants across the Evros by boat, they are not technically sea crossings.
It should be noted that the official figures only include illegal migrants the authorities are able to log, and that EU border states such as Greece and Italy have been accused of failing to register many of the people crossing their frontiers.
The bloc's so-called Dublin regulations only allow EU members to deport illegal migrants coming from elsewhere in the EU to the very first member-state they arrived in, disincentivising border states registering them in the first place.
Indeed, the Dutch government has suggested that some two-thirds of illegal migrants who reach them have not previously been registered — suggesting the true migration figures could be far higher than the IoM numbers suggest.