Because no one dares to question their mental baggage, No one questions the ideology that causes their burning hatred of the infidel.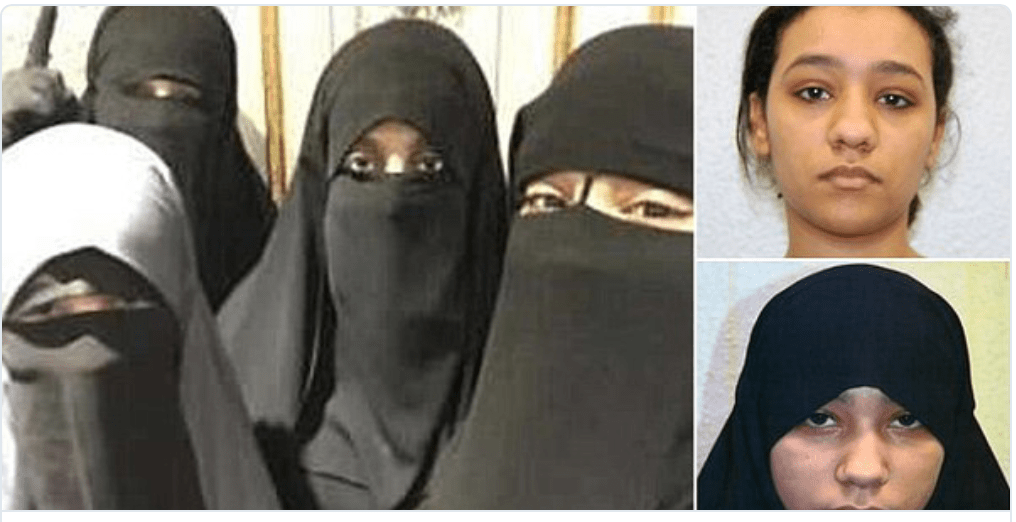 Britain faces growing threat from ISIS women and children returning from Syria and Iraq who experts say are much greater danger than official figures suggest
ISIS women and children 'pose a security threat' to Britain after returning home 
Almost quarter of ISIS was made up of foreign women and children – report says 
The potential for all-female cells said to be 'underestimated' by security services
ISIS brides and their radical children pose a significant threat to Britain, it has been warned, as authorities are accused of underestimating their potential to attack.
A startling new report has revealed 145 women and 50 minors were among the estimated 850 people who travelled from the UK to support IS in Iraq and Syria.
Of the 425 returnees recorded, only two women and four minors were listed.
A report, From Daesh to Diaspora, found 13% of the 41,490 foreign citizens who became affiliated with the terror group in Iraq and Syria between 2013 and 2018 were women – and another 12% were minors.