Bashing the media is nothing new but blaming homeowners whose property has been trashed by gangs is a little rich even by the standards we've come to expect from the victimhood brigade.
Rita Panahi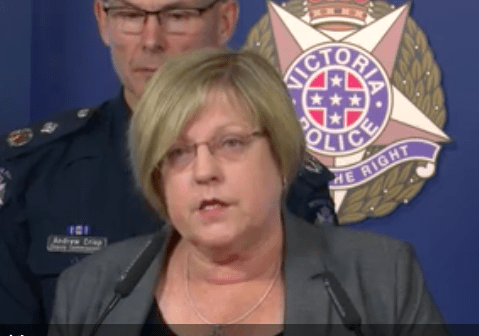 DENIAL, victim blaming and shooting the messenger is not what you want to hear from a community leader but that is precisely what one of Melbourne's leading South Sudanese figures delivered in an extraordinary interview.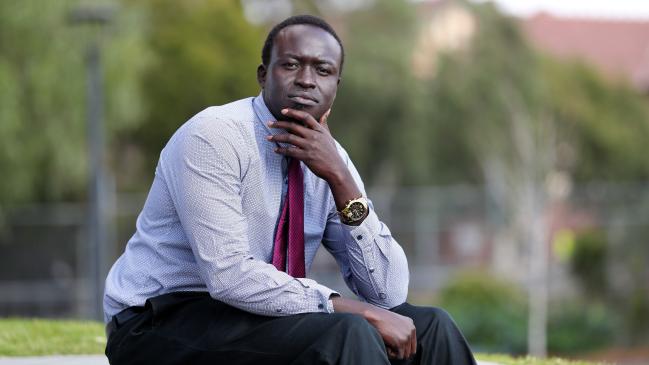 The chairman of the South Sudanese Community Association of Victoria, Ring Mayar, said homeowners shared the blame for their homes being trashed, denied that there was a gang crime problem and appeared to hold the media responsible for much of the malaise afflicting his community.
PM: THERE IS REAL CONCERN ABOUT SUDANESE GANGS
REPEAT OFFENDERS RESPONSIBLE FOR HALF OF VICTORIAN CRIME
TOP COP SAYS VICTORIA NEEDS MORE SOUTH SUDANESE OFFICERS
Bizarrely, Mayar also told The Australian's Richard Ferguson that the South Sudanese community believed that the mainstream media was contravening "the law of this country" by its reporting.
"Stereotypes and discrimination become the forefront of reporting, therefore young people are unsettled in schools, some of them become homeless … this is the ripple effect of unfair reporting," he said. "The overwhelming feeling of the community is that the mainstream media is not really following the law of this country. That's how we feel about it."
Bashing the media is nothing new but blaming homeowners whose property has been trashed by gangs is a little rich even by the standards we've come to expect from the victimhood brigade.
"The responsibility does not fall squarely on those young people. Even the owners of those houses share their burden as well," Mayar said. "What are the contracts in place, if I may ask the house owners, and how are they leasing these houses to the young people who may come with unruly behaviour? Are they aware that when they rent houses to those kids, and there are so many of them, that there'll be problems?"
Is Mayar suggesting homeowners engage in racial profiling and deny rentals on the basis of people's race? That is rightly against the law and would attract all manner of censure and legal consequences.
Of course the reality is that those intending to rent homes for wild parties are not honest with the homeowner or agent when they make a booking.
In recent months we've seen a number of homes rented via short-term accommodation sites trashed by "youths of African appearance".
The properties ranged from modest dwellings to multimillion-dollar properties in the leafy inner suburbs; houses in Altona, Werribee, North Melbourne, Footscray, Malvern East and Hawthorn East are among those extensively damaged.
"Kelly", who watched as her Footscray property was trashed when about 100 youths smashed windows, walls and doors, rented the Ryan St house through Booking.com. She believed a small group of South Australians visiting Melbourne were renting her property. "They checked in and said five people were going to stay. Everything seemed normal," Kelly said.
But after the mayhem it was men from Wollert, Point Cook and Deer Park who were charged with criminal damage.
Not surprisingly, those who plan to use a poor shmuck's home for unlawful purposes, including smashing belongings for laughs, are not upfront about their intentions. That is the sort of detail that Mayar, as the head of a peak Victorian body which regularly liaises with Victoria Police, should be across.
EARLIER this month a Hawthorn East home sustained up to $300,000 of damage after about 40 to 50 youths of African appearance went on a rampage. Two people were also allegedly assaulted. That property was listed with Airbnb.
There may be money to be made by listing your property on such sites but there are also significant risks. But to victim blame homeowners who have done nothing wrong is obtuse and does nothing to encourage understanding in the wider community. Thugs who feel entitled to damage other people's property should be condemned in the strongest terms by community leaders. By even partly blaming the property owners and the media does nothing to address the key issue of "youths of African appearance" being overrepresented in crime statistics.
In 2016, one in seven Sudanese-born Victorians aged 10 to 24 was charged with a crime.
Those born in Sudan make up 0.11 per cent of the Victorian population but are responsible for 8.6 per cent of aggravated burglaries and make up 1 per cent of all criminal offenders, according to Crime Statistics Agency data released in December 2017.
That means they're close to 10 times more likely to offend than the general population.
"We've seen Sudanese youth become involved in aggravated burglaries," Andrew Crisp, Victoria Police's Deputy Commissioner said earlier this year.
"A lot of the time it's to steal keys, so they can steal cars to commit further crimes. It has become the crime of choice for this particular group."
The Prime Minister reiterated this week what Home Affairs Minister Peter Dutton has said about some Melburnians being fearful of going out at night due to gang violence. "There is real concern about Sudanese gangs … you'd have to be walking around with your hands over your ears in Melbourne not to hear it," Malcolm Turnbull said on 3AW.
Of course the bad apples are the minority of the Sudanese community; there's no doubt there are far more individuals doing the right thing and contributing positively to Australia.
Community leaders must hold up positive examples instead of trying to rationalise or excuse the criminality of those who refuse to respect our laws and assimilate.
Blaming the media for reporting the lawlessness will achieve nothing other than soothing the reality deniers of the Left.