Germany Enforces Sharia Blasphemy Laws 
Germany's interior minister's offer to resign over Muslim migrants could topple Merkel's coalition
Update:
Merkels government on brink of collapse over "migrant crisis"
The governments of Poland ,Hungary and Czech Republic are denying the information spread by Angela Merkel based on the claim that the three countries are among the states that have accepted to take migrants from Germany following the most recent European Council Summit.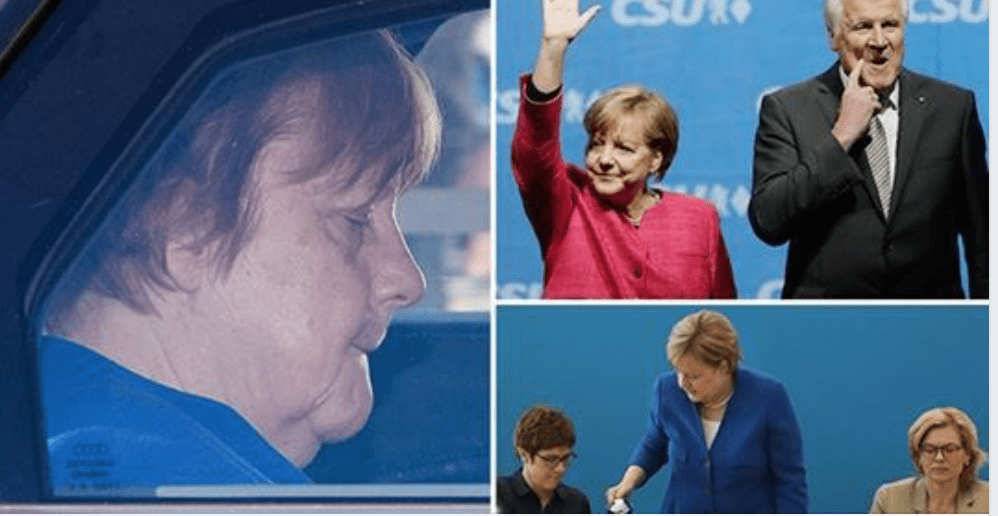 Germany's interior minister Horst Seehofer has offered his resignation to Angela Merkel over the government's policy on the indiscriminate welcome of Muslim migrants.
Seehofer, a member of the conservative Bavarian Christian Social Union (CSU), has also offered to resign from the leadership of the CSU. If his resignation is accepted, the CSU could forward a new candidate, or it could withdraw from Merkel's coalition altogether, causing Merkel to lose a majority, thus forcing a collapse.
Propaganda against the 'Religion of Peace': The blatant Islamophobia in contemporary cinema
Islam has nothing to do with Islam & terror in the name of Islam is an invention of Islamophobes who peddle Zionist conspiracy theories, or something….
By Hameeda Syed
… The message was to simply showcase the ruthlessness of one of the masterminds behind the supposed 9/11 attack, the Mumbai attack and the beheading of American journalist Daniel Pearl. (What's interesting to note is that there are many conspiracy theories that 9/11 was an inside job, yet it's still considered as part of the narrative of Omar's life.) ..
Robert Spencer video: Muslim spokesman admits the real cause of "Islamophobia"
In this new video, I discuss recent remarks by Muslim spokesman Corey Saylor, in which Saylor revealed that he knows that some people have negative views of Islam not because of "Islamophobic propaganda," but because of the activities of jihad terror groups.
The Plot to Flood Europe with 200 Million Africans
Over the next thirty years the population of Africa will double in size leading to an unprecedented global movement of people who will overwhelmingly head north towards Europe. This migration crisis, often referred to as the Great Replacement, threatens the very existence of the European people. However, leading politicians in Europe are conspiring to aid this migrant stream and are plotting the demise of Western civilisation itself.