Powder Keg Paris: As a devastating report reveals 300,000 illegal migrants are living in one French suburb…
….this is a parallel state — a state within a state, with its own rules and religious courts — where allegiance to Islam comes ahead of fealty to France.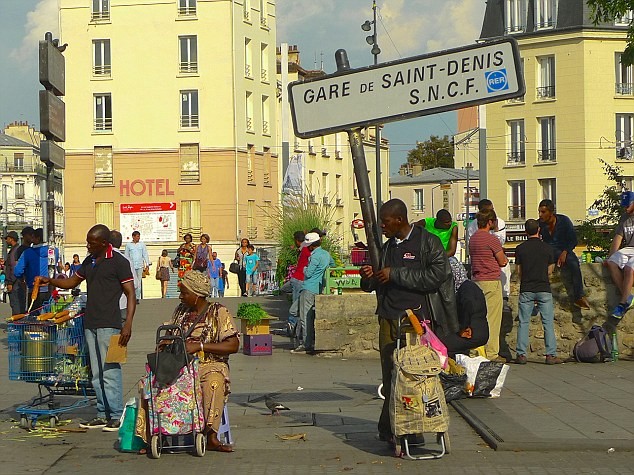 Andrew Malone ventured into the Paris suburb of Saint-Denis for a week
The neighbourhood is home to as many as 300,000 illegal immigrants
Many rely on crime or the 'black economy' to get by and live in poverty 
He found rule of French law, equality, religious freedom, was lost in the suburb
There are more mosques there than anywhere else and 35 known jihadis 
These numbers are just laughable. They pull them like rabbits out of a hat.

Ex-PM FOR SALE
Saudis buy former UK Prime Minister Tony Blair for $12,000,000 
Shameless. Utterly corrupt. Read the whole thing below the fold.
Muslim migrant sexually assaults 13 German women because 'nobody told him it was wrong': These woman were 'uncovered meat' – veil-less, burka-less, out and about with no male guardian. According to Islamic teachings, he is well within his rights.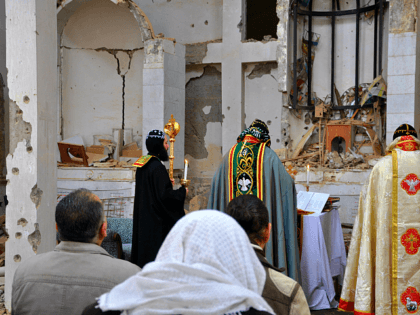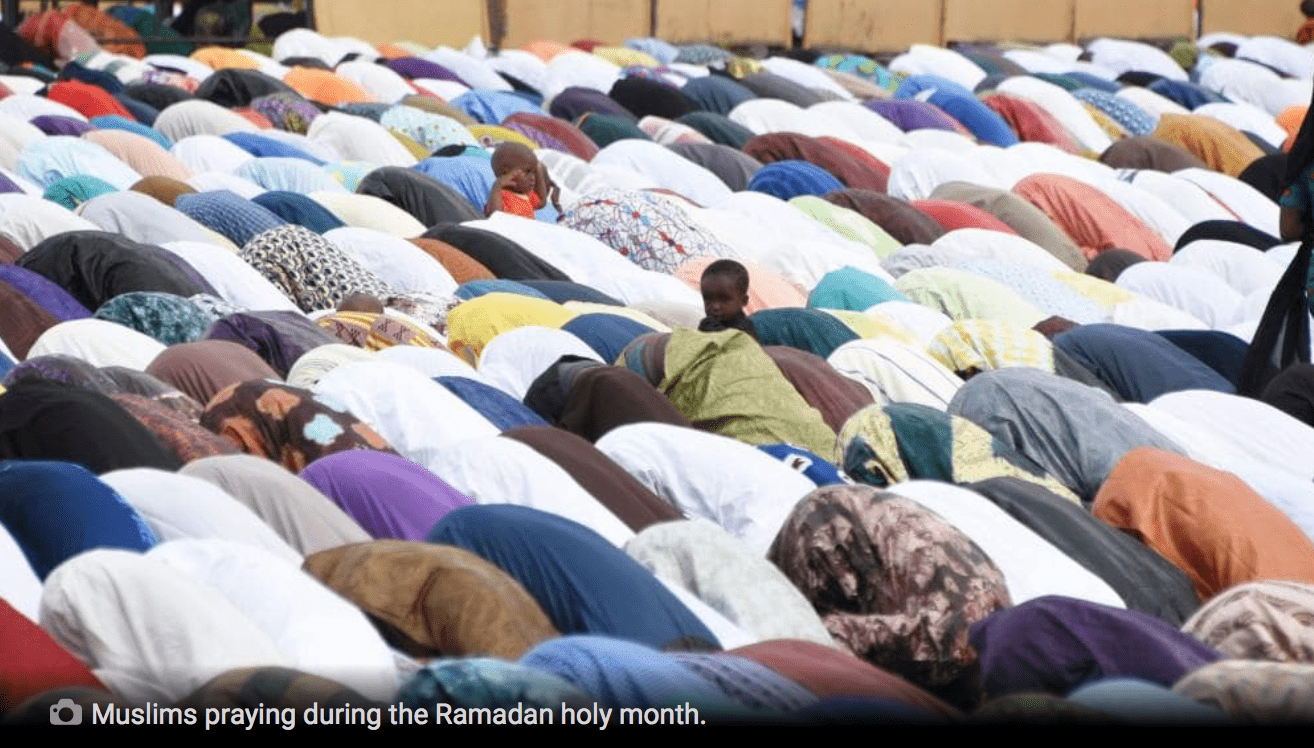 Not a single Christian was among the 1,112 Syrian refugees resettled in the UK in the first three months of this year, the Home Office has admitted.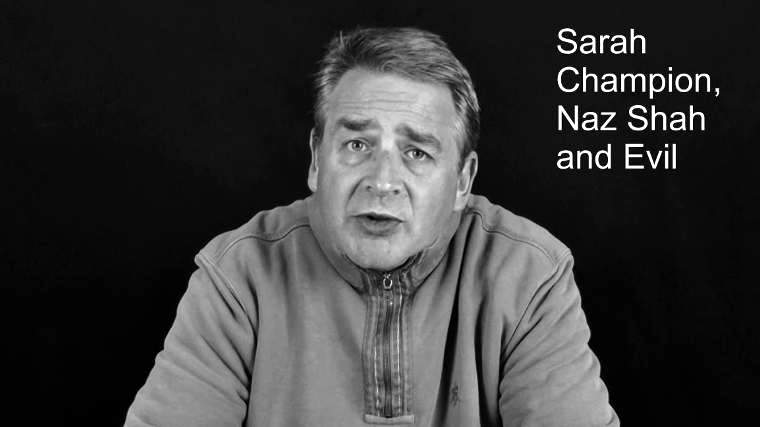 Islam on a winning streak:
UK:  Naz Shah got Sarah Champion's job. Think about that for a minute, then ask if you can vote for a party that replaced a woman who objected to rape gangs, with a woman who thinks victims should shut up for the good of diversity. This is Labour.
Ms Shah took her political oath of office on the Koran, in the usual manner of English-hating Muslim members of Britain's government, and was most upset about Sarah Champion noticing the gang-rapists were mainly Pakistani gang-rapists, and described her views as incendiary and irresponsible.
Saudis buy former UK Prime Minister Tony Blair for $12,000,000
In 2016, former British Prime Minister Tony Blair said that "many millions" of Muslims held a viewpoint that is "fundamentally incompatible with the modern world." Now the Saudis have reportedly paid Blair's organization, the Institute for Global Change, $12,000,000 — after sending out a message to the world that it was pursuing modernization.
Despite the millions being given to Blair's organization for what is actually little more than a public relations gig, this deal is being called "not for profit." Blair's website does not even mention the deal. It does, however, praise Crown Prince Mohammed bin Salman, and as Islamization advances in the UK, Blair's site also states…
Britain should learn from Saudi Arabia and how it has demonstrated a clear commitment to tackling the politicization of Islam to inform policy-making.
Saudi Arabia continues to be a big global promoter of Wahhabi ideology, and remains true to its Salafist origins. As the world celebrated the Saudi edict to allow women to drive, activists said that Saudi Arabia's delarations about reform and lifting the driving ban were really a "cover" that "whitewashes the jailing of Saudi Arabia's real reformers." Indeed, just weeks before the driving ban was lifted, "leading figures" in the Saudi women's rights movement were rounded up and jailed. Amnesty International called it an "extremely worrying development for [Saudi] women human rights defenders." The Saudi system treats women as inferiors; women must get the permission of male relatives to make decisions in their lives. Tony Blair has been brought on to sugar-coat the Sharia abuses of Saudi Arabia.
"Tony Blair advises the Saudi government in £9 million deal with his 'institute for global change,'" by Bridie Pearson-Jones, Daily Mail, July 21, 2018:
Tony Blair is using his 'institute for global change' to advise to quietly Saudi government's modernisation programme in a multi-million pound deal.
The former Labour Prime Minister is helping the Saudi Prince under a £9million deal on a 'not for profit' basis.
The institute was paid £7.6million in January for the work in the Middle East but they have so far received more than £9million ($12million) for the work, the Sunday Telegraph reported.
Blair's website does not mention the deal, but does has article's praising Crown Prince Mohammed bin Salman.
In an article discussing the Prince's trip to the UK, the website says: 'As part of his broad, sweeping and ambitious plans to revolutionize Saudi Arabia, economically, socially and religiously, the Crown Prince has demonstrated a level of conviction, clarity and coherence in identifying and understanding the nature of Islamist extremism that Western policymakers should seek to learn from.
'Britain should learn from Saudi Arabia and how it has demonstrated a clear commitment to tackling the politicization of Islam to inform policymaking, with no moral ambiguity in delineating Islam, the faith, from Islamism, a politicised ideology……
"Vogue slammed for ignoring the real Saudi women driving change", Alaraby, June 1, 2018:
Saudi women have taken to social media platforms to slam Vogue Arabia after it featured a glamorous Saudi princess on its cover this month, while the real women "driving change" in the kingdom are being jailed.
Princess Hayfa bint Abdullah al-Saud – daughter of late King Abdullah – appears on the cover of June's edition of the fashion magazine, clad in white, wearing leather gloves and high-heels, perched in the driver's seat of a car overlooking a desert landscape.
It comes as the kingdom prepares to lift a years' long ban on women driving on 24 June, and the cover story is said to be a tribute to the reform drive launched by Saudi Arabia's powerful Crown Prince Mohammed bin Salman.
Activists said the cover whitewashes the jailing of Saudi Arabia's real reformers.
Saudi women expressed outrage on Twitter by changing the Princess Hayfa Vogue cover with the images of women activists imprisoned during Mohammed bin Salman's clampdown.
Eman al-Nafjan was arrested at the end of May with six other activists known particularly for their work against a driving ban on women in the country.
The advocates – who include leading figures in Saudi Arabia's women's rights movement such as Lujain al-Hathlol and Aziza al-Yusuf – were arrested on a bizarre list of charges, including "transgressing national and religious principles" and working with "foreign entities".
The detentions comes just weeks before a driving ban on women is set to be lifted.
Saudi Arabia has described the activists as "traitors" with Amnesty International condemning the rhetoric as a "chilling smear campaign"…..
More on Paris/Saint Denis:
300,000 Illegal Immigrants Mohammedan Savages in Islamic Colony Saint-Denis
If a massive foreign army of 300,000, allied with other large armies throughout the country and bent not merely on conquest but on cultural eradication, had amassed 6 miles from the Eiffel Tower, would France prepare to defend itself from the threat? Apparently not, because this is happening now, with no significant response. The Islamized Saint-Denis section of Paris is infested with an estimated 300,000 illegal immigrants,
many of whom rely on crime or the 'black economy' to make money. …
Not only that, according to French parliamentarians in a new report that's causing much anguish across the nation, as many as 420,000 legal residents here are living 'below the official poverty line'.
They live in Europe, but they are not Europeans.
There are an estimated 135 different nationalities in Saint-Denis, most extremely poor, including an estimated 600,000 Muslims from North African or sub-Saharan African backgrounds.
At this point, pretending that there will be any significant assimilation, other than Europeans being assimilated into the Third World, would be preposterous.
[T]his is a parallel state — a state within a state, with its own rules and religious courts — where allegiance to Islam comes ahead of fealty to France. …
People [buy and sell] drugs openly. What law there is takes place inside Sharia courts, where Islamic leaders dispense the same forms of justice practised in the countries from which many here fled.
What about the French police?
Police have reportedly admitted the area is a 'no-go' zone, and will only drive through the areas armed and four to a vehicle.
This time American and British troops will not be coming to the rescue.
In the short term, this Muslim colony will serve as a launch pad for terror attacks.
There are around 350 known jihadists living in Saint-Denis, while 1,700 are believed to have returned to France after fighting for [the Islamic State] in Syria, with 15,000 terrorism suspects in France.
In Saint-Denis itself, there is a record number of mosques — 160 official ones, and many more unofficial — compared with 117 Catholic churches and 60 Protestant. Yet it is the unauthorised mosques — set up in basements and garages — that the authorities fear the most.
In the long term, it will continue to serve as a beach head for the Islamic conquest that Charles Martel managed to stall for 1,300 years.
Already many Jews have fled for their lives. Female genital mutilation is rampant. Women wear headscarves for their safety. Non-Muslims are regarded as so unclean that the new denizens of Saint-Denis refuse to shake hands with them.
This will not end well.