WTF is this White Helmet saving all about?
The 'white helmets' are not "Rescue Workers". They are al Qaeda's Public Relations Squad who have been party to multiple atrocities. They are funded by various countries who have been illegally engaged in attempts to overthrow the Syrian Government.
Update:
The UK is to offer asylum to members of western-backed White Helmets group, that operates in Jihadists-held areas in Syria. The move has prompted dire warnings about who exactly Britain might be admitting. (BCF)
Israel Evacuates 800 of Syria's White Helmets and Their Families to Jordan: Israel transported hundreds of Syrian civil defense workers and their families to Jordan as part of a "humanitarian effort" that came at the request of the West. 
What we do know is that they are hardcore sunni Muslims who fought a dirty war against the ruling Alewites under Bashar al-Assad.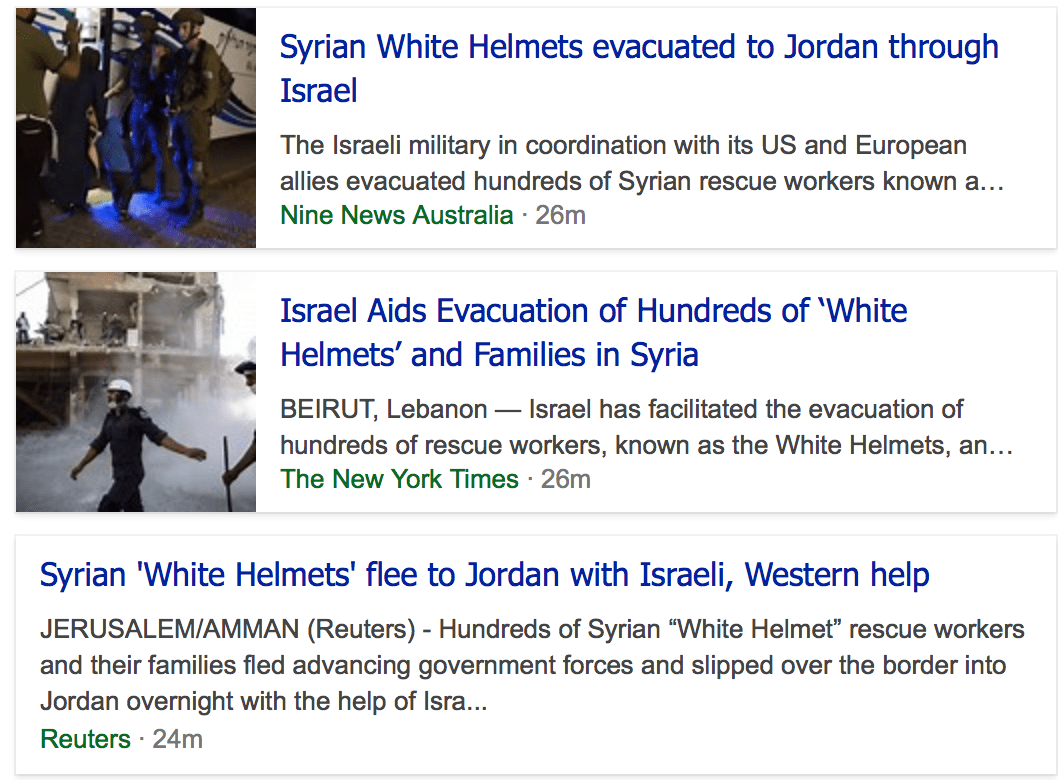 Moonlight rescue of Syria's White Helmets offers 'ray of hope'
Hannah Lucinda Smith, Istanbul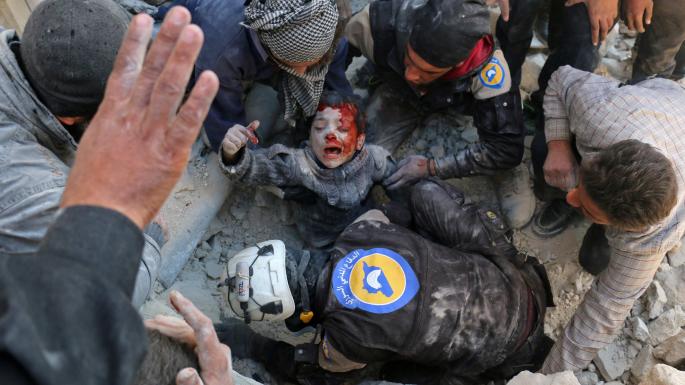 Hundreds of White Helmets volunteers have been rescued from Syria in a British-brokered moonlight evacuation through Israel and Jordan.
The operation, in the early hours of yesterday, was the culmination of two weeks of frenzied negotiation and lobbying between the governments of the UK, Germany and Canada and the Jordanian and Israeli militaries. Some 422 people, including women and children, crossed from Syria into the Israeli-controlled Golan Heights before travelling on into Jordan — an almost unprecedented display of military and diplomatic co-operation between Israel and an Arab state.
In many cases these so-called 'white helmets' turned out to be murderous jihadists
The White Helmets have been painted as heroes. Tales of their risky, life-saving operations have often garnered press. There was even discussion about whether they should be given a Nobel Peace Prize for their efforts. Yet their reputation has been tarnished by repeated stories that it is all a ruse. Accusations of staged rescues reached the United States along with claims from citizens in places like Aleppo. They insist that the White Helmets are nothing more than a branch of al-Qaeda known as the Nusra Front.
In other news:
Macron aide probed after caught on video beating protester
A scandal is brewing in France after a presidential aide was caught on camera beating protesters, apparently aided by the police.
Prosecutors investigate French president's security officer after he's filmed hitting and stomping a demonstrator.