Chairing EU Presidency, Austria Says European Soldiers Should Secure Continent's Borders
Shouldn't they learn how to shoot first? Just kidding….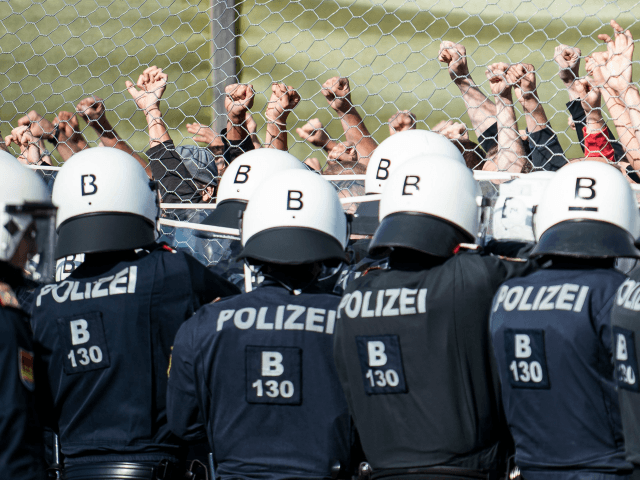 Newly chairing the EU's six-month rotating presidency, Austria has called for European defence ministers to send soldiers to secure the continent's borders and repel illegal immigrants.
At a closed-door meeting with his counterparts from other EU nations, defence minister Mario Kunasek argued the bloc should adopt the "proven" frontier protection mode used by Austria, which sees military units and police officers guard the border.
Speaking after the gathering in Vienna, the Freedom Party (FPÖ) minister said that "positive discussion" had taken place regarding the proposal, telling journalists "We have got to protect our borders effectively," according to Reuters.
The defence minister's proposal comes after Austria's conservative-populist coalition government staged war games featuring helicopters and hundreds of police units and soldiers earlier in the summer which simulated the arrival of hundreds of migrants heading from the Balkans towards Western Europe.
Mass Migration Activists Warn Croatian Police to Stop Protecting Border
While Kunasek stressed his vision would see the military under police control, a number of EU government representatives reportedly expressed concern at the idea of soldiers protecting against illegal immigration, including German defence minister Ursula von der Leyen, who told reporters her country has "a very clear separation in the constitution", adding: "Border protection is a police matter and that is the task of Frontex."
In June, just over a week before Austria had announced it would carry out rehearsals with police and military, Angela Merkel had demanded EU nations hand over total control of their external frontiers to Frontex, Brussels' border and coastguard agency.
Taking over the rotating presidency earlier this summer, Austrian Chancellor Sebastian Kurz said the role carried "a great responsibility" as he pledged that wresting control of the bloc's borders would be a priority.
Next May's European Parliament elections have loomed large in debate over the future of the bloc's stance towards mass immigration from the third world this week, as French President Emmanuel Macron promised to wage war on nationalism, as he revealed plans to mould Europe into a liberal superstate revolving around "human rights" and the concept's NGO backers.
With Hungary and Italy stating Tuesday that they are set to form an anti-mass migration front against globalism ahead of EU elections, the globalist former investment banker declared himself the "chief adversary" of Europeans who seek to close the border and preserve their continent's history and traditions.