Fake News Media Perv's:
Londonistans LatestTerror Attack a 'Reckoning' for Mean Tweets and Online Comments
Yep, we made them do it. Its our fault that Mohammedans hate us. Lets be nicer to them and all will be well…..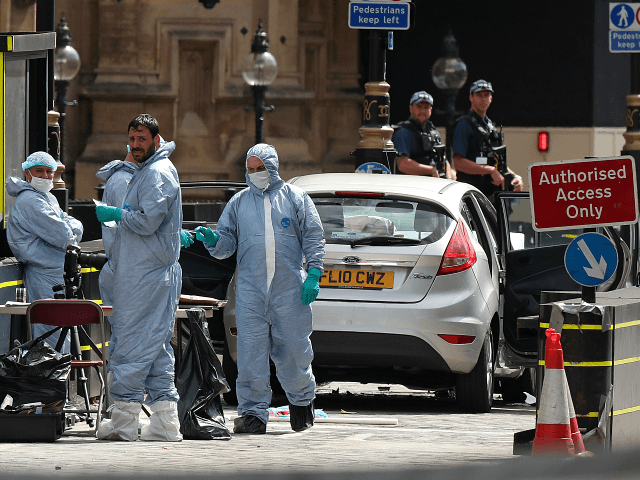 Elements of the mainstream left in Britain have responded to an apparent terror attack outside Parliament, in which several people were hurt and one woman hospitalised with "serious" injuries, by suggesting it was a "reckoning" for people being mean online.
Sean O'Grady, Deputy Managing Editor of The Independent — the former newspaper now part-owned by Saudi interests — offered this assessment in an article titled 'If the Westminster car crash turns out to be a terrorist attack, this is what we should bear in mind'.
"The 'debate' about anti-Semitism, about the burqa and niqab, the hateful tone of so much that goes on in social media, the talk of traitors and treason, enemies of the people. If you want to see what racial or religious hatred looks like, you need not infiltrate some terror cell; just take a look at the comments left below the line on popular news websites, or surf around Twitter," he opines — appearing to compare online critics of Corbyn's Labour, Islamic face veils, and anti-Brexit campaigners to jihadist demagogues.
"Sooner or later there was going to be a reckoning, a tangible act in response to the goading and climate of fear we seem to have generated in our peaceful land," he continues, apparently justifying an apparent terror attack as a natural reaction to people voicing their opinions on social media and online comments.

Parliament crash is awful, this is why making fools and absolving mps like Boris Johnson is dangerous, they callous dismissive jovial remarks are dangerous and toxic. People have had enough.
These people are mental patients.  Please do read on….
Update:
In other news:
Trump is very mean to Islamic savages. That's why they have no other choice but to kill us….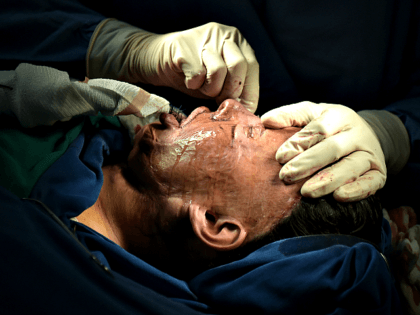 The BBC says we shouldn't question Muslims who wear burkas. I have a few questions….
From the Religion of Peace:
What's next for us Londoners? Complimentary crash helmets? Coats of armour?
Even the bollards on the bridges and around Parliament can't protect anyone, as proven by this morning's terrorist attack. London's bridges used to be a joy to walk over. You would approach them and enjoy the sense of openness and space that they presented to the casual stroller as he or she prepared to walk over them to enjoy the pleasures of the South Bank. And halfway over any of the bridges, one could pause and drink in the sights of the Thames and the majesty of the architecture, both old and new. You wouldn't be squashed against other tourists and commuters and trapped within ugly black bollards as we are today, fighting our way to get past one another. Walking across any of London's bridges is no longer a pleasure; it is a push and shove and a thing to be avoided. Courtesy of Islam.
Nowadays, approaching any Central London bridge is akin to animals in slaughterhouses being led through restrainers to their halal death. The bollards are ugly and are usually congested with cyclists. Getting through them with buggies or luggage is a struggle, and tempers flare. The lesson from today's latest terrorist attack by a Muslim is that we see that the solution is not to place bollards all around a beautiful city; the answer is to get rid of jihadis and jihad sympathizers, recruiters and preachers from the West altogether. Let them go and live their lives however they want in the Middle East or Africa; just keep them away from civilized lands. One life lost is one life too many. One stupid statement in defense of a barbaric ideology is one stupid statement too many. (And I say this as I await Theresa May to come out in defense of someone having "misunderstood a beautiful religion.")
Bollards are not the solution. There are a multitude of streets in Central London where any vehicle, large or small, could cause immense damage and result in the loss of countless lives. Take Soho, for example. On Old Compton Street, the revelers walk on the road as a normal occurrence, holding up the traffic and giving not a jot about any vehicle that is trying to overtake or get past them. The people don't stick to the pavement. All it takes is one man with a van at full speed, and you'd have at least 20 or 30 people dead or seriously wounded. 7 Dials, over by Covent Garden, is the same. There are any number of streets in London onto which a car or a van could mount a pavement and kill pedestrians. Piccadilly Circus is ripe for this, what with all the tourists. A car could mount the pavement and go straight through Leicester Square, because there's nothing stopping it from doing so. The same with Chinatown. And I mention these places because they are the most highly populated but the least protected by these moronic bollards that are protecting no one.
How many bollards can the government reasonably expect to erect? How ugly are they prepared to allow this city to become? The sight of them, to any tourist, isn't inviting. This morning's terrorist attack, and the fact that the man's car was able to get through the bollards, is reason enough for me to insist that they be removed altogether. If people won't be killed on Westminster Bridge, they'll be killed on another street. Bollards are not the answer. Getting rid of the threat is. But that would necessitate a government with a strong enough backbone to do so. Until we find a leader with a backbone and a sense of national pride and a respect and dignity for his people, we are sacrifices on the altar of Islam.
Update:
Tim Blair:
In 2014,  Islamic State spokeswad Abu Mohammad al-Adnani issued a multi-point improvisational murder plan to his robotic followers:
If you are not able to find an IED or a bullet, then single out the disbelieving American, Frenchman or any of their allies. Smash his head with a rock or slaughter him with a knife or run him over with your car or throw him down from a high place or choke him or poison him.
The attack in Westminster is suspected of being the latest terrorist killing attempt using a vehicle:
Dramatic footage shows the silver Ford Fiesta hurtling across lanes outside the Houses of Parliament before ploughing into several cyclists.
The handcuffed driver, in his 20s and believed to be from the Midlands, was led away by armed cops after people were left injured in the "very sinister" smash at around 7.40am.
Witnesses described the terror of seeing the car "driving towards Parliament at speed" before hearing a "loud bang".
One female victim of the attack is said to be in a serious but not life-threatening condition. Two men also received medical treatment. As for the alleged attacker:
Cops said he is "not cooperating" as they try to establish the motive behind the attack.
Assistant Commissioner Neil Basu said in a police press conference: "It appears to be a deliberate act. We are treating it as a terrorist incident.
"At this early stage of the investigation no other suspects at the scene have been identified or reported to police."
Many will be astonished that the driver managed to reach an estimated 50mph in central London. Even more so at the wheel of a low-powered Ford Fiesta.
That velocity, in that car, in that city would usually require an air drop – minus the parachute.
UPDATE. British PM Theresa May's office reveals 13 Islamic terror plots have been solved since March 2017 while 676 live terror investigationscontinue.