PHILOSOPHY ACADEMIC DOES WHAT HE CONDEMNS
Sad to hear this from an associate professor of philosophy at Deakin University, Martin Sharp:
Andrew Bolt has made a habit of talking of "Left fascists". But fascism historically was a regime of the Far Right.
Really? Hitler led the National Socialist German Workers' Party and Mussolini was editor of Italy's national socialist newspaper, Avanti.
Hitler in 1927: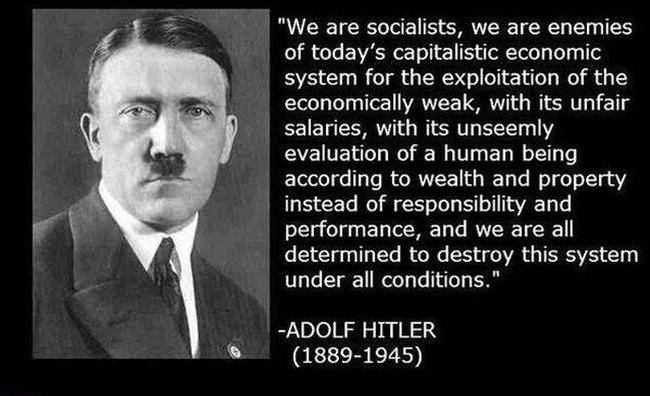 We are socialists. We are the enemies of today's capitalist system of exploitation … and we are determined to destroy this system under all conditions.
Socialists splutter that Hitler and Mussolini didn't represent their socialism, which is of the cuddly kind embraced by, er, Lenin? Or they say these tyrants perverted it, or changed their mind.
But the point is that both did what many socialists still do – treat individuals as mere representatives of collectives, and make their individuality second to the great collective goal. The individual is sacrificed to the International, to the Fatherland, to the Dictatorship of the Proletariat, or, now, to the planet.
Yes, these various sects do fight among themselves, but sibling rivalries are always the most bitter.
Hitler, Stalin – same MO, and same bloody results. They just had different names for their gods.
So I'd have expected a more nuanced and less ahistorical analysis from an academic. And less projection:
One final feature of a fascist (although, again, not she or he alone) is their feeling licensed to use language with scant regard for consistency, clarity or accuracy.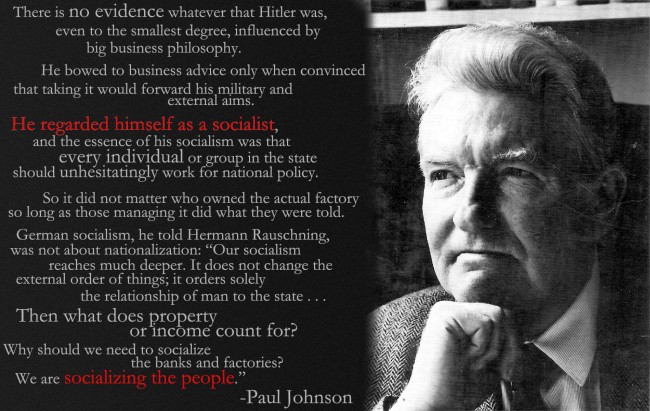 To be a socialist is to submit the I to the thou; socialism is sacrificing the individual to the whole.