Trump hits Google for skewing results against him, Google denies — but evidence shows Trump is right
Robert Spencer
President Trump is, not surprisingly, getting a lot of flak for this. CNN, as objective as ever, has a risible article entitled, "Debunking Donald Trump's latest conspiracy theory on Google." In it, Chris Cillizza complains about the original article revealing Google's search bias against Trump because in it, "every major mainstream media outlet in the country — from CNN to The New York Times to The Washington Post to Bloomberg is cast as left-leaning."
Uh, yeah, Chris, because they are.
More below the fold.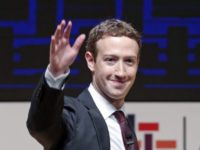 Google, Facebook, Twitter 'Have It RIGGED'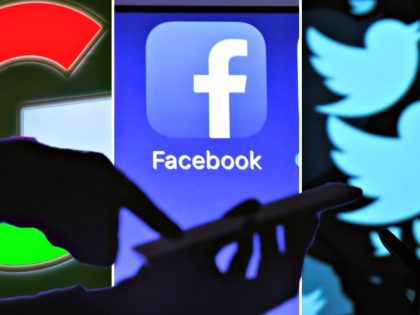 "I think what Google and what others are doing – if you look at what is going on with Twitter and if you look at what's going on in Facebook, they better be careful, because you can't do that to people," Trump said. "You can't do it."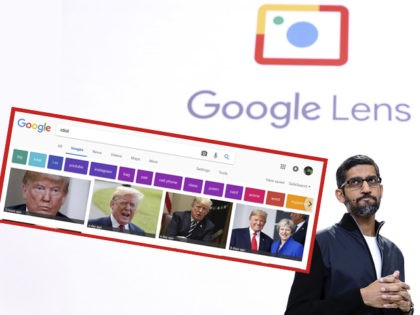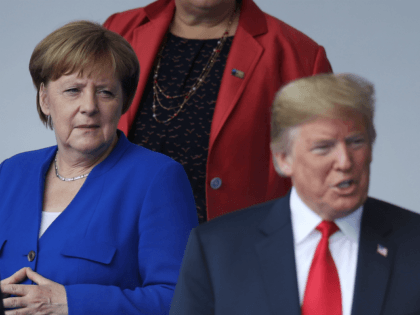 Israeli Officials Hail Trump Move To Cut Aid To Palestinian Refugees
Pakistan to press UN, OIC for international restrictions on speech in line with Islamic blasphemy laws
"We need a similar policy for this matter so that people do not repeatedly hurt our sentiments."
What group has any protection against those who hurt their sentiments? No group. But Islamic law forbids criticism of Islam, and Pakistan is intent upon forcing that aspect of Sharia upon the rest of the world.
"Muslim countries have failed to tackle matter of blasphemous content, says PM Khan in Senate," Dawn, August 27, 2018:
Prime Minister Imran Khan on Monday said that the absence of an international policy against the generation of blasphemous content is a "collective failure" on part of the Muslim countries.
Companies are still trusting the Southern Poverty Law Center. I've started an Indiegogo page now to finance a suit against the Southern Poverty Law Center. Will the SPLC pressure Indiegogo to drop a page critical of the SPLC? We shall see. My latest in PJ Media:
Robert Spencer, continued:
Anyway, on July 26, 2017, I posted this at Jihad Watch: "Google bows to Muslim pressure, changes search results to conceal criticism of Islam and jihad." In it, I recounted Texas imam Omar Suleiman's successful effort to compel Google to drop search results about Islam-related terms and topics that reflected negatively upon Islam. Turkey's Anadolu Agency reported happily: "Google's first page results for searches of terms such as 'jihad', 'shariah' and 'taqiyya' now return mostly reputable explanations of the Islamic concepts. Taqiyya, which describes the circumstances under which a Muslim can conceal their belief in the face of persecution, is the sole term to feature a questionable website on the first page of results."
"Reputable": i.e., acceptable under the Sharia prohibition on criticism of Islam. "Questionable website": i.e., one that tells hard truths about Islam and jihad.
So this has been going on for quite some time, as it is virtually certain that Google wasn't skewering the results only about Islam and jihad in July 2017. Only now is it being discovered by the general public. Trump is right to call the social media giants out. Let's hope he can stop them before the make the First Amendment an entirely dead letter.
"Trump: Facebook, Twitter, Google are 'treading on very, very troubled territory and they have to be careful,'" by Ryan Browne, CNBC, August 28, 2018:
President Donald Trump doubled down on threats against Facebook, Twitter and Google Tuesday afternoon, saying the social platforms are "treading on very, very troubled territory and they have to be careful."
"Google has really taken advantage of a lot of people and I think that's a very serious thing and it's a very serious charge," Trump told reporters after a meeting with the president of FIFA. "They better be careful because they can't do that to people."
A Twitter spokesperson, when asked to respond to Trump's comments, pointed to previous statements and congressional testimony denying any form of conservative bias on the platform. A spokesperson for Facebook did not immediately return request for comment.
Trump earlier Tuesday accused Google of altering search results to prioritize negative coverage and left-leaning outlets and warned that the issue "will be addressed."
Trump said in a tweet that the tech giant's search engine had "rigged" news story results to show mostly "bad" stories about him and other conservatives.
"Google search results for 'Trump News' shows only the viewing/reporting of Fake New Media," the president said.
"In other words, they have it RIGGED, for me & others, so that almost all stories & news is BAD. Fake CNN is prominent. Republican/Conservative & Fair Media is shut out."
Trump added: "Illegal? 96% of … results on 'Trump News' are from National Left-Wing Media, very dangerous. Google & others are suppressing voices of Conservatives and hiding information and news that is good. They are controlling what we can & cannot see. This is a very serious situation-will be addressed!"
Around 11 a.m. ET, Trump deleted the original tweets and reposted practically identical language.
"When users type queries into the Google Search bar, our goal is to make sure they receive the most relevant answers in a matter of seconds," a Google spokesperson said in a statement Tuesday.
"Search is not used to set a political agenda and we don't bias our results toward any political ideology. Every year, we issue hundreds of improvements to our algorithms to ensure they surface high-quality content in response to users' queries. We continually work to improve Google Search and we never rank search results to manipulate political sentiment."…