Hussein Obama in 2008: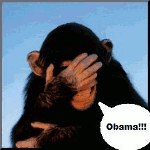 Both Parties 'Have Monkeyed Around With Elections'
Judge dismisses all charges against 3 New Mexico compound jihadis on a technicality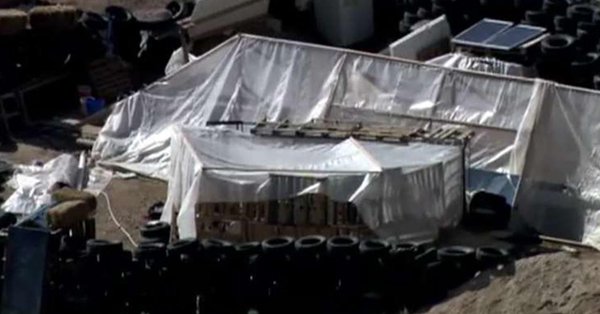 Jihadists in New Mexico sacrificed a child in a ritual.
The terror compound was immediately demolished
Bail was waived
Prosecutors missed a legal filing deadline
And now charges have been dismissed
Judge Emilio Chavez "said it was a very difficult decision to drop the charges but the rule left him with no option."
Have you ever noticed that these technicalities always seem to go in one direction only?
A New Mexico judge dismissed all charges against three suspects tied to a compound where alleged devout Muslims extremists reportedly trained children to be school shooters.
Whatever happened to gun control advocates?
Don't lives matter when men like this are let go?
Something is very fishy with this whole New Mexico situation. It's mind-blowing that a seasoned prosecutor would miss the 10-day period for an evidentiary hearing FOR TERRORISTS. New Mexico has a lot of explaining to do, the American people deserve an answer.
More below the fold…
Pakistan to press UN, OIC for international restrictions on speech in line with Islamic blasphemy laws
What group has any protection against those who hurt their sentiments? No group. But Islamic law forbids criticism of Islam, and Pakistan is intent upon forcing that aspect of Sharia upon the rest of the world.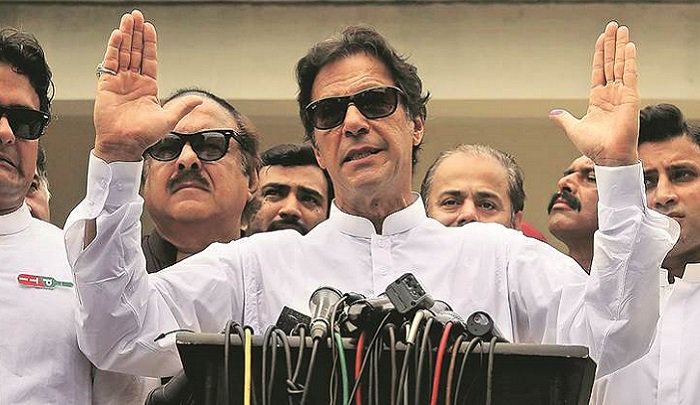 "If a believer demands that I, as a non-believer, observe his taboos in the public domain, he is not asking for my respect but my submission, & that is incompatible with a secular democracy"–Fleming Rose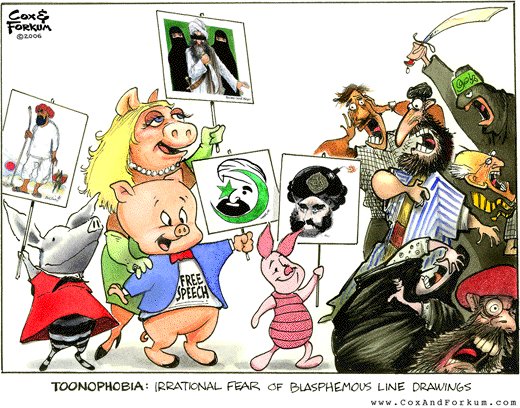 Dutch police detain man suspected of threat to @geertwilderspvv "Physical depictions of God or the Prophet Muhammad, even positive ones, are forbidden in Islam." Participants & supporters of Geert's #MuhammadCartoonContest are NOT muslim, which makes that statement–MOOT.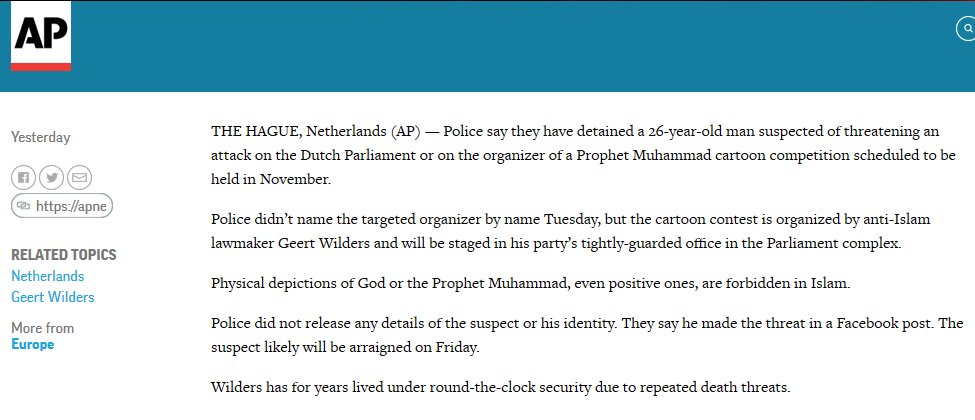 Muslim intake expected to fall as Christians rise
Muslim intake "expected to fall"??   I won't hold my breath….
Chip Le Grand The Australian August 27, 2018
Chip is not the sharpest tool in the shed. Like most leftist scribblers, he sees the world to rose coloured glasses.
Scott Morrison's elevation as Prime Minister is expected to further reduce Muslim immigration, with the former immigration minister a prominent supporter of Australia prioritising Christian refugees ahead of Muslim asylum-seekers.
Figures obtained by The Australian show the percentage of Muslim refugees resettled in Australia in the past four years has halved from 40.5 per cent to 19 per cent of the total humanitarian program, despite Australia accepting three-quarters of its refugees from the overwhelmingly Islamic nations of Iraq, Syria and Afghanistan.
The trend has coincided with immigration officers declining to accept for resettlement asylum-seekers identified as most vulnerable by the UN High Commissioner for Refugees and instead, allocating places according to their own criteria.
Mr Morrison made clear his support for a humanitarian program skewed away from Muslim refugees when, as social services minister, he declared a "very strong case'' could be made for prioritising Christians.
Refugee Council of Australia chief Paul Power said settlement figures provided by the Department of Social Services showed the impact of this bias on Australia's humanitarian program. "Our concern is that the program should be based on need, not on considerations of religion or ethnicity,'' Mr Power said.
"When you look at where the need is and who is in greatest need among groups of refugees, particularly Syrians and Iraqis, it is quite clear that Australia's program is favouring people who are Christian.
"That is not to say those Christians don't need resettlement. It means many others from other faiths, particularly Islam, are being deprioritised.''
In 2013-14, Australia resettled 4442 refugees who identified as Muslim from a total humanitarian intake of almost 10,940. In 2016-2017, the total intake had almost doubled to 20,249 and the number of Muslim refugees had dropped to 3823.
The figures are more stark within the intake of refugees born in Iraq and Syria. In 2016-17, Australia accepted 7394 Iraqis and just more than 6000 Syrians. Of those, only 2 per cent of Iraqis and 14 per cent of Syrians were Muslim. Christians made up 74 per cent of the Iraqi intake and 77 per cent of the Syrian intake.
Although Christian minorities have been heavily persecuted in Syria and Iraq, the UNHCR estimates that Christians make up only 15 per cent of Iraqi refugees and just a tiny percentage of Syrian refugees displaced by the Syrian conflict.
UNHCR sources expressed concern at the shrinking number of places being made available for direct UNHCR referrals.
UNHCR resettlement figures show that Australia accepted more than 1000 refugees in 2014 from both Afghanistan and Syria and almost 600 Syrians referred directly by the UNHCR. So far in 2018, 43 Afghanis, 16 Syrians and a mere four Iraqis have been resettled in Australia through UNHCR referrals.
Figures provided last year to Senate estimates showed that Australia's acceptance of all refugees referred by the UNHCR had dropped from 10,000 in 2012-13 to about 5000 in 2016-2017.
1/ The percentage of Muslim refugees resettled in Australia has halved despite Australia accepting three-quarters of its refugees from the overwhelmingly Islamic nations. Picture: iStock
"Judge dismisses all charges against 3 'extremist Muslim' New Mexico compound suspects,"
by Elizabeth Zwirz, Fox News, August 28, 2018:
A New Mexico judge dismissed all charges against three suspects tied to a compound where alleged Muslim extremists reportedly trained children to be school shooters.
District Judge Emilio Chavez on Wednesday dismissed charges against three of the five defendants, ruling that authorities violated the state's "10-day rule."
Child abuse charges against Lucas Morton, Subhannah Wahhaj and Hujrah Wahhaj were dropped because prosecutors missed the 10-day limit for an evidentiary hearing to establish probable cause.
The charges against fellow defendants, Siraj Ibn Wahhaj and Jany Leveille, remained. The suspects are accused of holding nearly a dozen children at the compound. The remains of a twelfth child were found on the compound.
The suspects were arrested by authorities after an early August raid following a monthslong search investigating the disappearance of Abdul-ghani Wahhaj, a 3-year-boy with severe medical issues who went missing from Georgia in December. Days later, a child's remains were found on the property.
Siraj Ibn Wahhaj was allegedly training children to commit school shootings, according to prosecutors, who later alleged that the juveniles were taught how to use firearms, as well as tactical techniques, in order to kill teachers, law enforcement and other institutions they found corrupt.
Remains located at 'extremist Muslim' compound positively identified as the missing 3-year-old son of one of the suspects; Alicia Acuna reports on if additional charges are coming.
Health officials confirmed earlier this month that the discovered remains were positively identified as the 3-year-old's.
Siraj Ibn Wahhaj, the boy's father, and Leveille were hit with additional charges Friday, adding abuse of a child resulting in the death of a child and conspiracy to commit abuse of a child, Taos County Sheriff Jerry Hogrefe said in a news release.
The judge said it was a very difficult decision to drop the charges but the rule left him with no option. Prosecutors could still seek charges for the three by asking a grand jury to indict them but offered no immediate indication on how they would proceed….