Two Asylum Seekers Arrested, 2,500 Attend Street Protest After Death of German Man
Ignore the murdered Germans, just focus on the "Far-Right!"
Afghans murder another German, media blames victim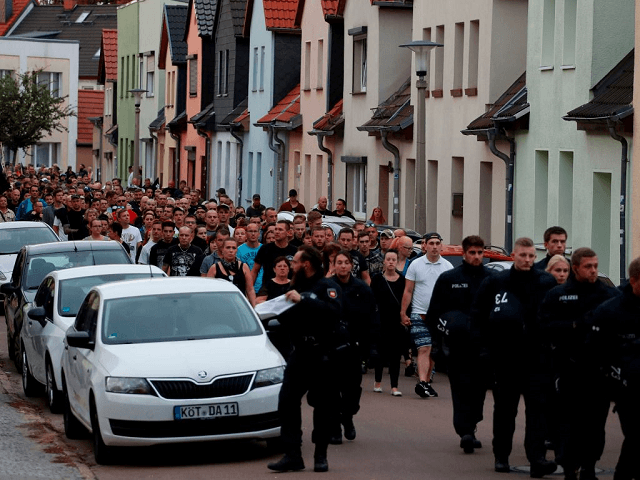 Two Afghan asylum seekers were arrested after a 22-year-old male was beaten to death on Saturday night, the latest fatality in Germany to be followed with a street protest.

The attack on 22-year-old Markus B. occurred on Saturday night in the town of Koethen, eastern Germany, with police saying he had been in the park with his pregnant girlfriend. An argument broke out between him and the pair of Afghans, though investigators are not sure on the specific cause of the conflict, Süddeutsche Zeitung reports.
The situation then escalated with the Afghans pushing Markus B. on to the ground and repeatedly kicking him in the head. Investigators say the 22-year-old German died of heart failure as a result of the attack, after being taken to a nearby hospital, but said the heart failure was not "in direct causal connection with the injuries suffered".
The attack comes only weeks after the brutal, fatal stabbing of Daniel Hillig in the city of Chemnitz that sparked a wave of protests that saw thousands of Germans take to the streets.
Like in Chemnitz, around 2,500 local residents, both families and far-right elements, in Köthen took to the streets on Sunday, silently protesting the murder with various banners and marched to the scene of the attack.
Once there, the crowd chanted slogans including "Wir sind das Volk" or "We are the people" — a slogan made popular in Eastern German protests shortly before the fall of the Berlin wall. Deutsche Welle reports the majority of those demonstrating were not affiliated with the far-right and that the event dispersed peacefully.
Vlad Tepes videos: