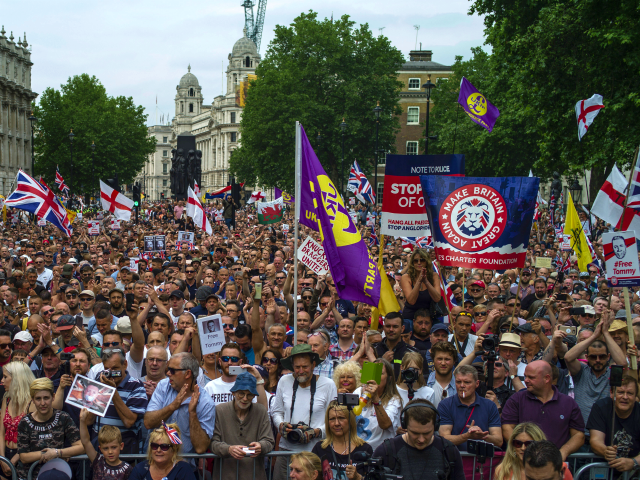 Tommy Robinson believes UKIP can "electrify" the British working class and "cause a political revolution" if they allow him to join and embrace the free speech movement.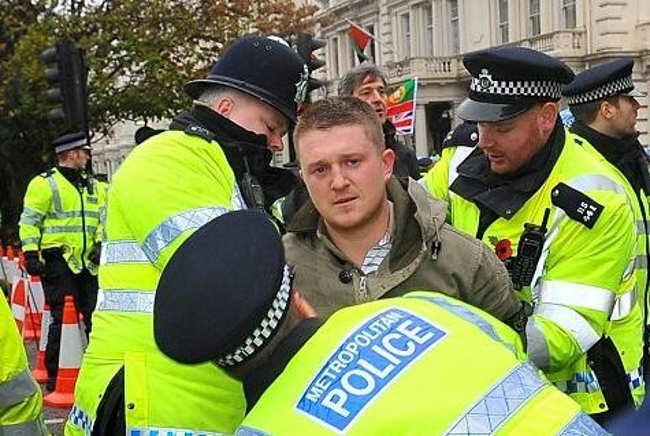 Robinson made the comments in a video — his first since his release from prison after his contempt of court sentence was quashed by the Lord Chief Justice — addressed to the members of UKIP's National Executive Committee (NEC), who decided on Sunday to put the question of whether his joining the party should be considered at its next members' conference.
"UKIP have the opportunity to electrify this country's working class. I've seen people make comments like, 'Oh, if Tommy Robinson joined UKIP, they might lose 2,000 members'," he said."You might gain 20,000. You might cause a political revolution in Britain."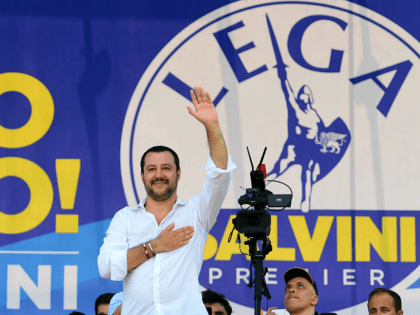 "Populist" is the dumbest word ever invented. Those who use it  are collectivist imbeciles.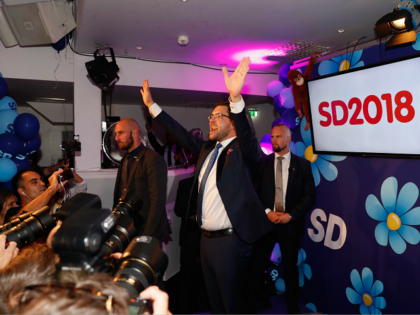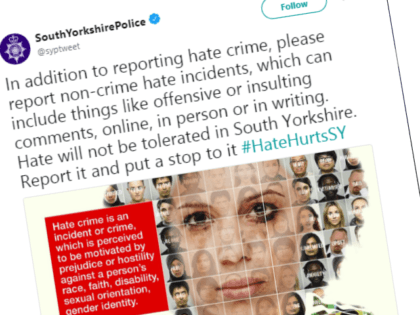 Robert Spencer:
For years I have been calling for a reconfiguration of our global alliances based on the realities of the jihad. Here is one more indication of why this is necessary.
"Erdogan Urges Turkic States To Smash U.S. 'Dollar Monopoly,'" by Nargiz Mammadli, Caspian News, September 8, 2018 
Turkey's President Recep Tayyip Erdogan called on Turkic states to pursue non-dollar transactions in trade, accusing Washington of behaving like "wild wolves," during remarks made at the recent Council of Cooperation of the Turkic-Speaking Countries, also known as the Turkic Council, held in Kyrgyzstan.
"We must take decisive steps to increase and expand our trade and economic cooperation and must understand that the dependence of international trade on the U.S. dollar is an obstacle," Erdogan said on September 3 while addressing what was the sixth summit of the Turkic Council, according to reports by Kazinform.
"We need to smash the dollar monopoly once and for all, using our national currencies for mutual settlements," he added.
President Erdogan attended the one-day summit along with leaders of other Turkic states, including Azerbaijan, Kazakhstan, Kyrgyzstan and Uzbekistan. Hungary's Prime Minister Viktor Orban also attended the summit, where he said that Hungary is ready for the opening of a new chapter in Hungarian-Turkic relations.
Erdogan's remarks came on the heels of the Turkish lira, Turkey's national currency, falling by 18 percent on August 10 – a tumble so steep that it passed the record low from 2001. At that time, Turkish citizens were urged to sell their dollars and euros in a bid to save the national currency.
The lira collapsed once more after U.S. President Donald Trump announced that the United States would increase tariffs on Turkish aluminum and steel to 20 percent and 50 percent, respectively. Ankara has responded in kind with similarly sized tariffs on American-made products imported into Turkey….