We have the same problem, actually a worse problem here in Australia:
The $19 million of Federal Government funding towards Malek Fahd Islamic School is an absolute disgrace. Not only was the school heavily involved with financial crimes but the Government has no business funding Islamic Schools with taxpayer money to begin with.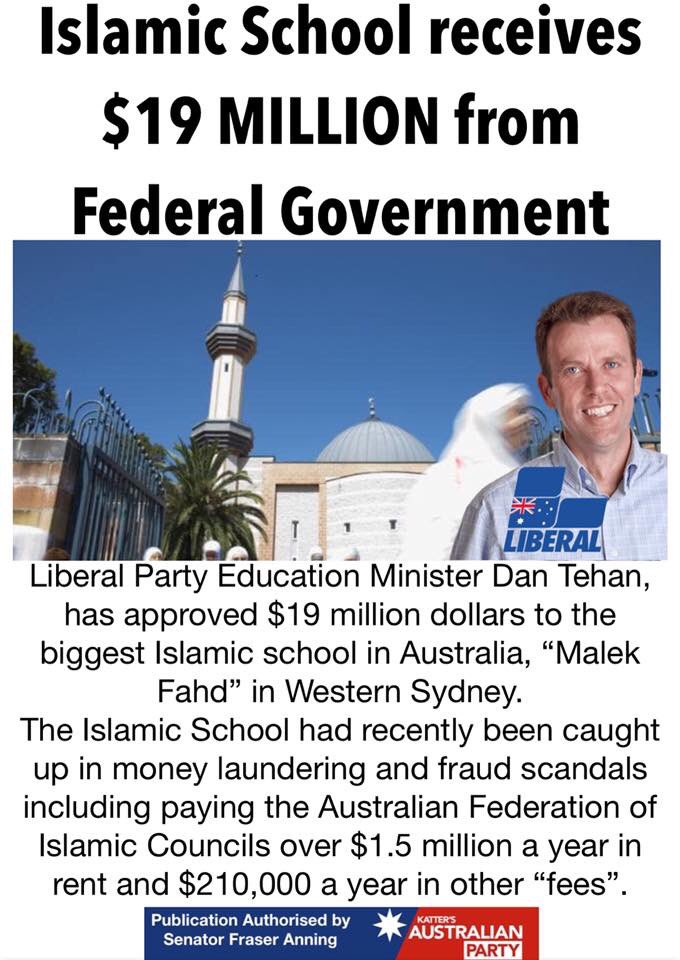 And in America:
AGAIN, CAIR is caught Proselytizing at US Schools, this time in California. In February I exposed, DC Public School allowed CAIR-HAMAS to spew LIES & HATE about our President, America, Fake Hate Crimes & recruit our youth to join Jihadist Organizations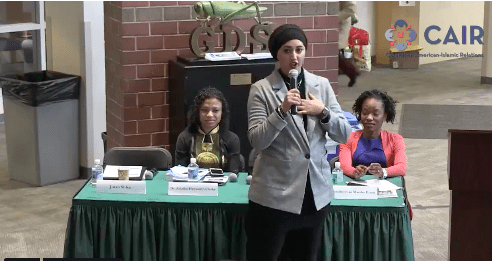 Two Muslim organizations are suspected of proselytizing California public school students at assemblies.
The Freedom of Conscience Defense Fund dispatched a records request to the Gilroy Unified School District because of a possible constitutional violation for letting the Muslim groups indoctrinate students.
"Last year, a Muslim high school student complained to school officials she was bullied after Donald Trump got elected and that she was offended by a class assignment that included a Fox News op-ed," the legal team explained.
"After school board members met with the student's family, the district engaged in 'great partnerships' with the Islamic Networks Group (ING) and the Council on American-Islamic Relations (CAIR) to conduct 'Islamophobia' presentations and lecture students at school assemblies about Islam," the group said.
However, both the California and U.S. Constitutions prohibit the government from aiding religious sects or favoring one religious organization over another. The legal team explained courts repeatedly have ruled students suffer spiritual and psychological harm if they are exposed to religious indoctrination in a compulsive educational environment.
"When school districts allow sectarian groups to advance their agendas under the guise of 'promoting tolerance,' they place political correctness over the spiritual and psychological well-being of their schoolchildren," said Daniel Piedra, FCDF's executive director. "The First Amendment forbids CAIR's calculated effort to indoctrinate students in the name of 'diversity' and 'inclusion.'"
Support WND's legal fight to expose the Hamas front in the U.S., the Council on American-Islamic Relations.
FCDF pointed out that Nihad Awad, CAIR's national executive director, testified that "informing the American public about the Islamic faith is a religious obligation," and the purpose of its "Islamophobia" public school programs is to "create a religious educational environment."
In addition, the organization said, "despite portraying itself as a mainstream Muslim organization, evidence confirms that CAIR was founded by members of Hamas and the Muslim Brotherhood."
"Indeed, the United Arab Emirates officially designates CAIR as a terrorist organization. CAIR is also notorious in the American Muslim community for demonizing and attacking progressive Muslim organizations that seek to work with government officials to combat Islamic radicalism in the U.S. The Anti-Defamation League has denounced CAIR for its anti-Semitic advocacy."
The organization's records requests seeks emails between school officials and ING and CAIR since the 2016 election.
The local Gilroy Dispatch reported the student claimed to have been bullied and became a celebrity, sitting down for interviews with the likes of National Geographic.
Shortly after Trump's election, the Muslim student, a freshman, claimed to have first encountered bullying."
The report said one message was pinned to her backpack that read, "I like Trump, you're fired."
The student's mother was "most taken aback" by an assignment for her daughter "involving a Fox News opinion piece that linked Islam, her religion as a whole to a horrific stoning in Afghanistan."
FCDF also is representing five San Diego families in a federal civil rights lawsuit challenging the constitutionality of the San Diego Unified School District's partnership with CAIR. The district implemented an "anti-Islamophobia initiative" that singled out Muslim students for special protections and empowered CAIR to revise school curriculum to ensure it portrays Islam in a more "inclusive" light.
FCDF also is asking Seattle's schools for details about a similar program.
'The true faith, Islam'
The influence of Islam in public schools has become a nationwide issue.
In May 2017, in Groesbeck, Texas, a couple moved their sixth-grade daughter to a new school after they discovered her history homework assignment on Islam.
In late March 2017, as WND reported, a middle school in Chatham, New Jersey, was using a cartoon video to teach the Five Pillars of Islam to seventh-grade students, prompting two parents to obtain legal services to fight the school district, which has ignored their concerns.
Read more at https://www.wnd.com/2018/09/muslims-proselytizing-at-u-s-school-assemblies/#cV2zpipbrlCg3rep.99