Eurocrat Verhofstadt Launches Anti-Orban Campaign: 'He Wants to Destroy Europe'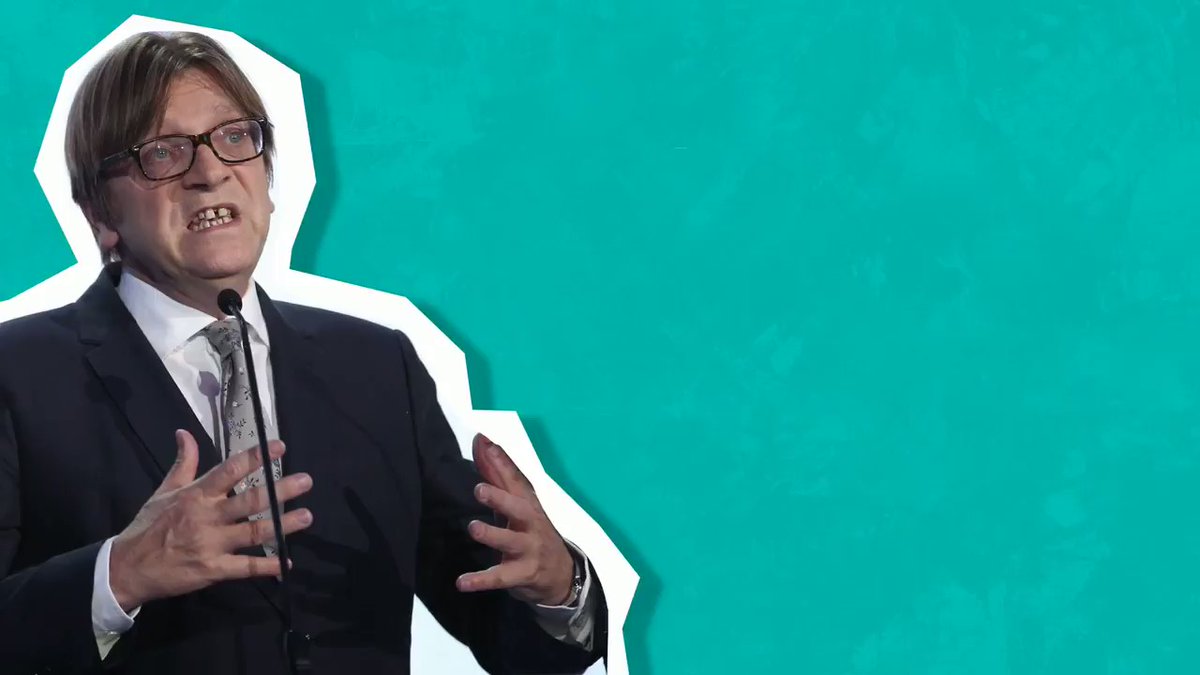 Verhofstadt, a megalomanic EUSSR apparatchik, drunk on power, is ready to destroy everything we hold dear. He seeks to destroy everyone who stands in the way of the unelected EU monster-bureaucracy that wants to turn Europe into EURABIA.
 We don't want Verhofstadt's EUSSR. No one voted for a communist superstate with open borders under sharia law.
Traitors like Verhofstadt should be hanged from the lamp poles of Brussels. But the people of Europe have been kept in the dark, they just cannot imagine how vile and how insane these Brussels communists are to bring us their NWO dictatorship.
It's time to shake up Brussels. Let's protect Europe!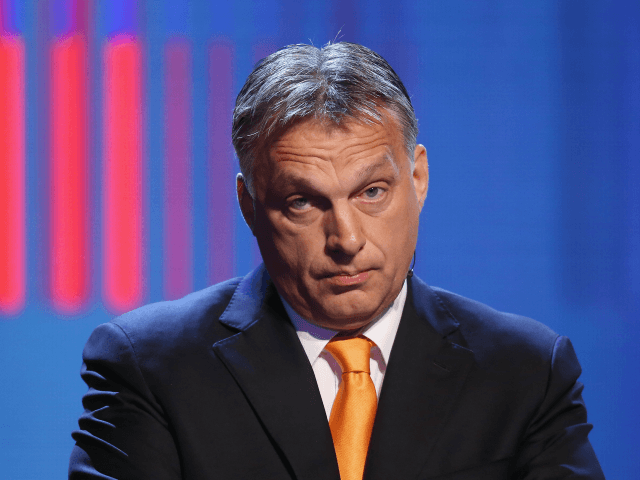 Continued, Verhofstadt:
Addressing media standing next to the van Tuesday, the European Parliament's chief Brexit coordinator said: "At next year's European elections, Liberals and Democrats will lead the counter-movement against right-wing populists who conspire to bring the EU down and remove people's rights.
It is the duty of every patriot to destroy this unelected monster-bureaucracy. When Verhofstadt says "remove people's rights" he doesn't mean the right of Europeans to live free and unmolested in their own countries, no, he means the "rights" of African savages to invade, to rape and pilfer the wealth of Europe to destroy its fabric, the white race, its culture & civilisation.
The Alliance of Liberals and Democrats in Europe group in the European Parliament, chaired by Verhofstadt, is working with the left-wing Hungarian party Momentum, organising action against Prime Minister Orbán, with the MEP adding: "Together with our liberal Hungarian party Momentum, we will show the Hungarian citizens what is going on in their country.
"We will send the truck to Hungary and intensify our values campaign. It is time for pro-Europeans to take the lead. Hungarians and Europe deserve better than Orbán."
#Verhofstadt and his cronies have destroyed Europe! http://www.euronews.com/2018/11/06/hungary-s-viktor-orban-wants-to-destroy-europe-claims-verhofstadt-raw-politics …
Hungarian government spokesman Zoltán Kovács hit back at the "performance," saying that Verhofstadt and his "liberal cronies" were attacking Hungary because of the country's refusal to accept the bloc's open borders policies and economic migrants from the Global South.
"They want to transform Europe into an immigrant continent and Hungary into an immigrant country," Mr Kovács wrote, condemning Verhofstadt's left-wing progressive "designs."
"The Government of Hungary, however, will continue the campaign and the policy that it has initiated, because on numerous occasions," recently in the general election in April where the Prime Minister won his third consecutive term in a parliamentary supermajority.
"The Government will be sticking to its position, because the people of Hungary have made it clear on numerous occasions that they do not want to live in an immigrant country," he added.
In October, the Hungarian government released a video calling out the "reckless" EU's mass migration policies, and vowed to "shake up Brussels" in May's European Parliament election, where right-wing, patriotic, and populist parties are set to make gains.