Update:
False alarm?
Jihad Terror In California!?
Report of mass shooting in Thousand Oaks bar. The shooter is described as middle eastern looking man with a beard.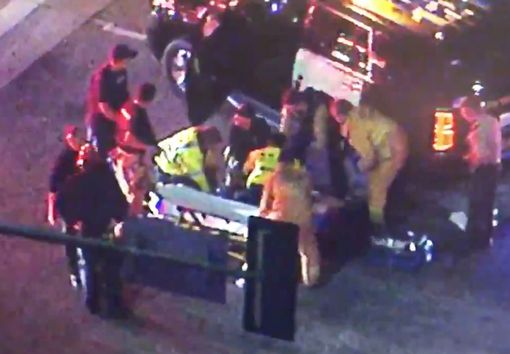 1 Sheriff's Deputy shot
Approximately 6 injured
Scene is still active/shooter not in custody
Police are still hunting for the gunman as witnesses say shots were fired and smoke bombs were thrown into Borderline Bar & Grill.
At least six people have been shot after a gunman opened fire at a bar and grill in California, US.
Police are still hunting for the suspect following the mass shooting at Borderline Bar & Grill in Thousand Oaks.
Witnesses have described how a "maniac" gunman opened fire and hurled smoke bombs into the building.
Revellers rushed to hide in bathrooms, with one teenager forced to break a window with a chair to escape the gunshots.
Police at the scene have indicated that around 30 shots were fired – with an officer said to be among the victims.
More offerings from the Religion of Peace: