A hudna (from the Arabic هدنة meaning "calm" or "quiet") is a truce or armistice.[1] It is sometimes translated as "cease-fire". A famous early hudna was the Treaty of Hudaybiyyah between Muhammad and his tribe, the Quraysh.
Hamas celebrates Lieberman resignation as 'political victory'
Lieberman had advocated for a more decisive blow against Hamas and quit in protest.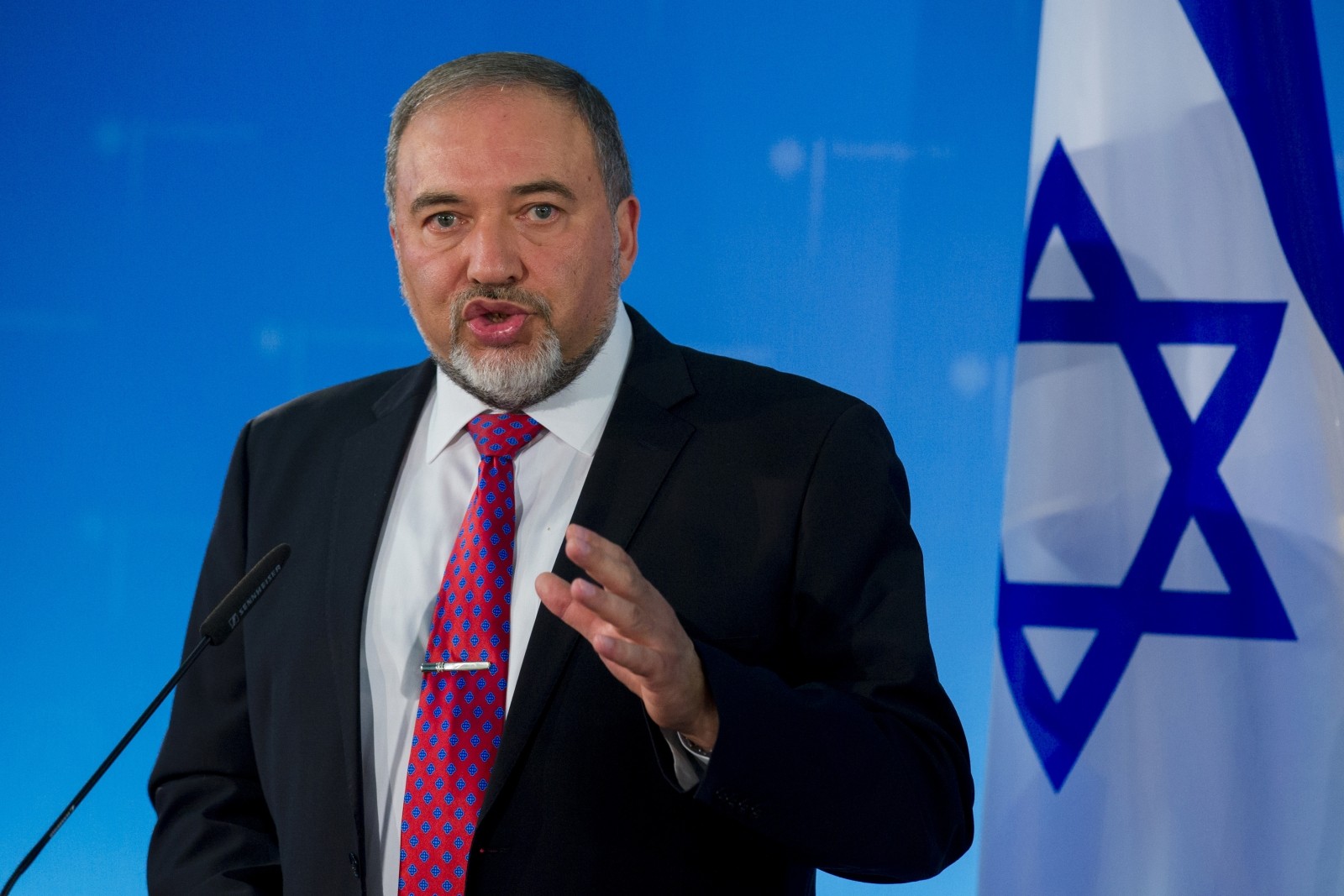 Israel defence minister quit over a truce, which has been called into question by the death of a fisherman on Wednesday.
Hamas called the resignation of Israeli Defence Minister Avigdor Lieberman a "political victory for Gaza" on Wednesday, amid threats to an uneasy ceasefire.
Yisrael Beytenu chairman Avigdor Liberman announced Wednesday that he would be resigning as defense minister and called for the government to be dismantled and for new elections to be set.
"I am here to announce my resignation from the government," he said at a hastily organized press conference at the Knesset after a Yisrael Beytenu party meeting, during which he told MKs of his decision.
Liberman said his decision came in light of the ceasefire reportedly agreed on Tuesday between Israel and Palestinian terror groups in Gaza following an unprecedentedly fierce two-day barrage of over 400 rockets fired by Hamas and other terror groups toward Israel.
A day earlier, Liberman and other ministers severely criticized Prime Minister Benjamin Netanyahu over the decision.
"What happened yesterday, the ceasefire, together with the deal with Hamas, is a capitulation to terror. There is no other way of explaining it," he told reporters on Wednesday.
NGO Monitor:
Over the past two days, Palestinian terror groups in Gaza have fired over 400 rockets and missiles into Israeli population centers, resulting in 1 death and more than 70 injured.
Since each such attack is a war crime, one might expect human rights NGOs to condemn these blatant violations of human rights. In particular, groups and individuals that immediately and routinely condemn any Israeli action that they do not like.
However, that has not happened. Instead, NGOs and NGO officials have entirely ignored the Palestinian violations against Israelis. Some have simply remained silent, while others have focused exclusively on demonizing Israel. Notably, Palestinian NGOs, which claim to meticulously document violations occurring in Gaza, have not released detailed accounts of the illegal launches of indiscriminate weapons into Israel nor systematically examined how combatants embed themselves among civilian infrastructure.
NGOs/officials that have not commented at all include: Al-Haq, B'Tselem, Adalah, Human Rights Watch's Ken Roth (Executive Director) and Sarah Leah Whitson (Director of Middle East Division), Addameer, Aldameer, Breaking the Silence, Defense for Children International-Palestine, International Federation of Human Rights (FIDH), Broederlijk Delen, Oxfam, Yesh Din, and Hamoked.
PMW: Hamas fights Israel by using civilians as human shields)
More from EoZ