Several countries in Europe have offered asylum to Asia Bibi, but this victim of Pakistan's horrific blasphemy laws is not out of danger until she gets out of that s#*thole country.
Asia Bibi: Christian Pakistani woman accused of blasphemy released from prison
The mother-of-five is expected to be granted asylum in a European country with her family in the wake of violent protests.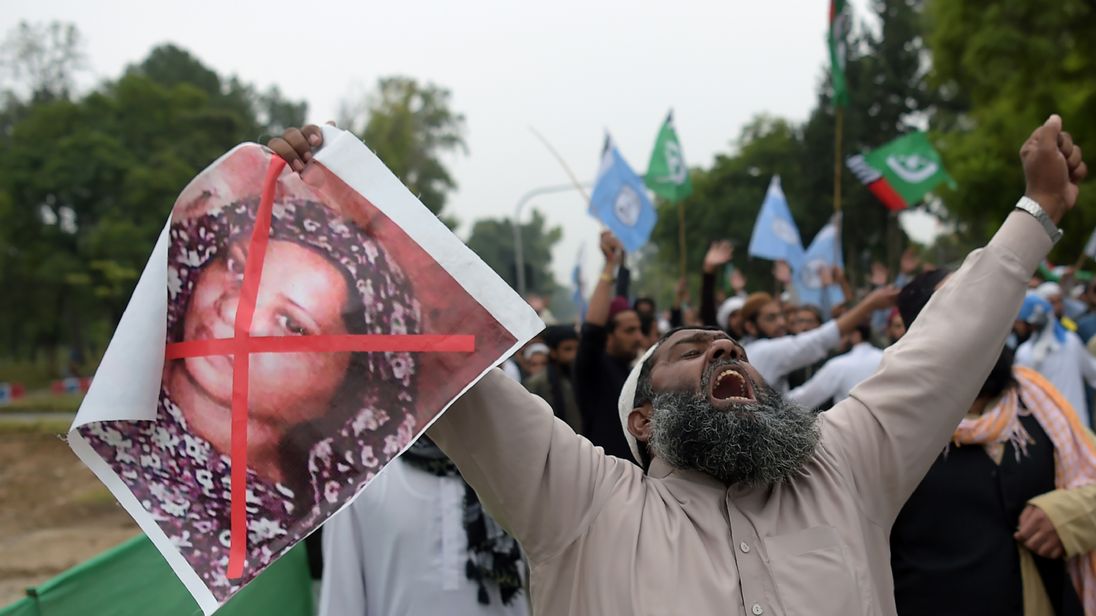 A Christian Pakistani woman has been freed from prison after spending eight years on death row for blasphemy.