Islamic leaders can't 'stick heads in sand' on radicalisation, says PM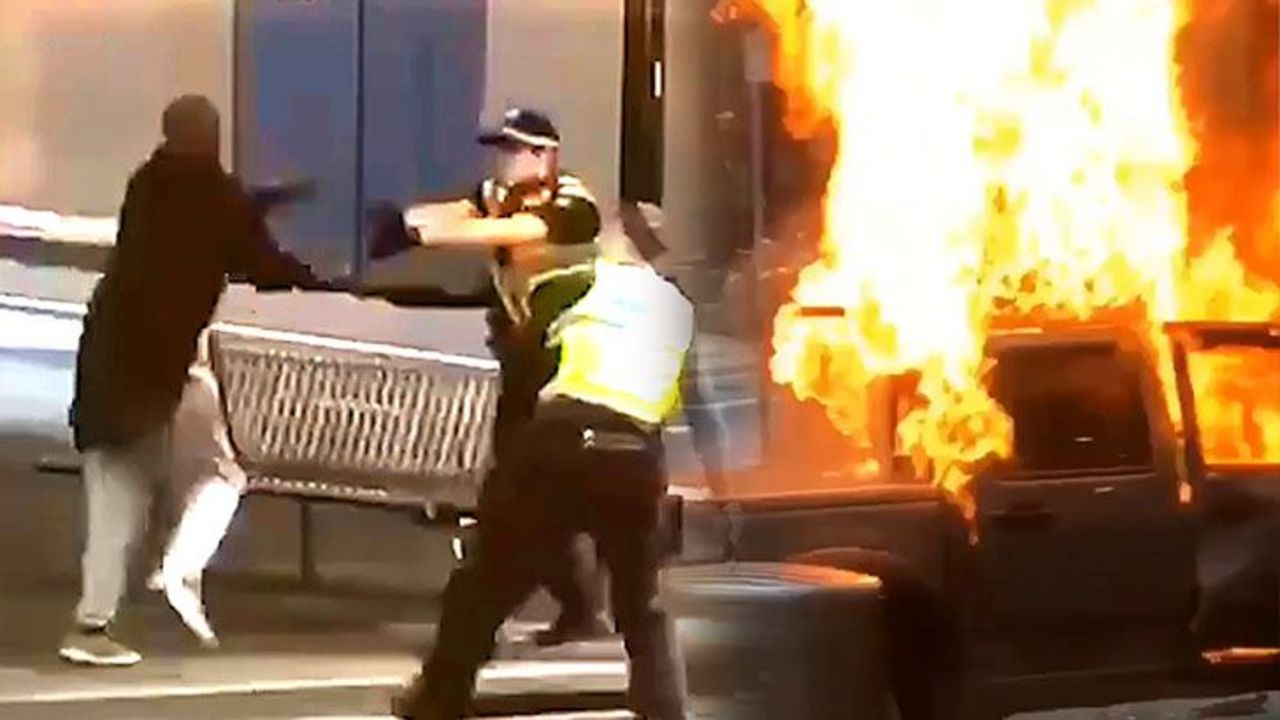 Prime minister Scott Morrison has doubled down on his demands that Islamic religious leaders do more to "root out" radical views within their communities in the wake of the Melbourne terror attack.
Speaking outside Pellegrini's cafe in Melbourne, where the attacker stabbed and killed co-owner Sisto Malaspina, the prime minister said Muslim preachers needed to monitor their congregations and stay alert to the risk of radicalisation.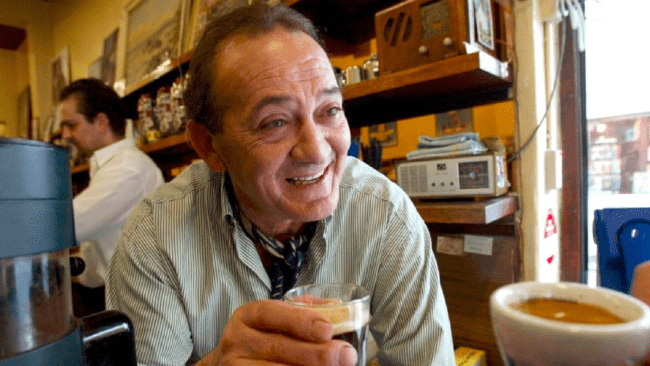 Morrisons demands are all based on wishful thinking. Islamic religious leaders will always circle the wagons to protect themselves, their soldiers & their ideology from exasperated infidels. They should all be rounded up and deported.
Moslem "leaders" whinge about 'islamophobia' and portray muslims as victims at SBS thanks to Mullah
WHY ARE WE IMPORTING REFUGEE TERRORISTS?
The terrorist attack on Friday that killed Melbourne restaurateur Sisto Malaspina was our fifth by Muslim refugees.
So why are we running a refugee program that has so far killed five Australians?
In fact, there was likely a sixth deadly Islamist attack by a refugee, but it cannot be mentioned while the case is before the courts.
So Malaspina, co-owner of the iconic Pellegrini's, wasn't murdered just by 30-year-old Hassan Khalif Shire Ali, whose family came here from Somalia.
He was also killed by the refusal of so many politicians, police, judges and journalists to tell the truth about a refugee program that puts us in danger. They'd rather lie or stay silent than seem racist.
Jennifer Oriel: We need a moratorium on immigration from Islamist states. We need to deport jihadists and their Islamist sympathisers before they attack.
Related reminder:
.
The son of prominent Melbourne sheikh Mohammed Omran has been killed in Syria 
Let them listen to this tape of Sheik Omran preaching. My editorial from The Bolt Report.
.
Bolt then gets carried away with praises for the Ahmadiyya, the most fiercely proselytising sect who's current leader has threatened Geert Wilders "and all enemies of Islam" with "destruction". The original founder of this sect devoted his life to destroying Christianity. That goal remains unchanged.
.
NO, NOT ALL MUSLIM LEADERS ARE SHEIK OMRANS
Related links:
On my show I mentioned the incendiary preaching of Sheik Omran, whose Islamic centre was used by the Bourke St jihadist. But not all Muslim leaders are such a worry.
Check out the great statement from Victoria's Ahmadiyya Muslim Community – originally from the Punjab.
The Ahmadiyya Muslim Community Victoria categorically condemns last Friday's Bourke Street terrorist attack in Melbourne.
Last week, a terrorist brutally stabbed an innocent man to death and wounding a bystander and a security officer in Melbourne's Bourke Street. It was an utterly barbaric act and such heinous acts are completely against the teachings of Islam. As Muslims, we are shocked and saddened by this attack and condemn it in the strongest possible terms.
It is a source of immense sadness for us, as Muslims, to hear that innocent people are either being killed or injured at the hands of Muslims and that there are Muslims causing such harm and spreading hate in name of Islam.
The attack in Melbourne last Friday, in which innocent and defenceless people were targeted, including police officers, was completely abhorrent and cruel. The Ahmadiyya Muslim Community calls upon all Muslims to stand up and reject all forms of extremism and terrorism. Whenever and wherever such attacks take place, Muslims must condemn them in the strongest possible terms.
The Ahmadiyya Muslim Community calls upon Muslim leaders to play a role in preventing Muslims from being brainwashed and incited towards violence. Muslim Imams must speak out against extremism.
The Ahmadiyya Muslim Community will continue to exhort its members to display the true teachings of Islam which are of peace, love, mercy and compassion. We offer our deepest sympathies to all victims and those affected.
This is shameless taqiyya. The Ahmadiyya follow the same Quran, the same Muhammad and the same sharia law.